Highlights Of China & The Yangtze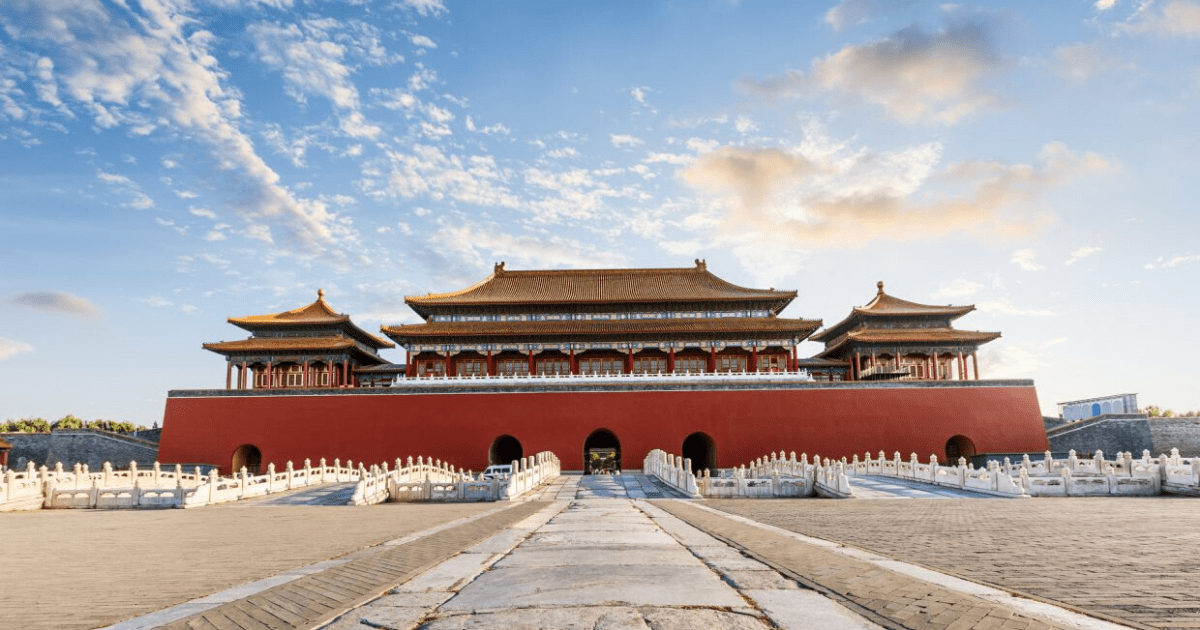 Travel Package by Star Travel
From RM27,717 / person
---
Overview
Day 1: Beijing
Arrive at the Beijing Airport. If your cruise/tour package includes a group arrival transfer or if you have purchased a private arrival transfer, you will be greeted by a Uniworld representative and transferred to the opulent Ritz-Carlton Beijing. This stunning hotel is located in the heart of the city, where modernity, exemplary service and rich Chinese tradition seamlessly blend together.
Day 2: Beijing
Your adventure begins with two quintessential experiences in China's capital city. Today, you'll experience a myriad of cultural gems, including the Forbidden City and Peking duck, a dish originally prepared for Chinese emperors.
Day 3: Beijing
Certain images immediately spring to mind when you think of China. Pandas. The Great Wall. Believe it or not, both of these are on today's agenda. The pandas are on view at the Beijing Zoo—you'll also experience a traditional teahouse and a rickshaw ride through the city's ancient hutongs, where you'll enjoy lunch.
Day 4: Beijing, Fly to Xi'an
Leave dynamic Beijing behind today and head north to the lush lakeside Summer Palace, home to one of China's most beautiful classical gardens. From there, plunge into the past in China's first capital, where you'll celebrate your first night in Xi'an with a traditional dumpling banquet.
Day 5: Xi'an
Xi'an's Terra-cotta Army has been called the 8th Wonder of the World, and it's certainly the most extraordinary archeological find of the 20th century. You'll also enjoy a traditional Tang Dynasty dinner show with fabulous food, music and vibrant costumes.
Day 6: Xi'an, Fly to Chongqing (Embark), Cruising the Yangtze River
Before you leave Xi'an for Chongqing, you have one more expedition, a visit to the Jade Carving Center, or Jade Factory, as it's also known. Watch artisans carving intricate designs and learn what to look for when buying this special stone. Then, transfer to the airport and fly to Chongqing, where you'll board your ship.
Day 7: Cruising the Yangtze River
Near Fuling, you'll be offered the extraordinary chance to visit the 816 Underground Project, a giant nuclear installation, which the military started constructing in the mountains in the 1960s. It boasts 18 man-made caves, more than 130 roads and tunnels, and an almost 80-meter-high cave where the nuclear reactor was placed. The project was abandoned in a nearly finished state in 1984 before the manufacturing of plutonium-239 began.
Day 8: Cruising the Yangtze River, Shennong Stream
A full day cruising the Yangtze River's mystical, beautiful and completely mesmerizing Three Gorges and Shennong Stream await.
Day 9: Cruising the Yangtze River, Yichang (Disembark), Fly to Shanghai
The Three Gorges Dam was an expensive and controversial undertaking, a massive project that involved relocating entire villages as well as submerging a number of cultural treasures behind the rising waters of the Yangtze River. The dam itself is an extraordinary engineering marvel, one that you can see up close today.
Day 10: Shanghai
After days of pandas, ancient warriors and timeless Chinese landscapes, Shanghai and its futuristic skyline can be something of a shock to the system. Enjoy a taste of both old and new today, as well as dim sum and a performance by the gravity-defying Shanghai Acrobats.
Day 11: Depart Shanghai
Check out of your hotel and transfer to the Shanghai Pudong International Airport for your flight home, or extend your trip with a memorable optional extension to Hong Kong.
---