Melbourne Tour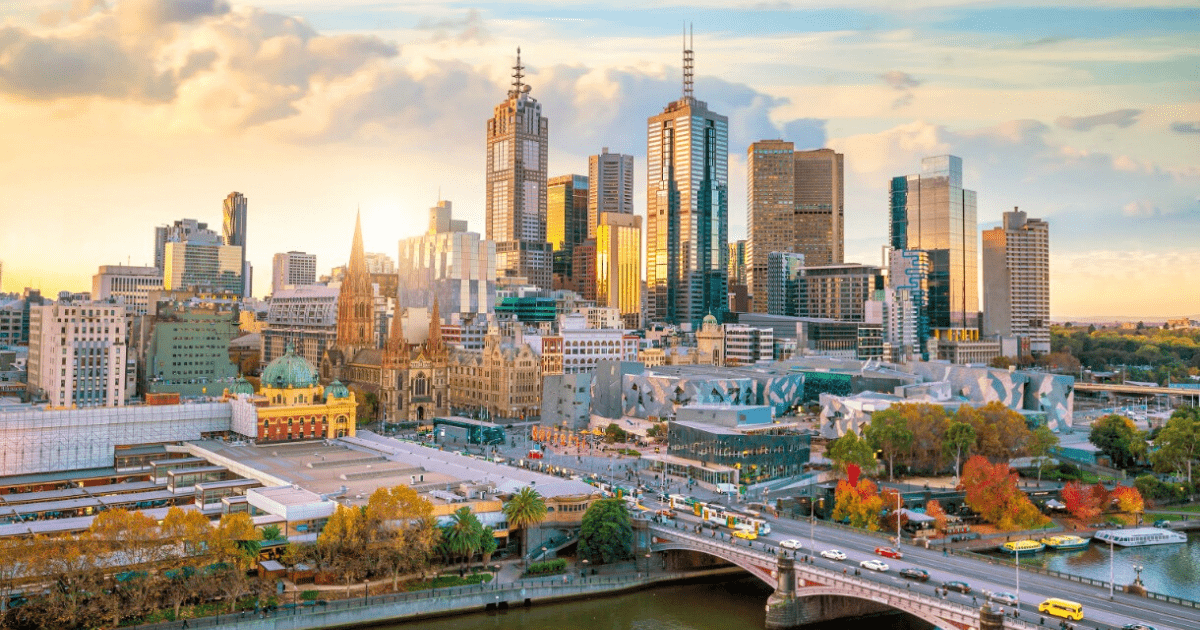 Travel Package by Poto Travel & Tours
From RM4,688 / person
---
Overview
Day 1: Kuala Lumpur - Begawan - Melbourne
Assemble at KLIA for your flight to Melbourne, transitting in Bandar Seri Begawan, Brunei
Day 2: Melbourne
Arrive Melbourne, the coastal capital of Australia's well known state, Victoria. Melbourne is also known as the city of 4 seasons because of the unpredictable weather. You could be here in the winter season in the morning, but in the evening, it feels just like autumn. Commence the first city tour of the city by visiting the main park of Melbourne, Fitroy Garden, Federation Square, and the Shrine of Remembrance You will have some time to shop at Queen Victoria Market for some souvenir and have a taste of local delicacies and coffee Afterwards, you will be given free time to shop at Chemist Warehouse, one of the largest health and beauty chain store in Melbourne. Here you can find a lot of health and beauty products with even cheaper price than in Malaysia! Proceed for check-in after lunch and rest for the whole day
Day 3: Melbourne - Phillip Island - Melbourne
Today we will visit a southern part of Melbourne, Phillip Island First, photo stop at St.Kilda before proceed to Brighton Beach where colourful bathing boxes lined up the beach for very interesting photo! Visit Warrook Cattle Farm and have a tour inside & lunch before you visit the Koala Conservation Center. In the evening, join in the crowd at Penguin Parade to watch the penguin coming back to the shore to their habitat. Their tiny little feet will make you all melting at the cuteness!
Day 4: Melbourne - Great Ocean Road - Melbourne
In the morning, prepare to take on a great adventure of the Great Ocean Road, the scenic coastal drive will surely make you mesmerized by the natural beauty. Dont forget to look out on the land side as well and spot some sheeps and cows in the vast greenery! Pass by Memorial Arc, Torquay, Lorne and Apollo Bay before you try on the famous Fish & Chip for lunch Continue the journey to Great Otway National Park, visit the 12 Apostles, London Arch and Port Campbell for photo taking Return to Melbourne and have a rest
Day 5: Melbourne
Today, you will have your own free time to explore the city. Whether you would like to go up to Mount Buller to experience skiing and snowboarding or explore the town a little bit more with their free tram service, it is all up to you!
Day 6: Melbourne - Begawan
Last minutes shopping for nearly hundred branded item at DFO South Wharf at a reasonable price. Transfer to airport for your flight home, transiting in Bandar Seri Begawan Brunei for an overnight
Day 7: Begawan - Kuala Lumpur
Today, you will have free time at your own leisure in Brunei ! You may also join our optional city tour of Begawan city with an additional cost of BND 35 with inclusion of:
- Transportation
- Tour guide
- Entrances
- Lunch Dinner
- Airport transfer

Transfer to Airport for your flight to Kuala Lumpur. Safely arrived in Kuala Lumpur
---