Top 10 Waterfalls in Selangor for a Weekend Getaway (2024)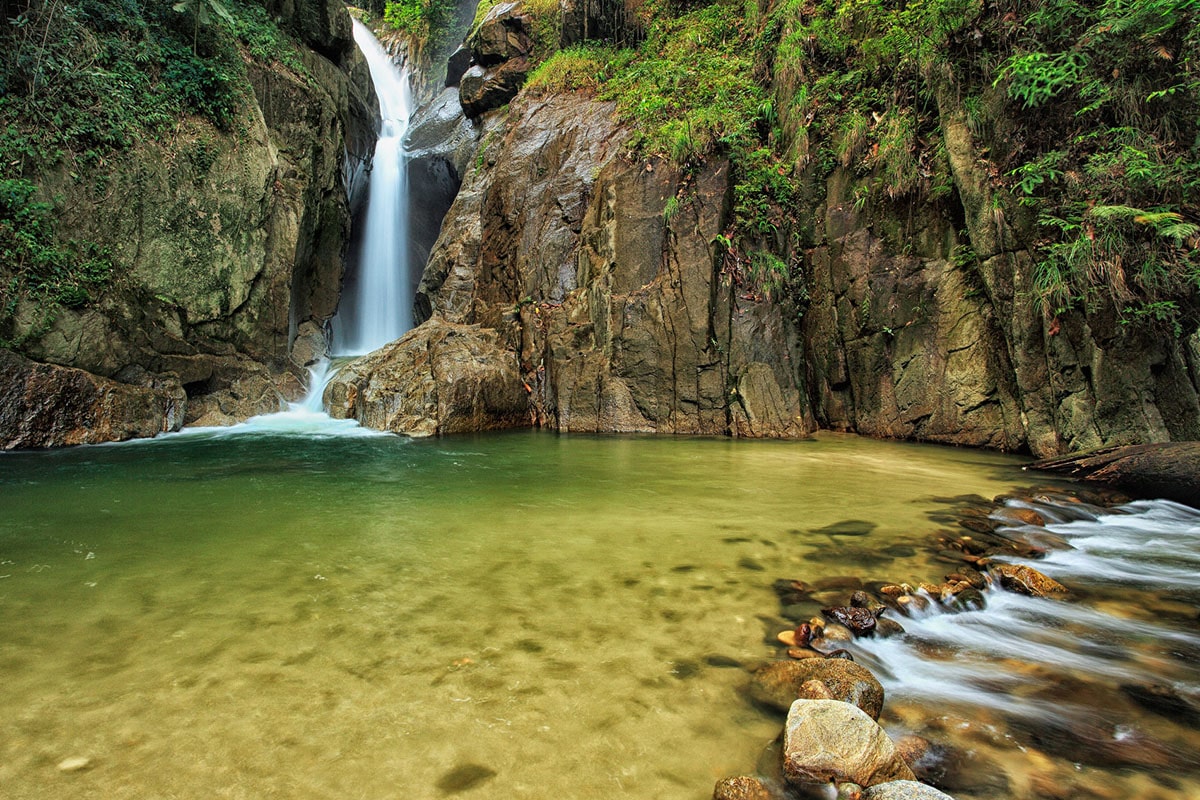 Selangor is a water lover's paradise with tumbling waterfalls and plunging water cascades. There are many waterfalls in Selangor to explore, from serene plunge pools to thundering water cascades. Whether you're an avid hiker or just looking for a relaxing spot to cool down in the summer heat, we've rounded up some of the best waterfalls in the state that must be on your list.
1. Chiling Waterfall (Air Terjun Chiling)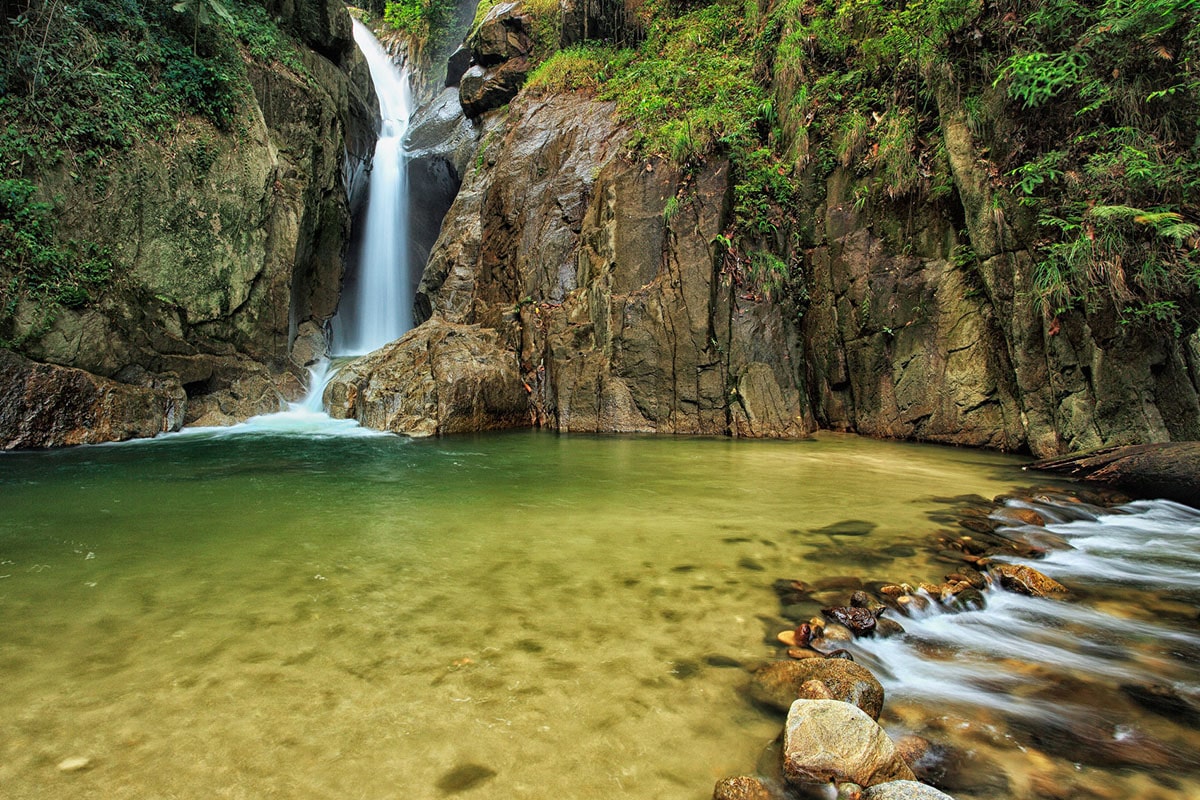 Chiling Waterfall is an adventurous destination for thrill-seekers looking to explore some of the famous waterfalls in Selangor. The journey to the waterfall involves an exciting and challenging trek through the forest, spanning six river crossings that can go waist-deep. But don't worry; you'll have plenty of chances to admire the exotic flora and fauna along the way.
And when you reach Chiling Waterfall at the end of your journey, you'll be amazed by its beautiful 80-metre cascading view overlooking a peaceful lagoon — the perfect spot for a picnic with friends or family.
2. Kanching Waterfall (Air Terjun Kanching)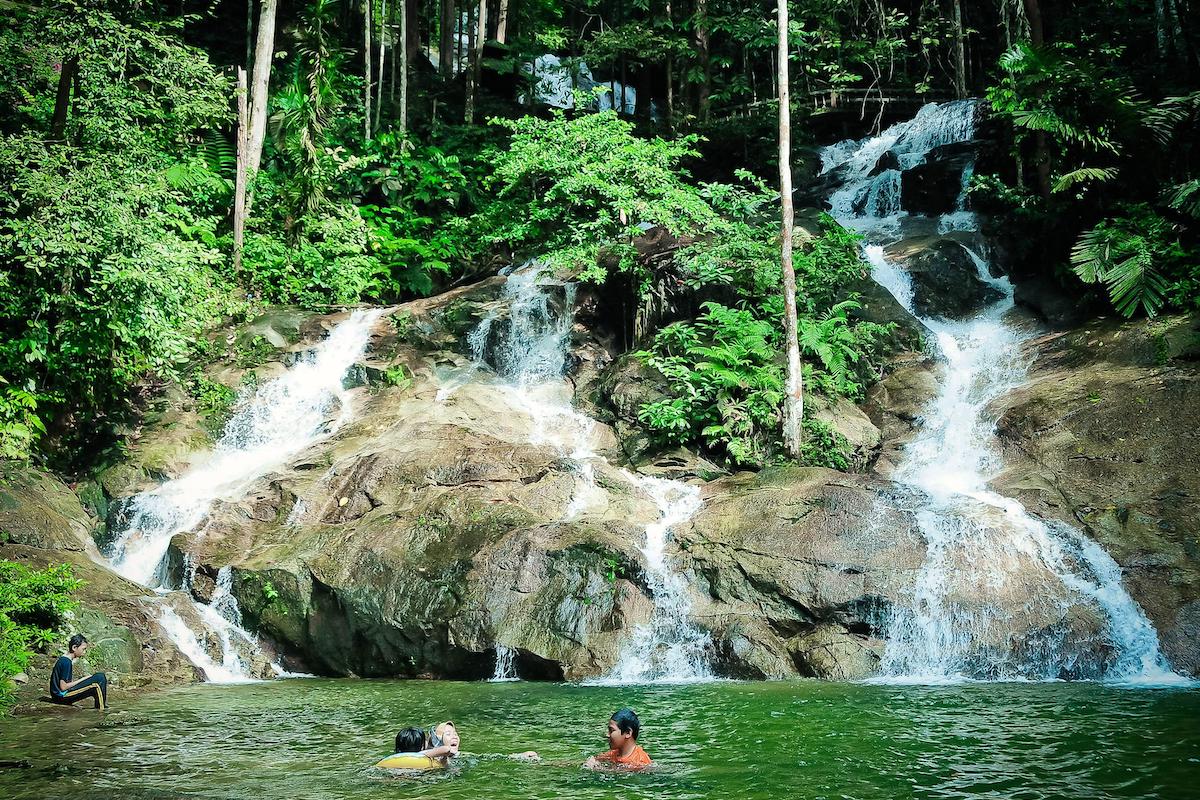 Kanching Waterfall is stunning, with its seven levels cascading down the lush Kanching Eco Forest Park. The lower four levels are great for beginners as they have a concrete stairway and path leading to them. For those wanting something more challenging, levels five and six can be reached through an old footpath.
If you're up for a real adventure, you can attempt to climb to the highest level, the seventh, where you'll encounter a steep and rocky trail. With such a breathtaking waterfall and experience waiting for you, it's no wonder it's one of the most famous waterfalls in Selangor.
3. Sungai Pisang Waterfall (Air Terjun Sungai Pisang)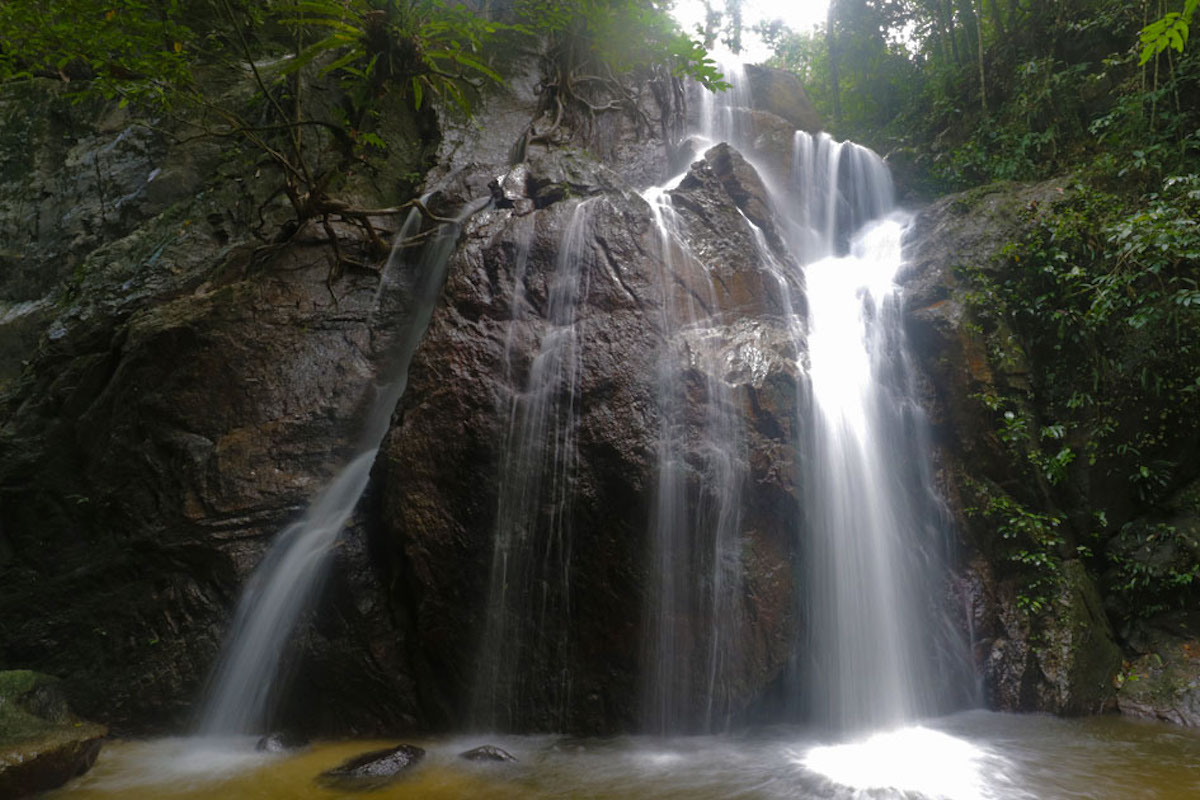 If you're looking for a unique waterfall experience, Sungai Pisang Waterfall is the place to be! To get to one of the most famous waterfalls in Selangor among locals and tourists, you must be prepared to traverse two large tunnels beneath the Karak Highway before trekking through the river. From there, the route eventually splits into two paths leading to different parts of the waterfall.
If you prefer the base of the waterfall, you can take the route on your right. And if you choose to head to the top of the waterfall, you will need to take the path on your left, the more challenging way. Once you reach the destination, you will find yourself standing in front of a majestic 20-metre cascading waterfall with plenty of open space ideal for camping and picnics.
4. Sungai Gabai Waterfall (Air Terjun Sungai Gabai)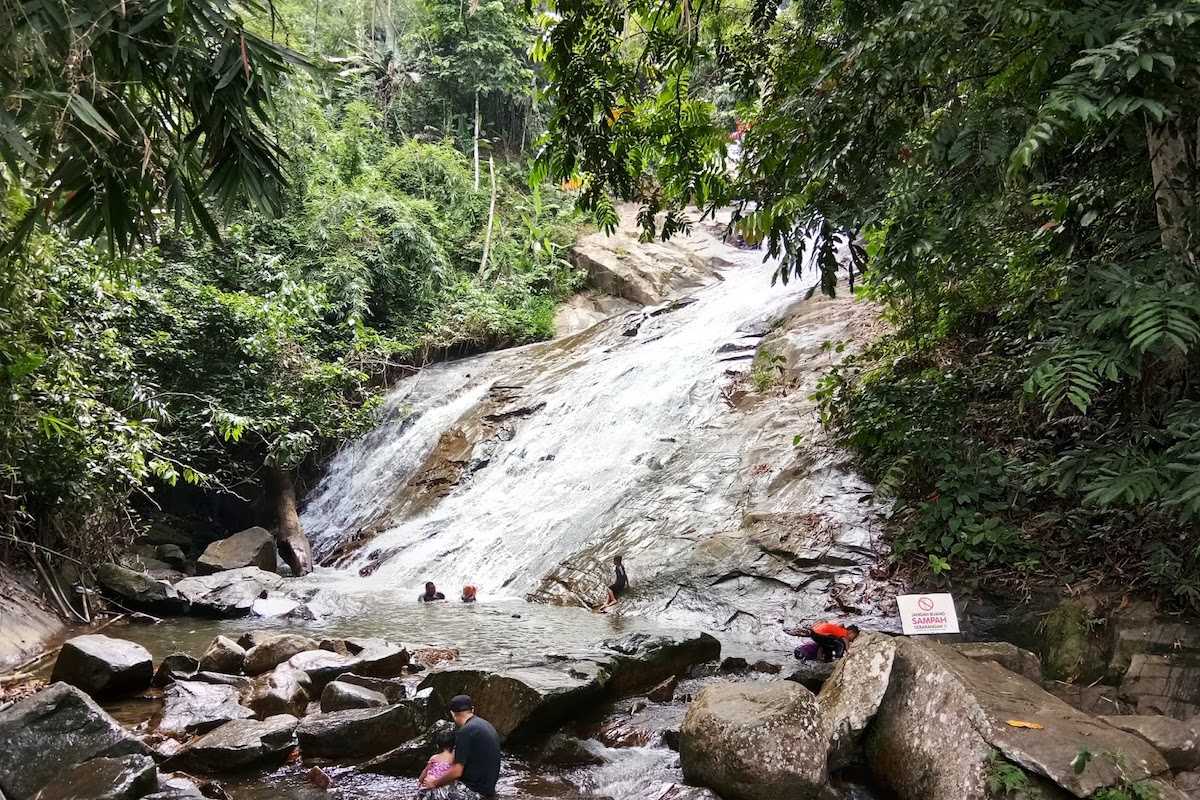 Sungai Gabai Waterfall is the perfect destination for those who want to relax and enjoy nature without exerting too much energy. This waterfall offers a one-of-a-kind experience with its multi-level waterfalls. While it will require you to climb hundreds of steps and cross some bridges to arrive at the top of Sungai Gabai Waterfall, it is not too tiring as you can always take breaks in between in one of the pavilions or pools along the way.
Don't worry if you have small children or aren't feeling adventurous. Plenty of spots near the bottom of the waterfall are safe enough to be explored.
5. Sungai Tekala Waterfall (Air Terjun Sungai Tekala)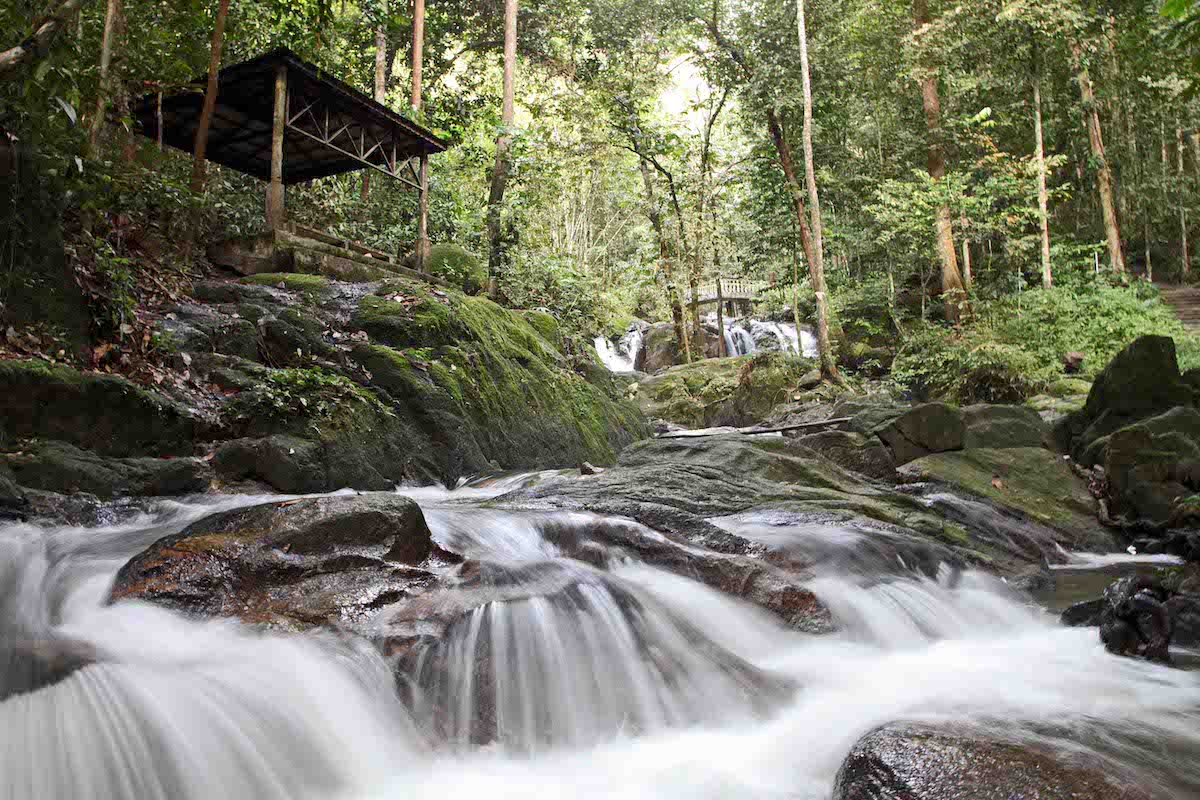 Sungai Tekala Waterfall is one of the best waterfalls in Selangor for families to enjoy quality time together. With its shallow stream and wide cascade, this waterfall offers an easily accessible escape from the hustle of city life. It's just a short five minutes walk from the entrance of Sungai Tekala Recreational Forest, so it won't take too long before you can immerse yourself in nature.
Kids can splash around in the clear waters while adults can admire the lush surroundings. In short, this waterfall is a fantastic spot for any family looking for a relaxing day out in Selangor.
6. Serendah Waterfall (Air Terjun Serendah)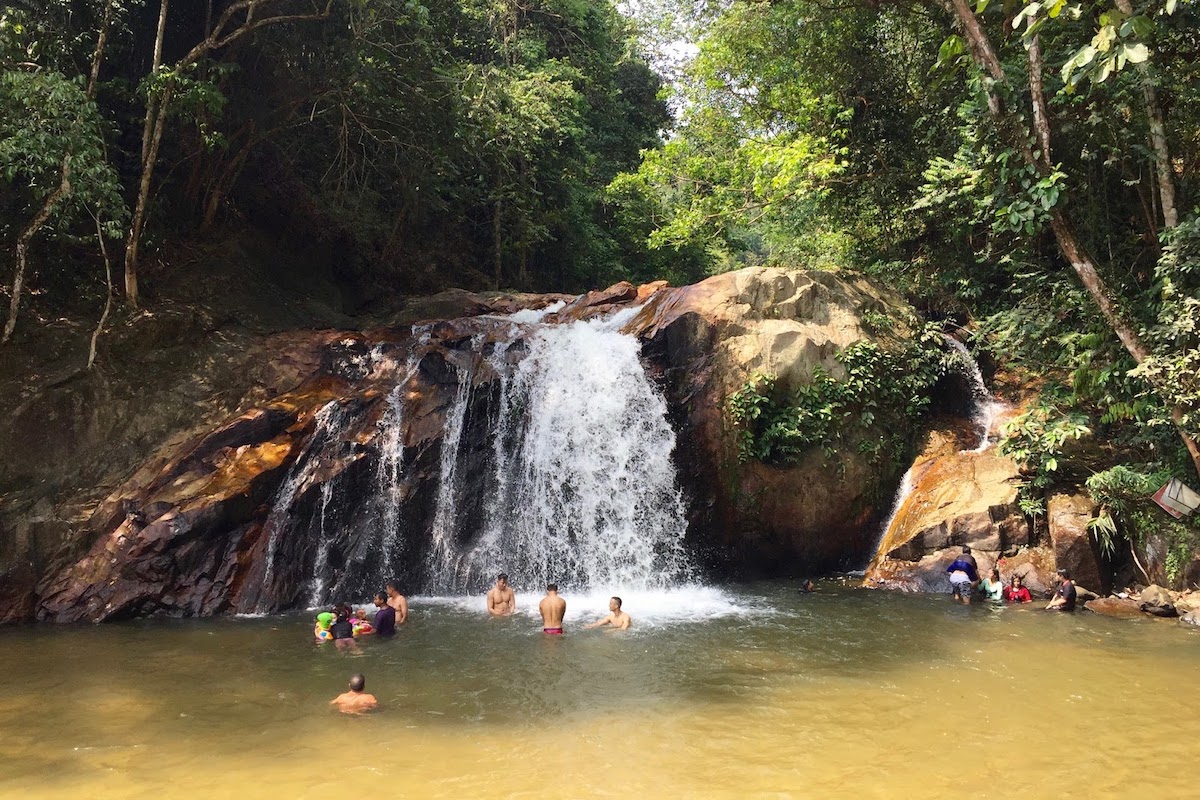 Serendah Waterfall is a hidden gem in Selangor, located just 3 kilometres away from "Perkampungan Orang Asli Serendah", an indigenous people village. With its cascading waters and refreshing splash, Serendah Waterfall is an excellent spot for swimming, picnicking and admiring nature. Families love to bring their floating tubes and baskets of food along for the perfect weekend getaway.
Not only will you get a fantastic view of this waterfall in Selangor, but you will also get a glimpse of the indigenous peoples' lifestyle upon entering the modern village – it's truly a unique experience!
7. Lata Medang Waterfall (Air Terjun Lata Medang)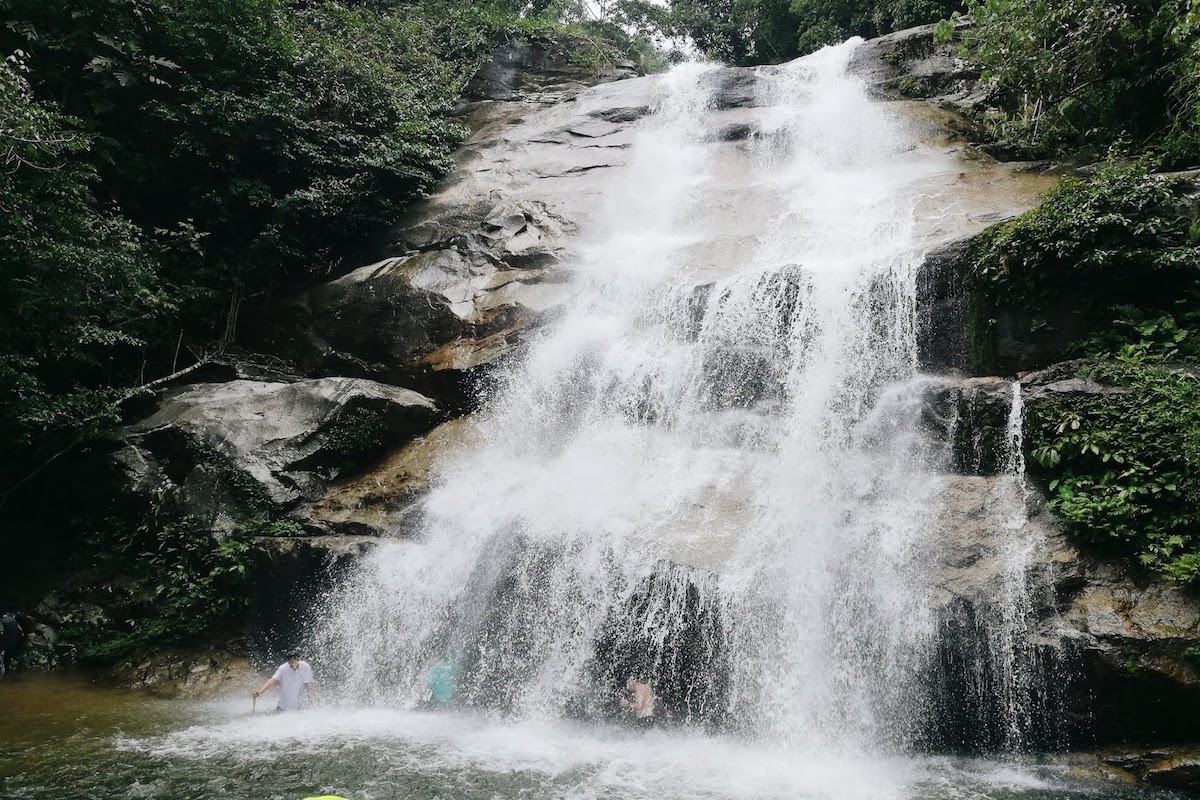 Lata Medang Waterfall in Kampung Pertak, Selangor, is the perfect place to kick back and relax in nature. With its towering height of 60 metres across two tiers, Lata Medang Waterfall creates a stunning view that will take your breath away.
To get there, you'll have to hike up a hill which can be quite an adventure! The journey itself is pretty easy, and you will be rewarded with lush greenery all around you. So if you're looking for a tranquil escape from the hustle and bustle of city life, Lata Medang Waterfall should be on your list of places to visit.
8. Kemensah Waterfall (Air Terjun Kemensah)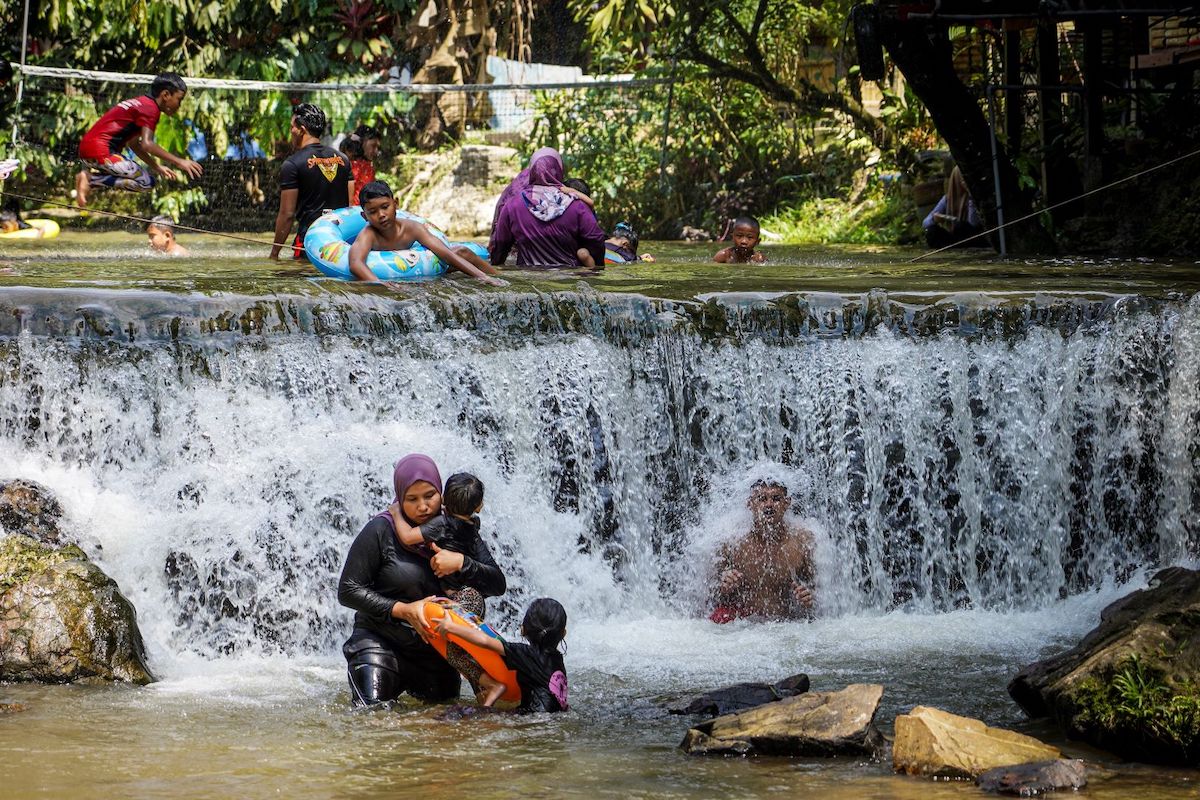 Kemensah Waterfall is the perfect destination for adventure-seekers! With its 38-metre drop, Kemensah Waterfall provides an adrenaline rush that no other place can offer. The journey to this waterfall may be long and winding, but it's worth all the hassle as you'll experience something extraordinary.
Don't forget to request a permit before entering, and bring some sturdy shoes – the trails to one of the challenging waterfalls in Selangor, Kemensah Waterfall, are slippery and muddy! To make things more convenient, you can rent an ATV for your trip to the waterfall, so you don't have to worry about hiking.
9. Lepoh Waterfall (Air Terjun Lepoh)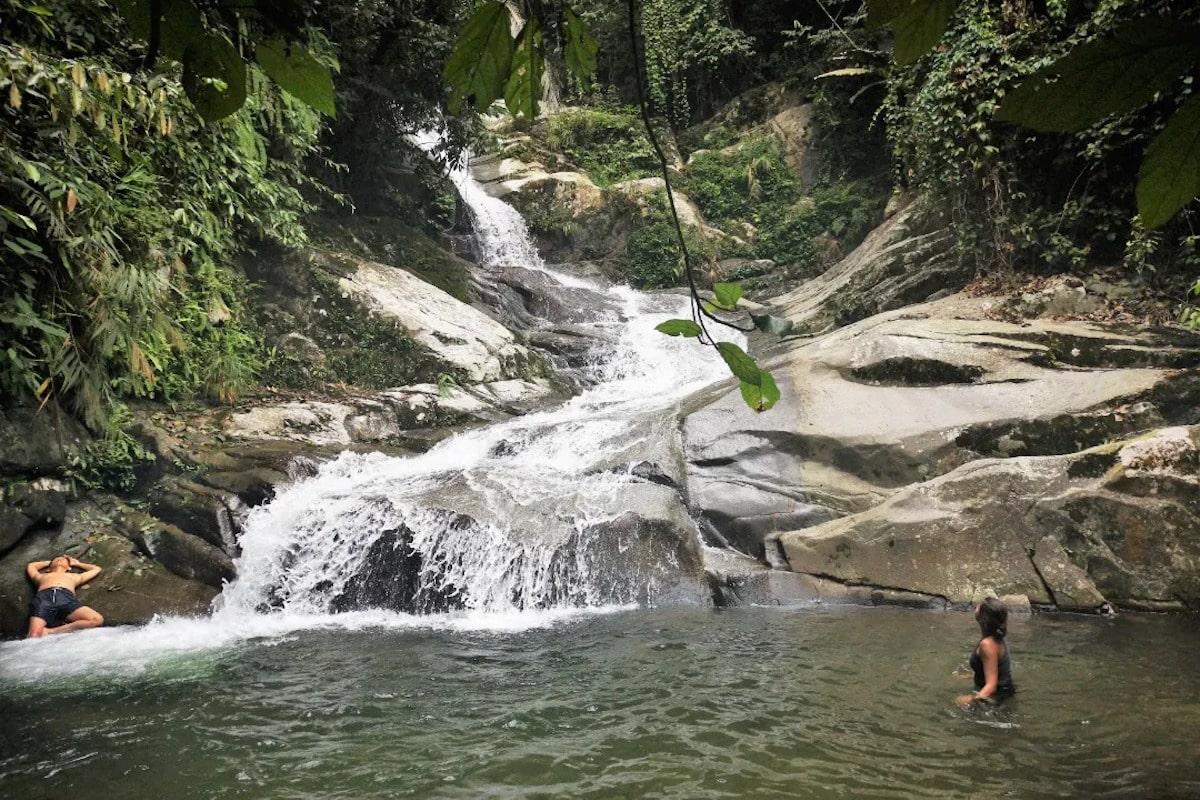 Lepoh Waterfall in Hulu Langat is another must-visit waterfall in Selangor for the fit and adventurous! Located near Asli Adventure Camp, Lepoh Waterfall requires you to acquire a permit before trekking up the trail. The journey will take about 90 minutes, and your reward will be the sound of gurgling streams and a fantastic view of the waterfall.
Be sure to bring proper attire like long pants and insect repellent, as leeches and mosquitoes can be expected along the journey!
10. Sungai Sendat Waterfall (Air Terjun Sungai Sendat)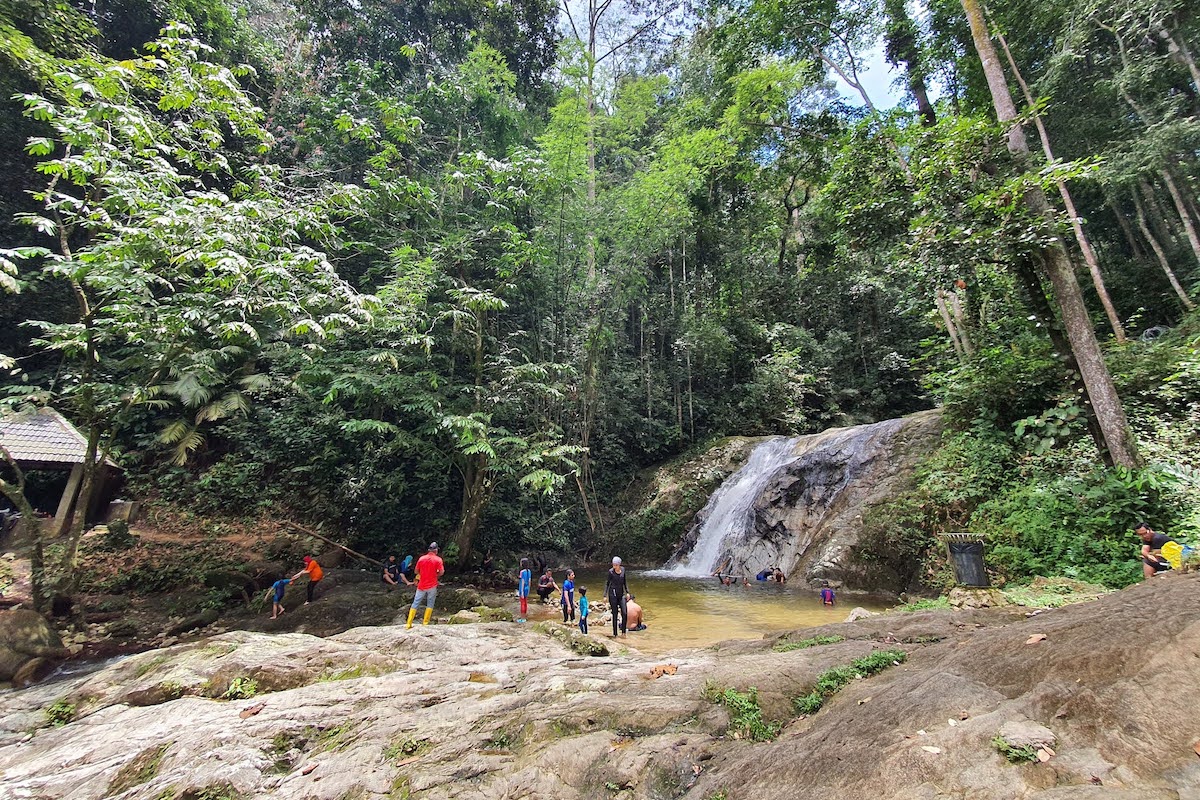 If you're looking for a fun and beautiful place to explore on the weekend, Sungai Sendat Waterfall is the place to be! This famous 3-tier waterfall will take your breath away with its beauty. On the first level, there's a pool perfect for swimming, diving and splashing around.
However, if you want to explore the second and third levels, you'll need to do a bit of hiking – but it's worth it! However, do take note that although the pools look very inviting, they can be pretty dangerous as they have powerful currents underneath them. So if you're not an experienced swimmer, you should admire from afar rather than get in.
Selangor is a place of hidden gems with many pristine waterfalls waiting to be discovered. If you're planning your next trip, consider adding these waterfalls in Selangor to your itinerary!