Top 7 Beaches in Selangor for a Weekend Getaway (2024)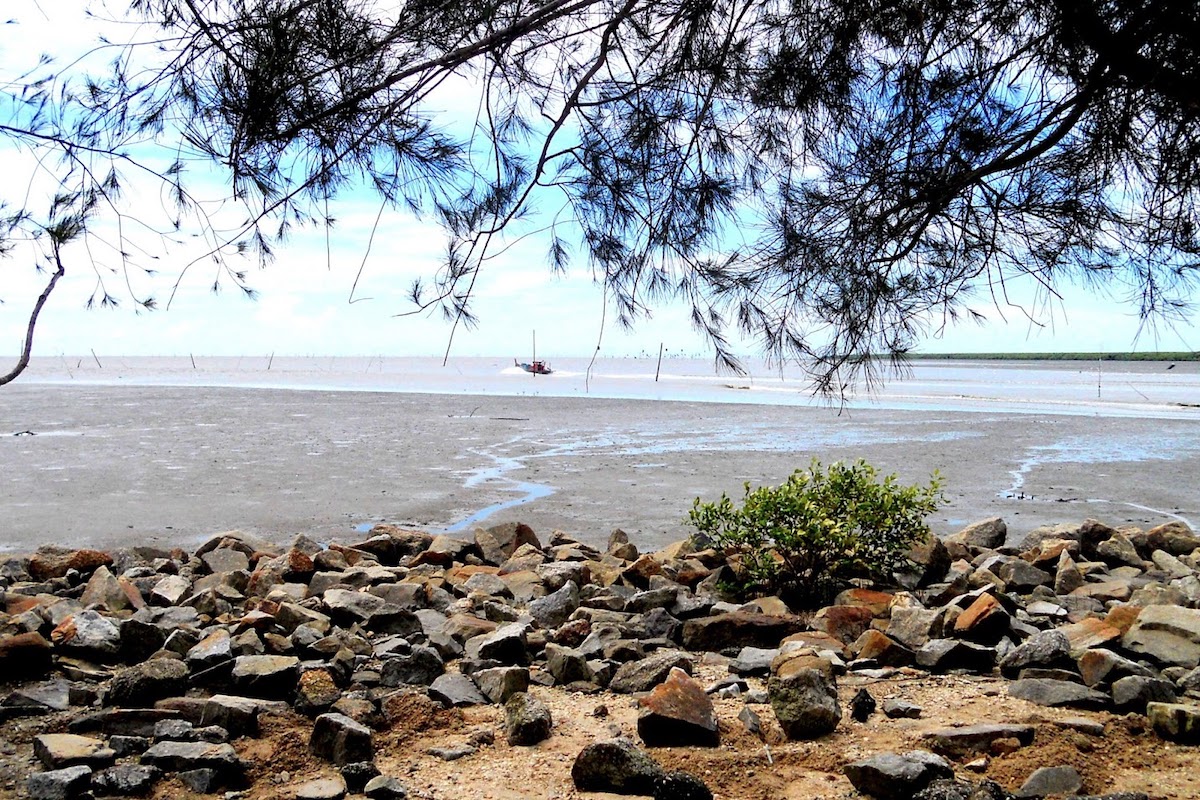 There are plenty of beaches in Selangor, and they make for a great day trip if you're looking for some sun and sand. Whether you're looking for a quiet spot to relax or want some excitement, Selangor has got you covered. Here are some fantastic beaches you should consider for your holiday.
1. Morib Beach (Pantai Morib)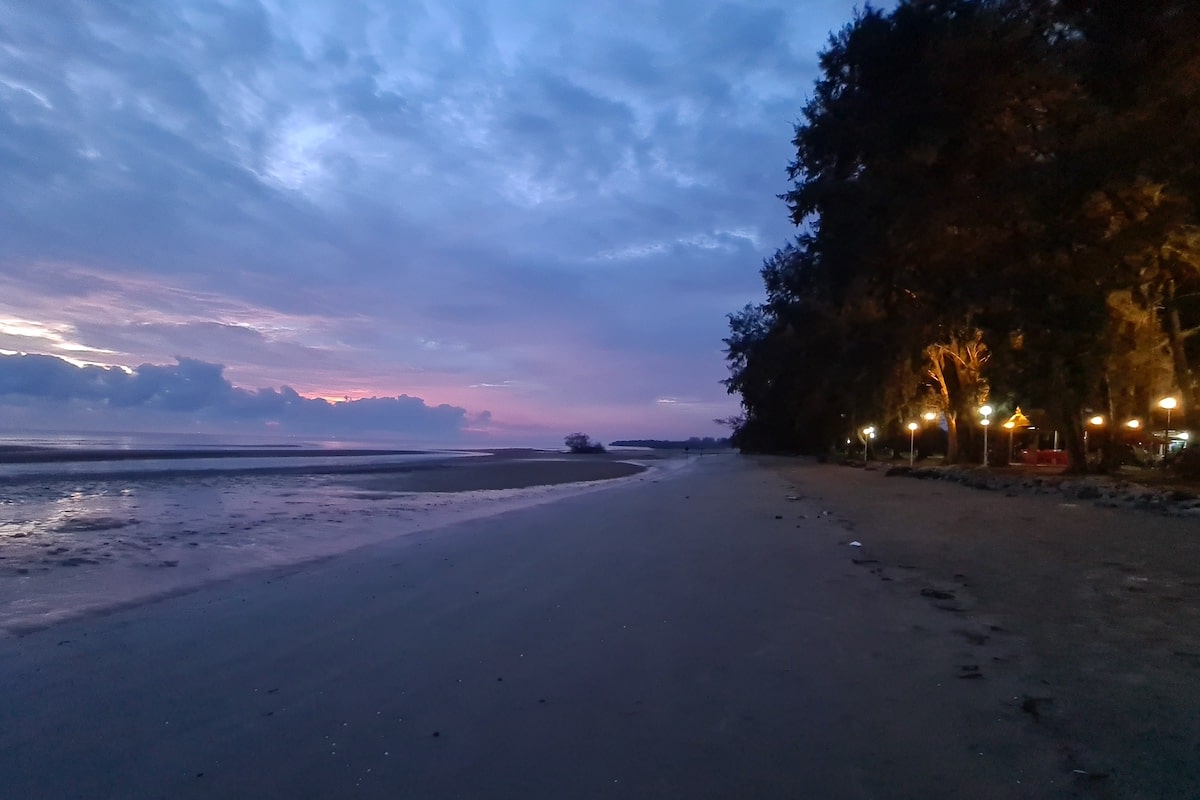 As one of the famous beaches in Selangor, Morib Beach is the perfect spot for a day of relaxation and exploration. During the low tide, you will be greeted with breathtaking views of the beach stretching into the Malacca Strait and small crabs scurrying across the sand. And for the more adventurous, you can check out the historical relics in the vicinity, such as an abandoned palace and royal tombs.
If you have children with you, there is also a beach park complete with a playground set where they can entertain themselves. You can also recharge your energy during the day at one of the food stalls available here. No matter what your interests are, Morib Beach is sure to provide you with an unforgettable experience.
2. Bagan Lalang Beach (Pantai Bagan Lalang)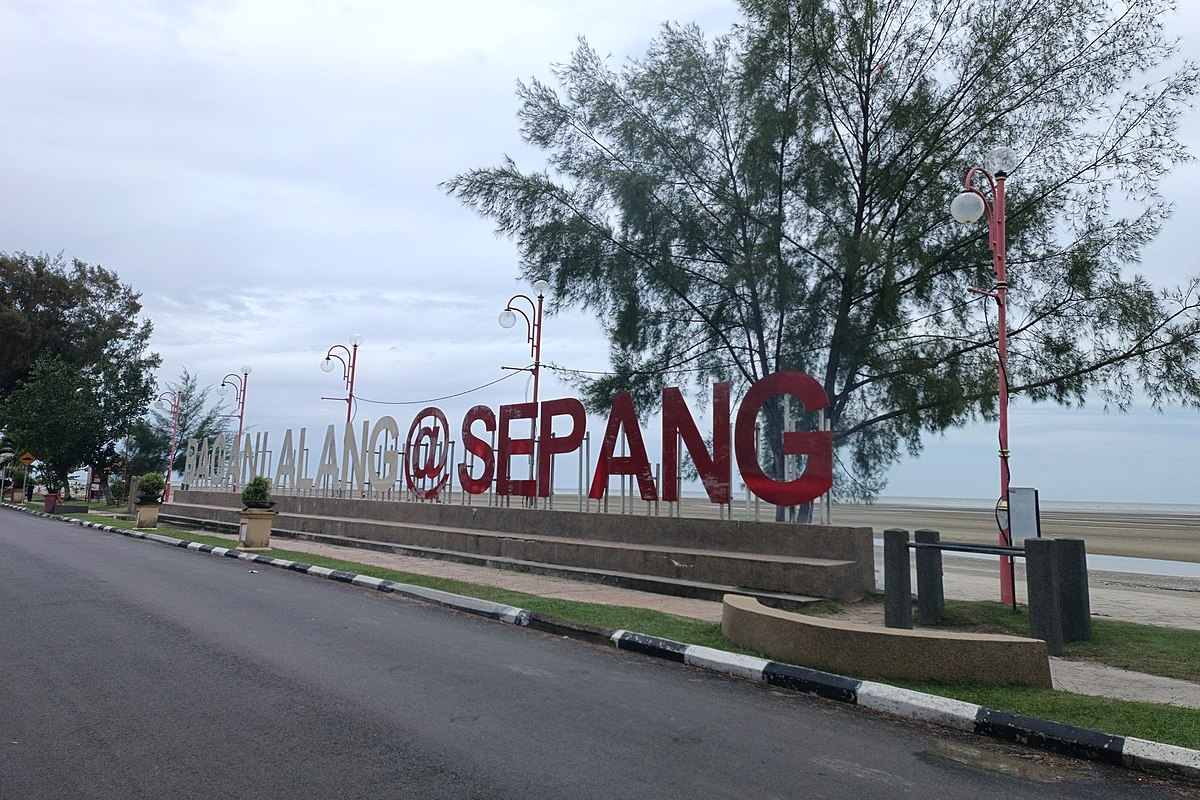 Bagan Lalang Beach is the perfect place for a fun-filled retreat with plenty of activities. Whether you're looking for a good swim in the sea, an adrenaline-pumping kayaking trip or any other water sports activity, this beach has it all. And if you're looking for some peace and relaxation, the beach is still a great choice.
With its unique landscape featuring mangroves and rivers, Bagan Lalang Beach gives off a serene atmosphere that will help you de-stress. And if you need something more luxurious after your day at one of the most beautiful beaches in Selangor, Avani Sepang Goldcoast Resort is steps away.
3. Sasaran Beach (Pantai Sasaran) – Sky Mirror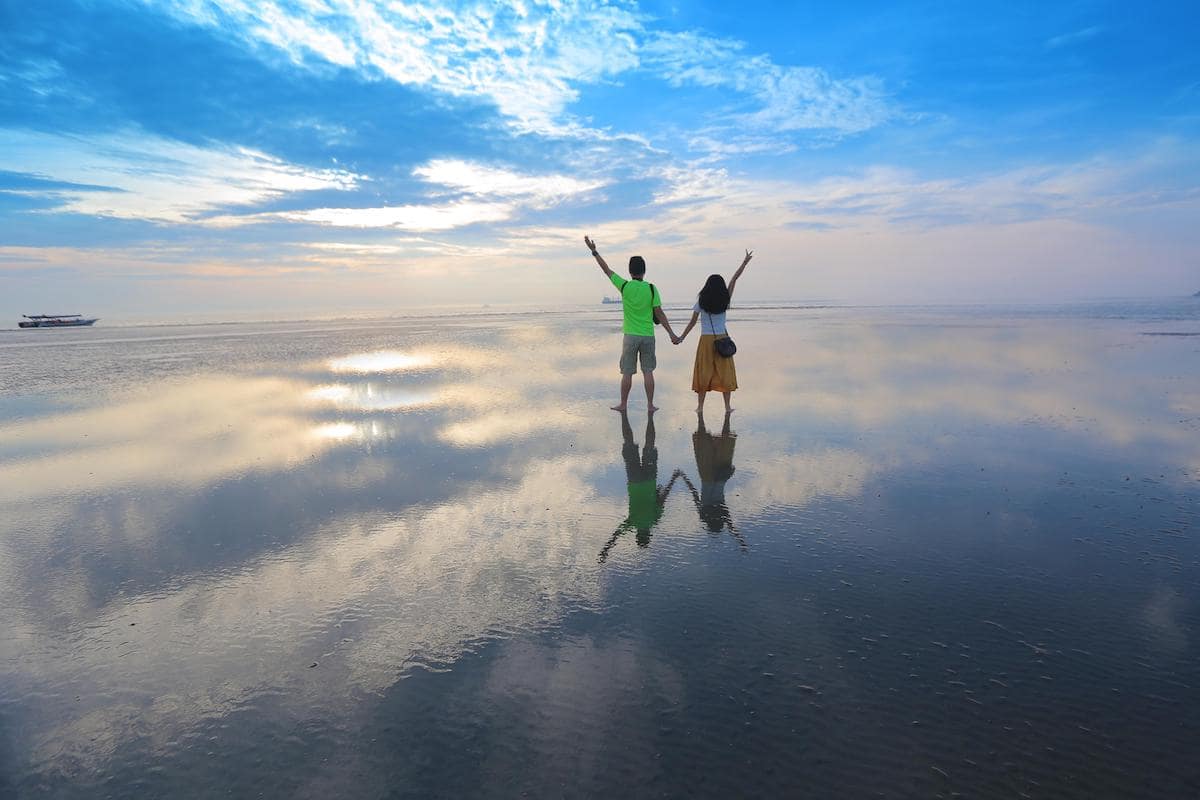 Sasaran Beach is a beautiful beach in Selangor with photographic possibilities like no other.
An incredible natural mirror effect occurs during the new and full moon, making it a prime destination for any photographer wanting to capture creative and breathtaking photos. This phenomenon is just like the famous location in Bolivia, Salar de Uyuni. The flat sand surface is covered with a thin layer of seawater that creates a fantastic reflection – something you will find in very few places!
So if you want to take beautiful, creative photos, head to Sasaran Beach during these special times.
4. Remis Beach (Pantai Remis)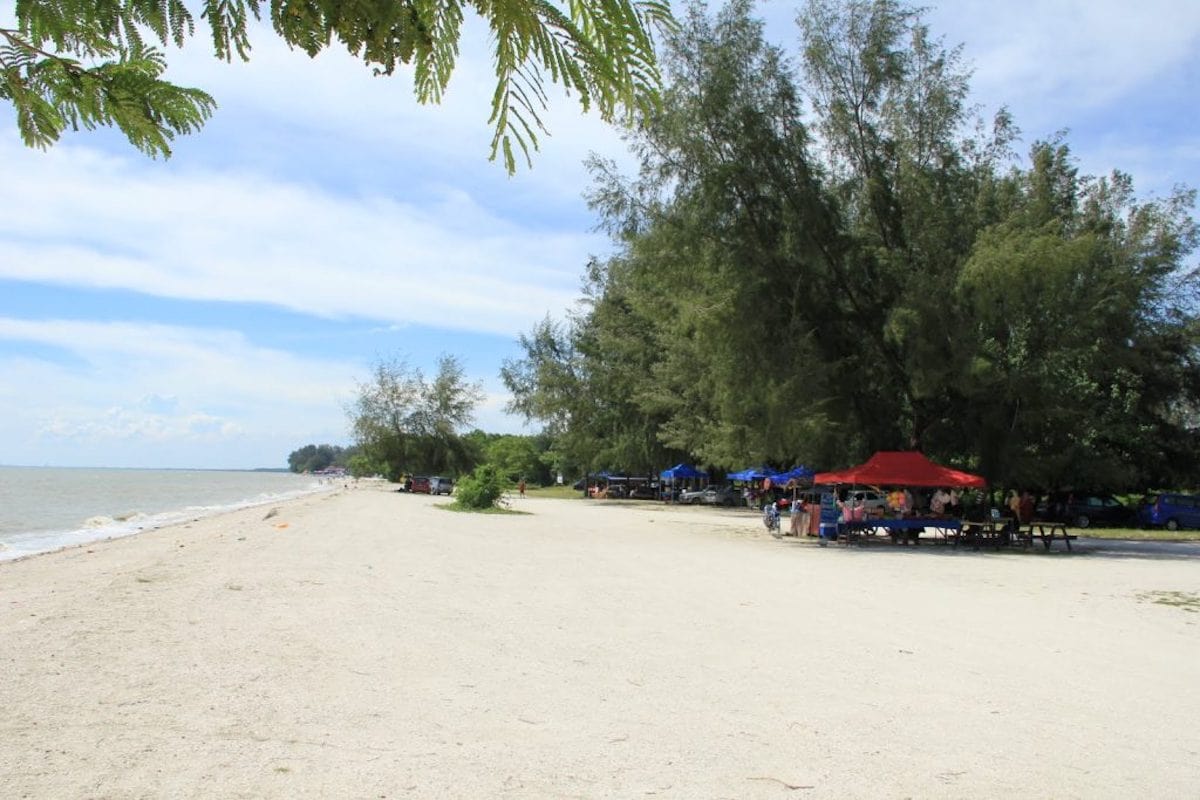 Get ready to be captivated by the stunning and alluring beauty of Remis Beach in Selangor! With its mesmerizing sunset views, you'll get to take in the picture-perfect vista that's perfect for a photo opportunity. And if you're feeling adventurous, you can try flying a kite or fishing.
Don't forget to stop at one of the seafood eateries and stalls nearby that offer some of the most delicious seafood, like grilled fish and mussels – you won't regret it!
5. Redang Beach (Pantai Redang)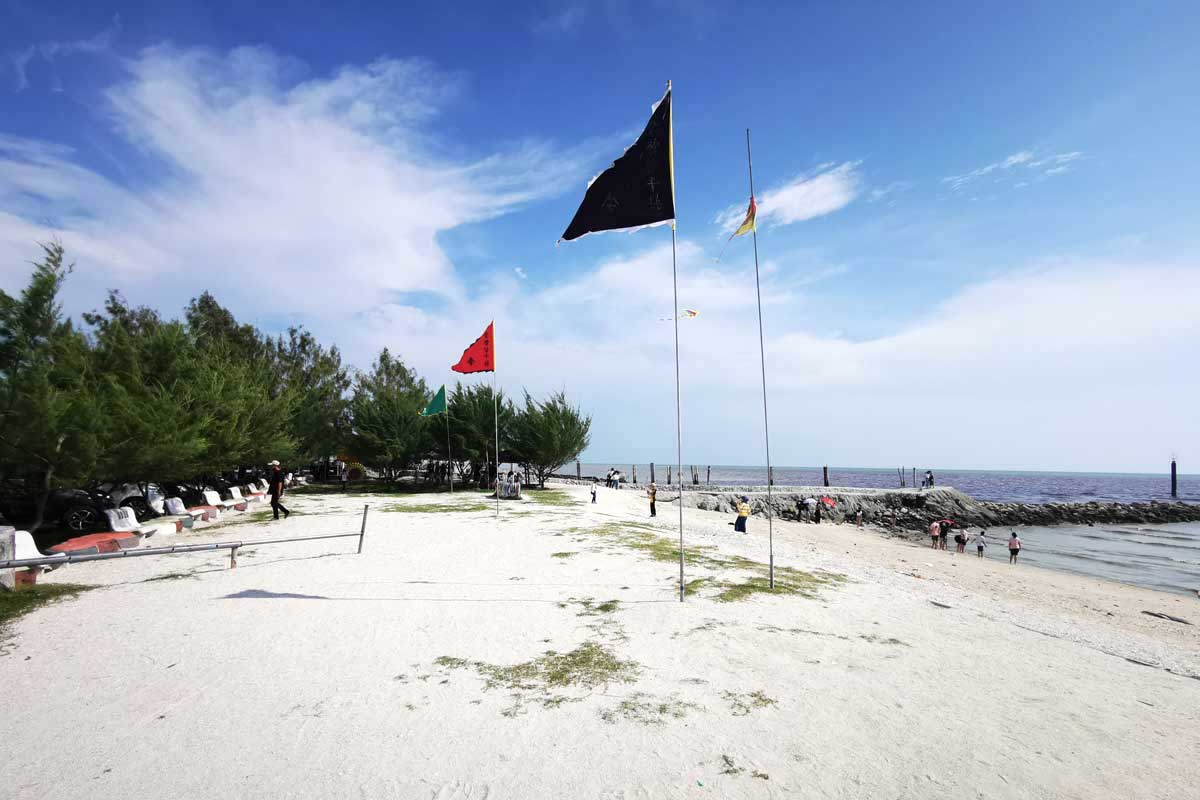 The secluded Redang Beach in Selangor is ideal for those who want peace. This beach offers many recreational facilities, such as gazebos and benches, making it comfortable for visitors to relax. And if you take the beaten path along the coastal line away from the jetty, you'll discover bird-watching opportunities and tiny hermit crabs happily dancing in the sand.
But that's not all, as Redang Beach has plenty of seafood restaurants nearby where you can enjoy a wide selection of delicious fresh catches!
6. Kelanang Beach (Pantai Kelanang)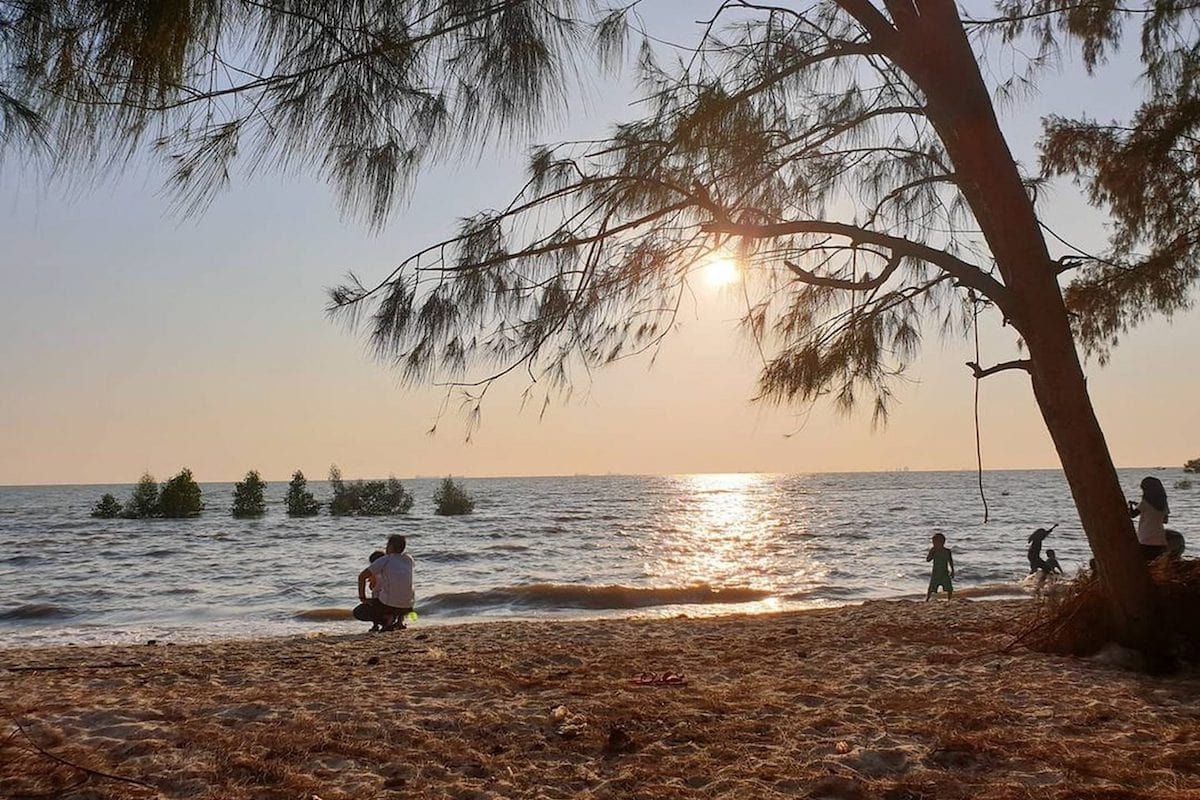 If you are looking for something other than Morib Beach, Kelanang Beach is the perfect spot for you. With pine trees and mangroves providing plenty of shade, you can enjoy quiet time or even picnic with your family and friends. Just be careful not to leave any food unattended, as wild monkeys are said to lurk in the area.
This beach in Selangor also ensures convenience with its public toilet, food stalls and children's playground, so you won't have to worry about bringing too much stuff on your day out. While there's a campsite nearby where you can pitch your tent if you want to stay overnight, it is not recommended as Kelanang Beach is quite secluded.
7. Bagan Nakhoda Omar Beach (Pantai Bagan Nakhoda Omar)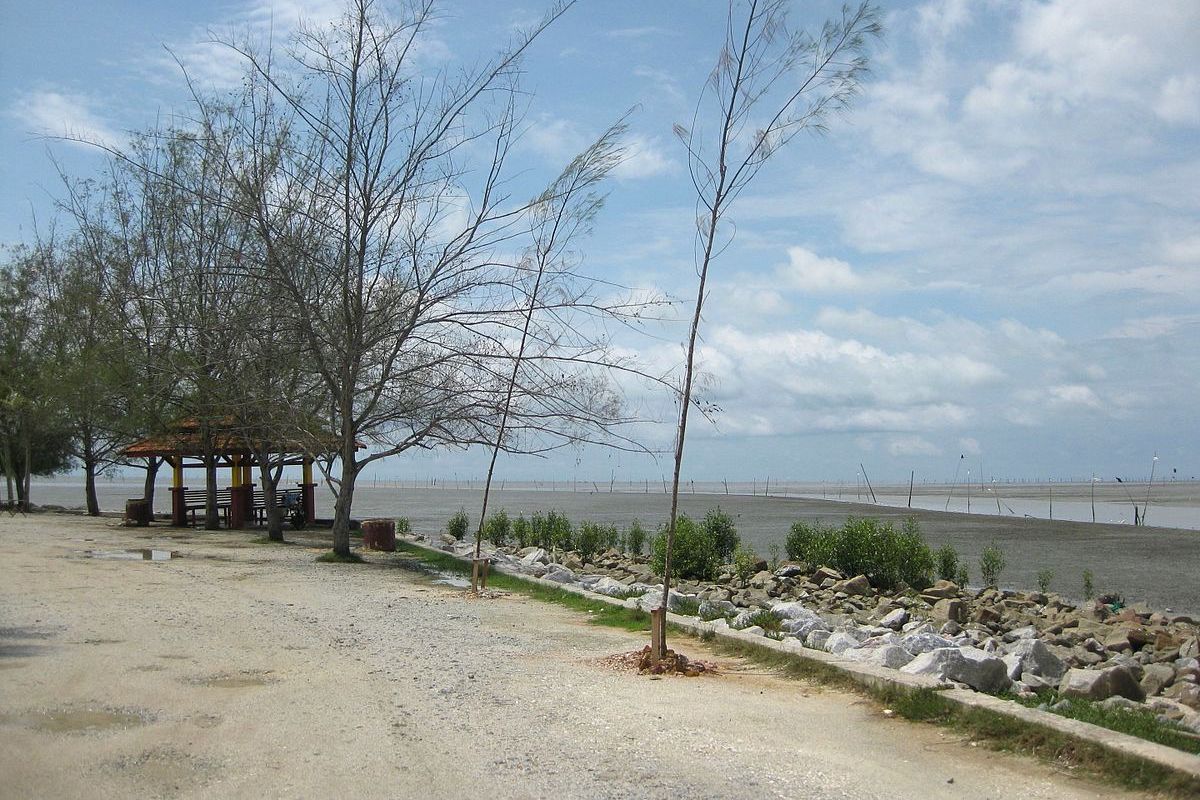 Bagan Nakhoda Omar Beach is one of the best beaches in Selangor to enjoy a peaceful and refreshing day with your family. You get to feel the soft sea breeze as it passes by, providing a refreshing and relaxed atmosphere. And as the sun sets, you'll be mesmerised by the beauty of its picturesque landscape.
Plus, if you come during high tide, you can witness fishing boats passing through during high tide – how amazing is that? Not to mention, there's also a nearby mangrove forest area which makes for excellent viewing as sea herons flock around it. And you don't have to worry about getting hungry as there are plenty of food stalls around serving local favourites like prawn noodles.
All in all, there are many great beaches in Selangor that you can visit the next time you want to escape the hustle and bustle of city life. From Morib Beach to Bagan Lalang Beach, there's a beach for everyone to enjoy.