Top 10 Beaches in Terengganu for a Weekend Getaway (2024)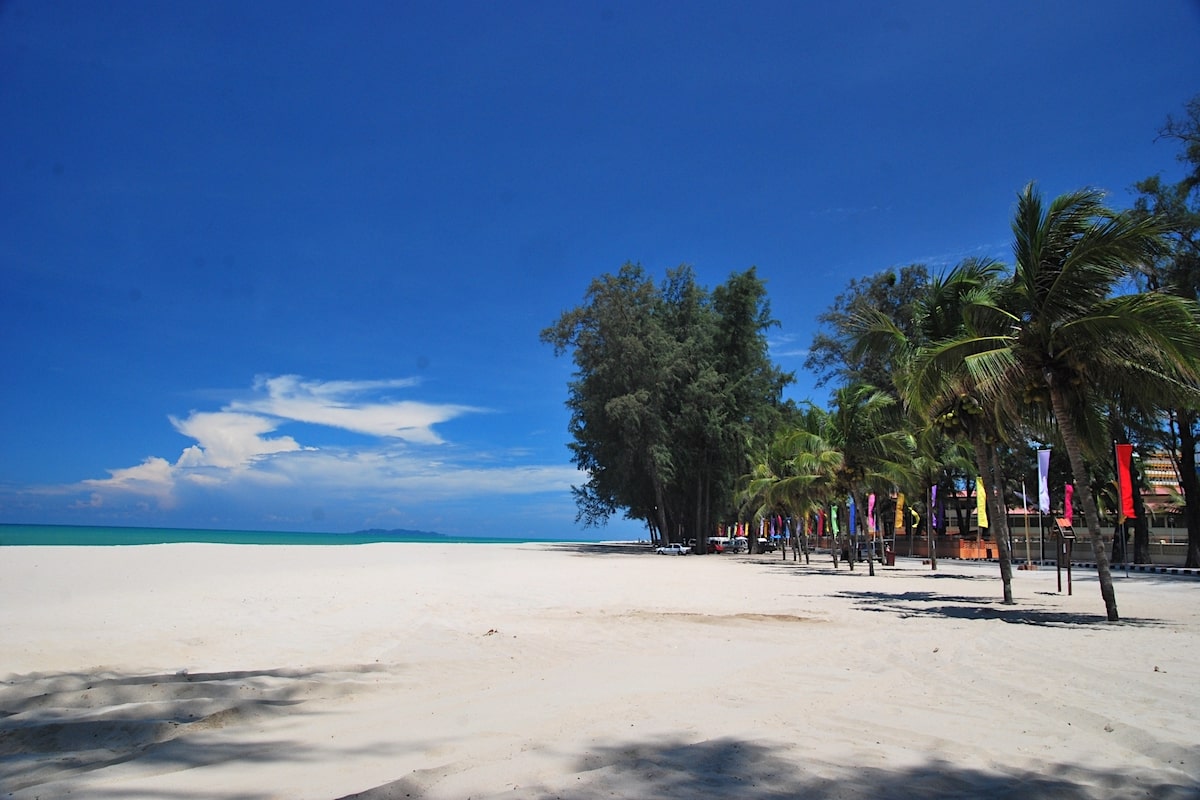 There's no denying that Malaysia is home to some of the best beaches in the world. And if you're looking for an incredible beach vacation, Terengganu should be at the top of your list. From secluded coves to long stretches of white sand, here are some of the beaches in Terengganu that will make you want to pack your bags and leave right now!
1. Penarik Beach (Pantai Penarik)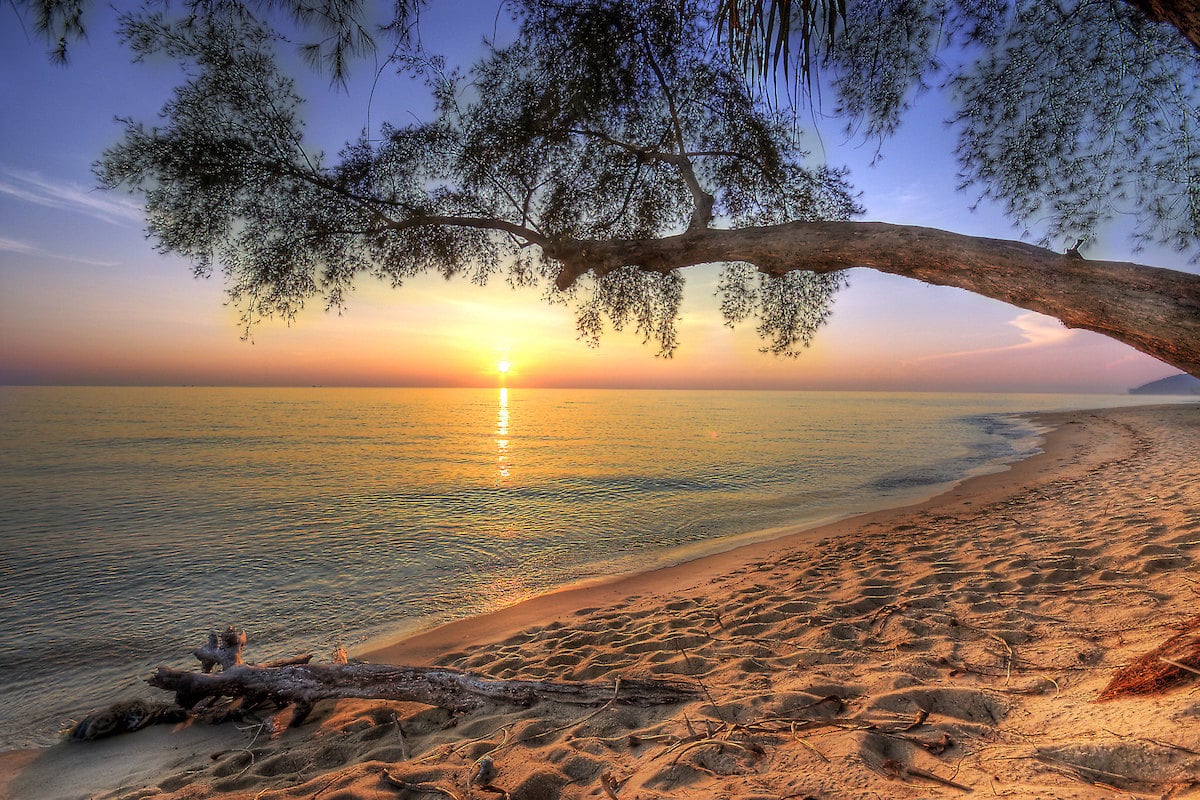 If you're looking for one of the best beaches in Terengganu, there's nowhere better than Penarik Beach. This stunning beach has something for everyone, from horseback riding to ATV rentals.
Be sure not to miss out on the freshly made seafood fritters. Whether it's squid, fish or prawns that tickles your fancy, there are plenty of stalls around serving up these delicious snacks. As you soak up the sun while munching on these delights on the beach, you will realise what it means to enjoy life.
2. Mangkuk Beach (Pantai Mangkuk)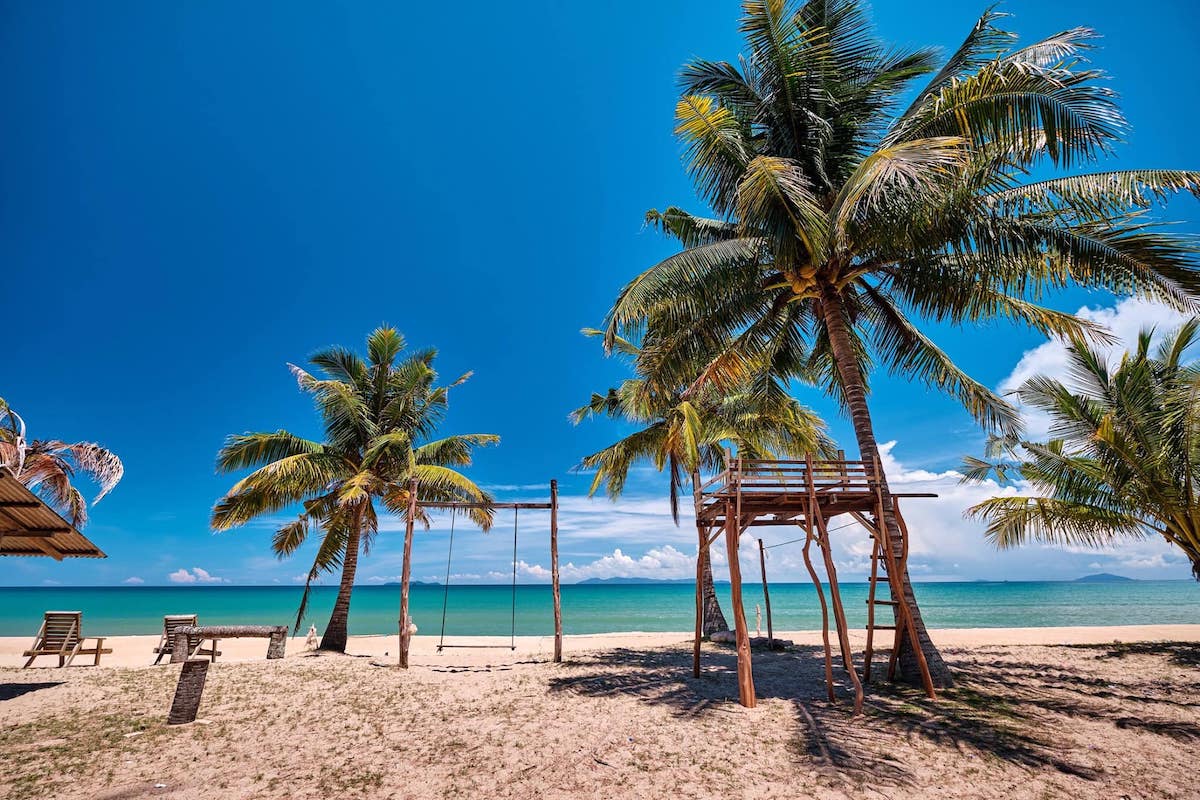 Mangkuk Beach is the ideal destination for a romantic getaway. The beach is lined with beautiful coconut trees, and you can hear the calming sound of waves crashing onto the shore. The rustic fishing boats and thatched huts available here also add to the overall atmosphere of this beach.
As you enjoy some breathtaking views while taking a romantic stroll along one of the beautiful beaches in Terengganu, don't forget to take some pictures in this popular spot for photography. And if you're looking for something extra special, you can stay a night in Terrapuri Heritage Village – a stunning resort that once belonged to 17th-century Terengganu noblemen.
3. Bukit Keluang Beach (Pantai Bukit Keluang)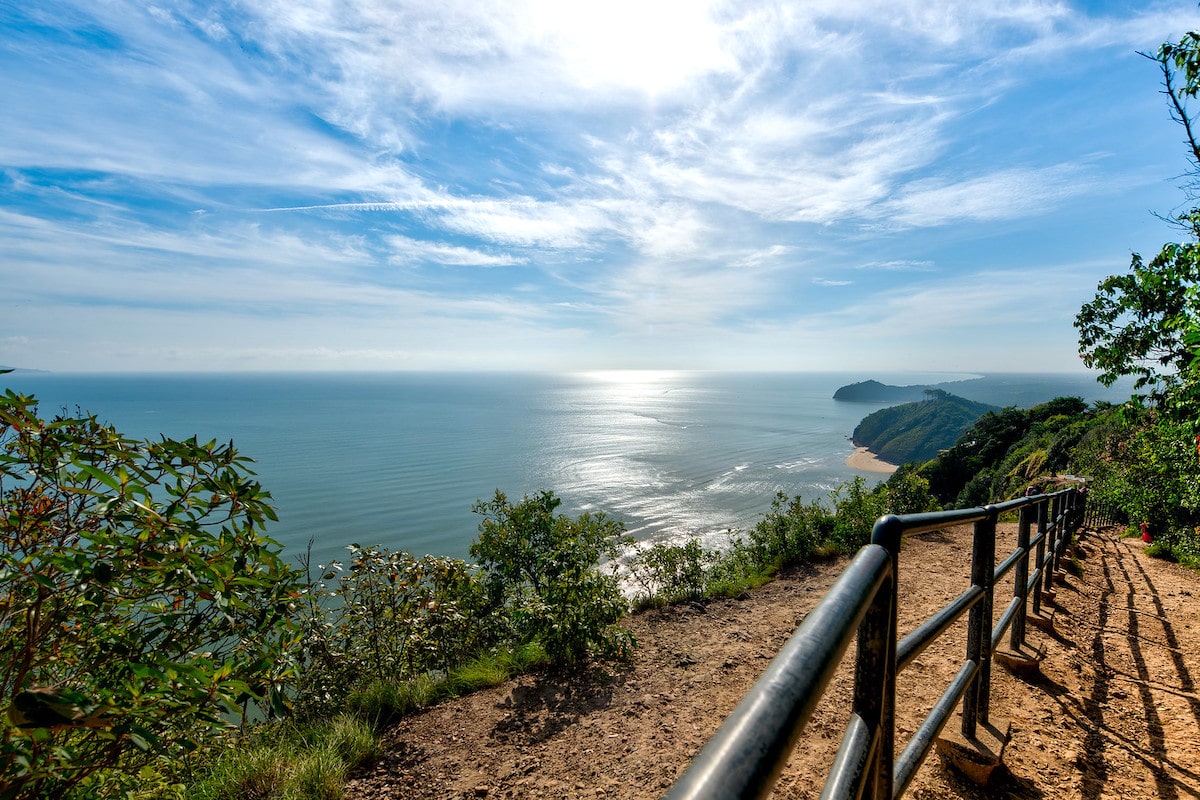 Bukit Keluang Beach is a legendary spot that promises an unforgettable experience! This stunning beach is steeped in local lore – it's said to be the former hideout of pirates who used the small cave here to store their treasure. Today, Bukit Keluang Beach has transformed into a paradise for nature lovers and adventure seekers alike.
You can climb up the hilly coastline and take in breathtaking views of the distant Perhentian Islands or take a banana boat ride to the nearby Rhu Island for some snorkelling in its crystal blue waters.
4. Jambu Bongkok Beach (Pantai Jambu Bongkok)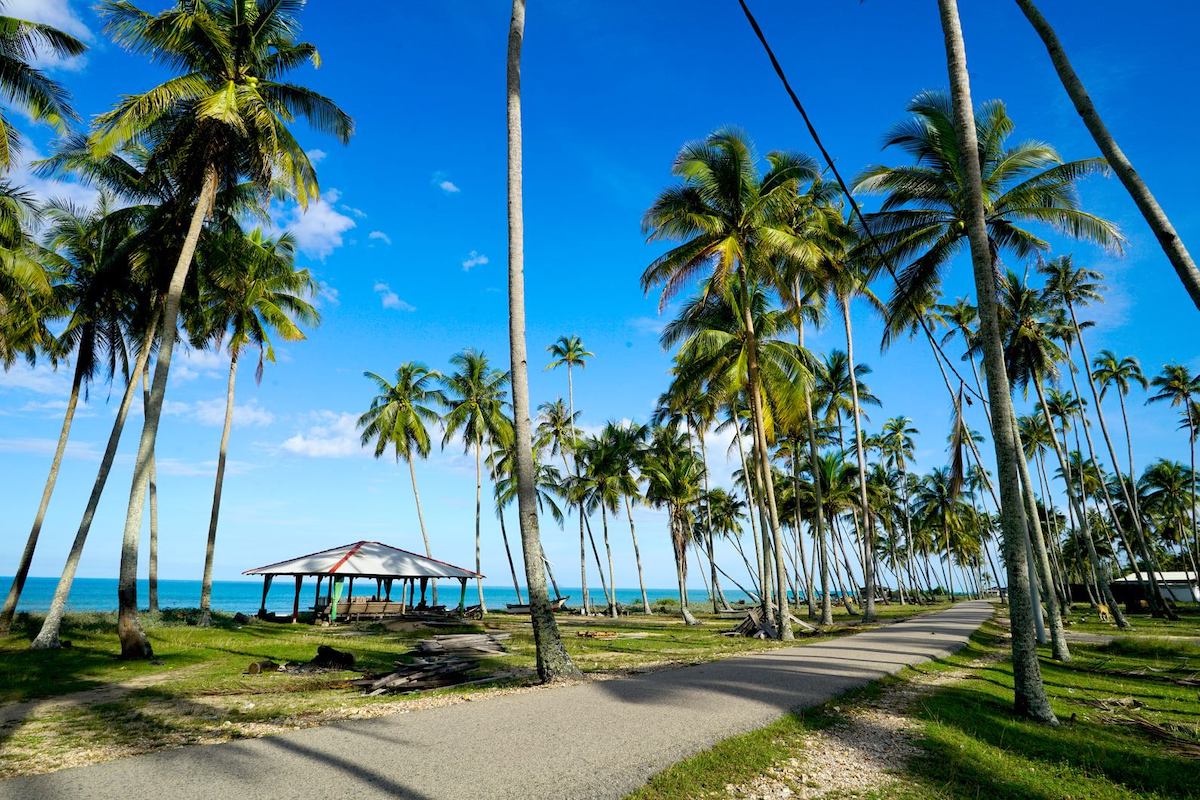 Jambu Bongkok Beach is an idyllic spot in a charming village that offers a serene escape from the hustle and bustle of everyday life. Surrounded by coconut trees, this 2-kilometre stretch of soft powdery sands has become increasingly popular for its tranquillity and beauty. Over here, you can relax in one of the huts or hammocks provided on the beach as you enjoy uninterrupted views of the inviting blue sea and the calming sound of lapping waves.
To add another layer of excitement to your experience here, this beach in Terengganu is a popular shooting location for various local dramas and movies due to its relaxing atmosphere.
5. Teluk Bidara Beach (Pantai Teluk Bidara)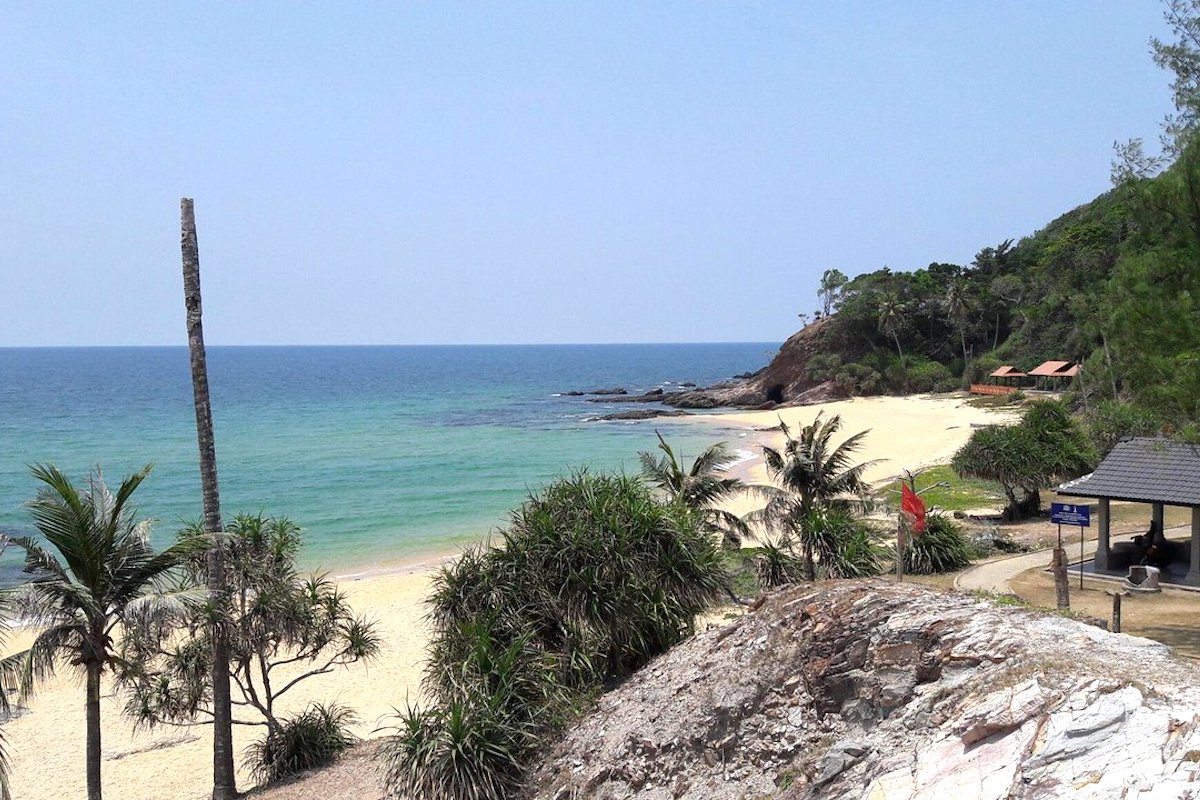 Teluk Bidara Beach is a fantastic getaway destination and a great place to kick back, relax and take in the beautiful scenery. Its miles of soft sands are perfect for sunbathing or playing beach games with friends and family. Its dramatic karst formations, including the 3-metre-long Bat Cave, add an extra touch of adventure to Teluk Bidara Beach.
Teluk Bidara Beach also has a public campsite with food stalls and restrooms where you can spend a night camping under the stars. As one of the fantastic beaches in Terengganu, it promises fun, relaxation and adventure – all in one beautiful location!
6. Rantau Abang Beach (Pantai Rantau Abang)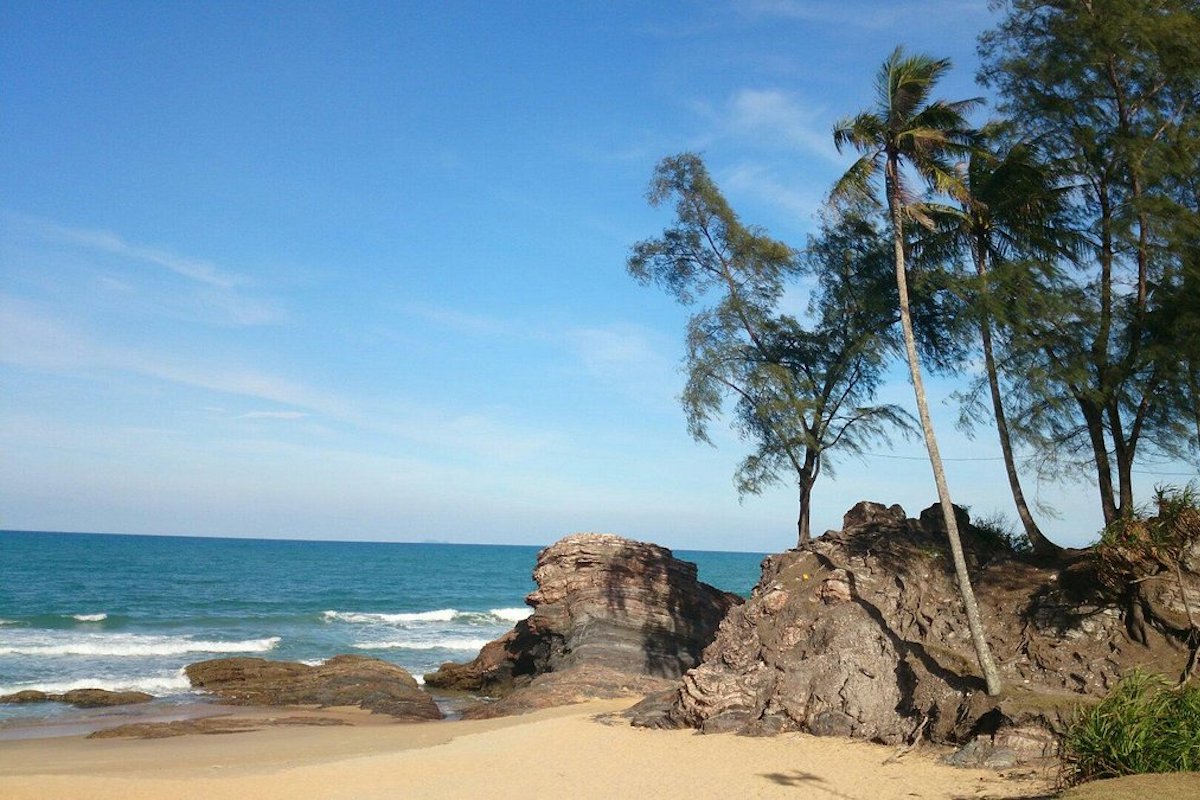 Rantau Abang Beach in Terengganu is a stunning destination, boasting beautiful beaches and clear water. But this beach has something special that makes it even more unique – leatherback turtles! Sadly, this endangered species has been pushed to the brink of extinction due to pollution and egg poaching.
But there's still hope for Rantau Abang's beloved turtles. Travellers can visit Rantau Abang Turtle Conservation and Information Centre, where they can learn about this species and green turtles and hawksbill turtles. So if you're looking for an educational experience with a touch of conservation, Rantau Abang Beach is the perfect spot.
7. Pandak Beach (Pantai Pandak)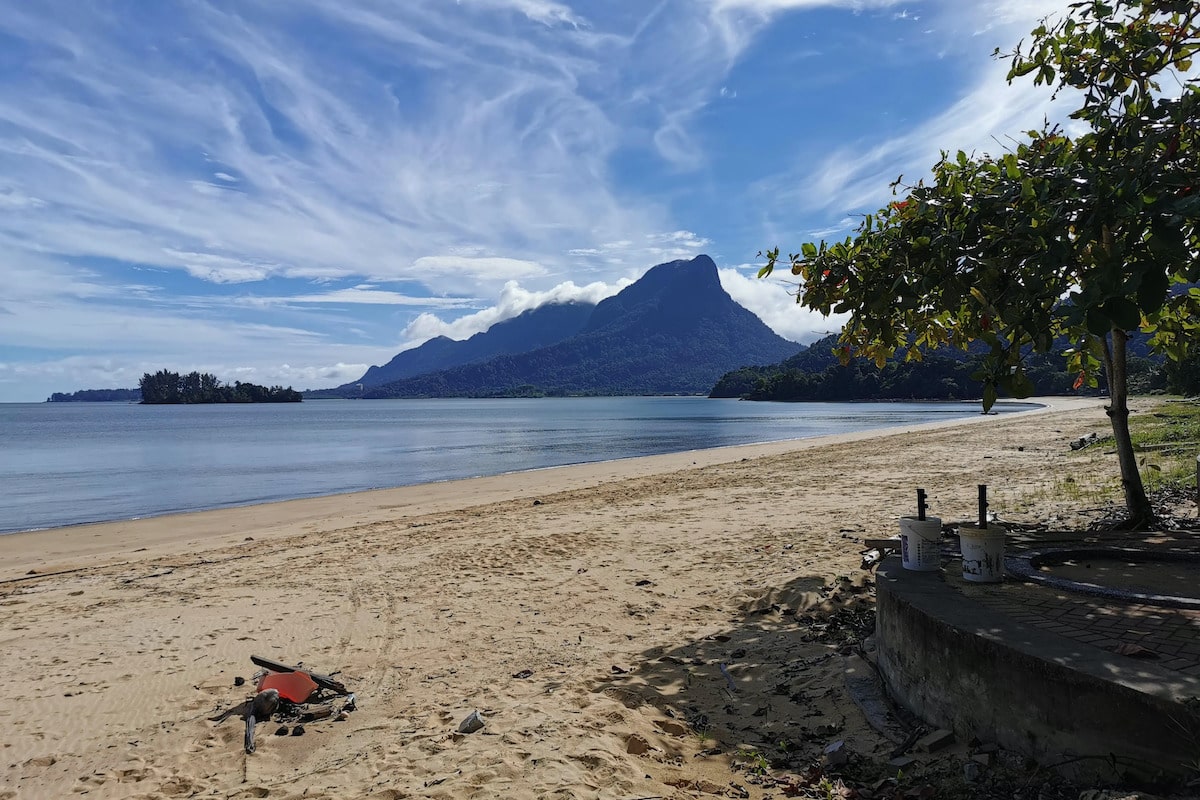 Pandak Beach, also known as Chendering Beach, is truly a hidden gem – its beauty and tranquillity will take your breath away. From the crystal clear waters to the gentle waves and stunning sunsets, there's something for everyone here. Whether you're looking for a relaxing beach day or a fun picnic spot with friends, this beach has it all.
And if you're feeling adventurous, why not dip in its warm shallow waters? You'll be sure to feel refreshed after an afternoon of swimming. The beach also holds artistic inspiration; acclaimed Malaysian jazz maestro James Boyle composed one of his all-time favourites after visiting this beach back in the 1960s.
8. Penunjuk Beach (Pantai Penunjuk)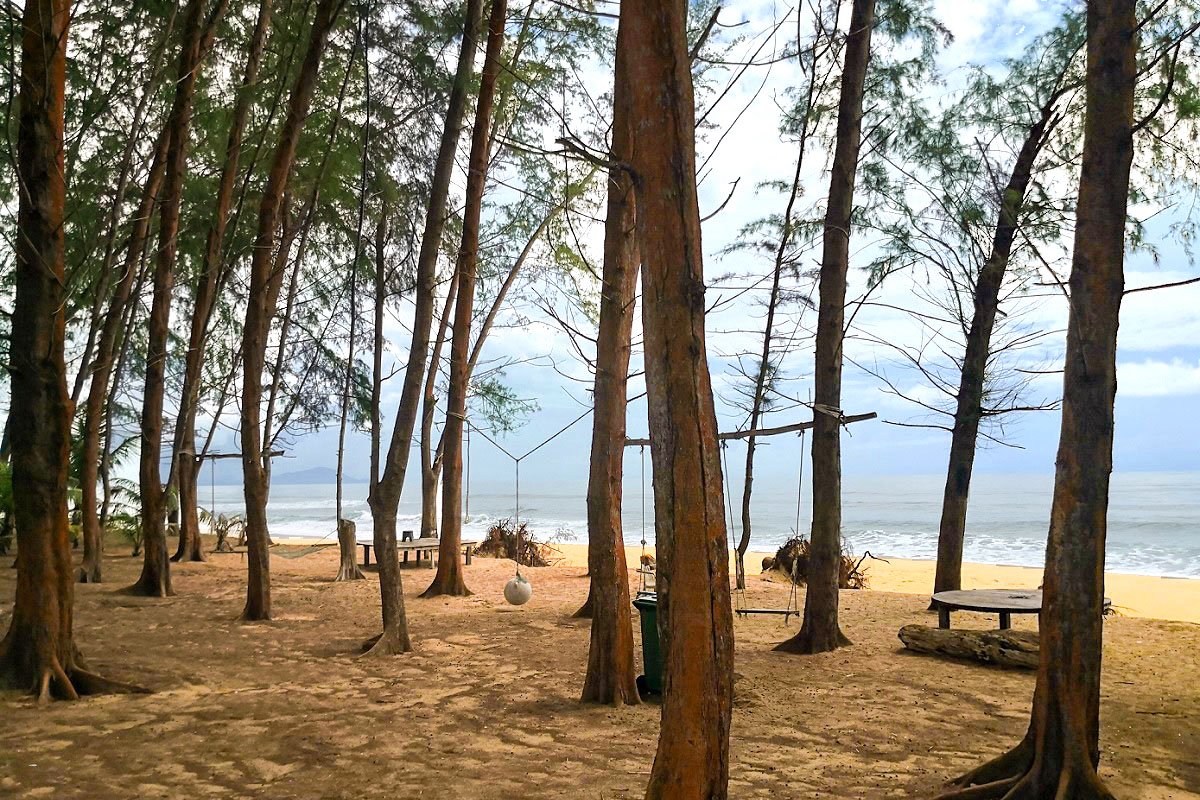 Penunjuk Beach is truly a sight to behold. Located in Kemaman town, it's just minutes from a fishing village, and you can spot fishermen going about their day-to-day activities if you time your visits well. With its stunning shoreline and tranquil atmosphere, it's easy to understand why this place has quickly become one of the famous beaches in Terengganu.
Penunjuk Beach is also known for its dramatic boulders which line the shore, including one that looks like a sleeping giant. Whether you want a peaceful stroll along the coast or an opportunity to take in some incredible views, this place is worth checking out.
9. Batu Buruk Beach (Pantai Batu Buruk)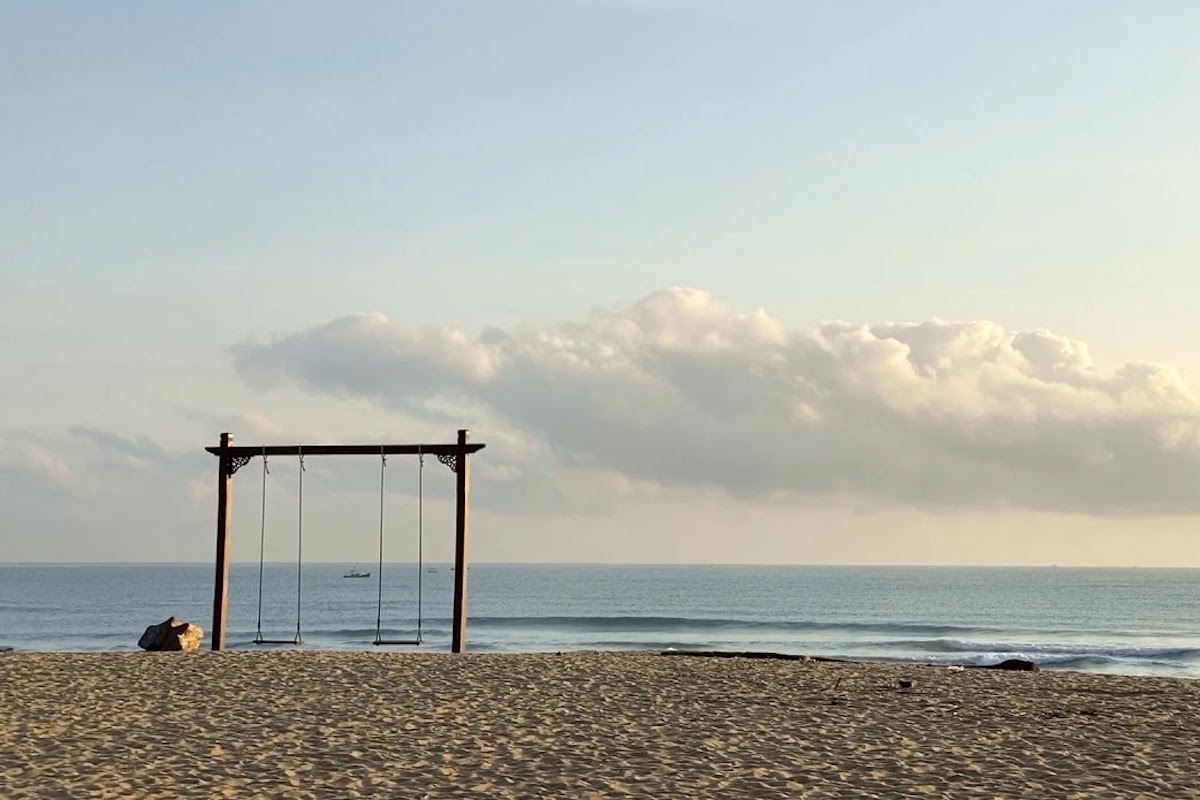 Batu Buruk Beach is the perfect beach in Terengganu for an action-packed day. From kite flying and quad bike rides to traditional cultural performances, there's something to keep everyone entertained. On Friday evenings, the local council organises exciting conventional Malay martial art, spinning top and kite performances. And after all that excitement, you can relax with delicious food from one of the many nearby stalls.
This beach is conveniently located near the city centre, so you won't have to travel far for an adventure-filled day – it's the ideal spot for families and friends alike.
10. Teluk Ketapang Beach (Pantai Teluk Ketapang)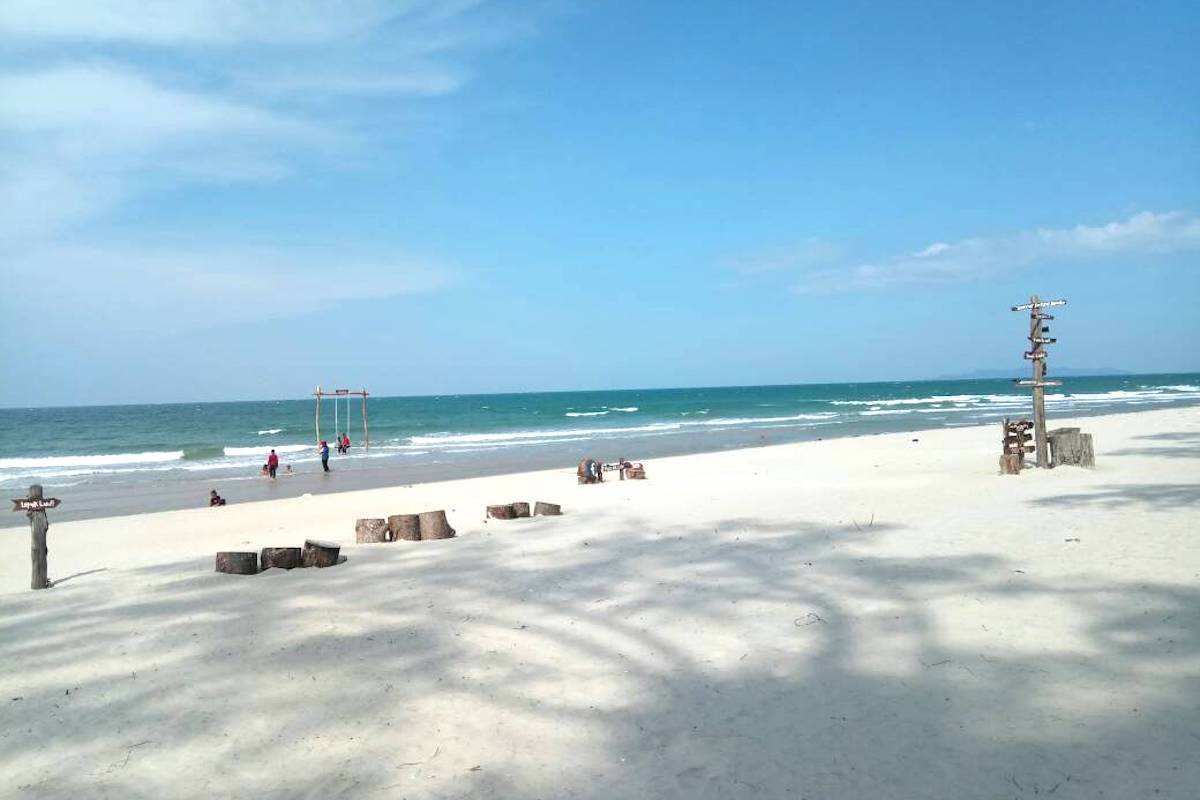 Teluk Ketapang Beach is a great place to spend your day, whether you want some time away from the hustle and bustle of the city or looking for an adventure. It boasts rows of Casuarina trees that provide plenty of shade, making it ideal for picnics, BBQs, or relaxing with a book in your hammock. If you're feeling peckish, hawkers sell food and drinks along the beachside during the evenings.
If you're into planespotting, Teluk Ketapang Beach's proximity to Sultan Mahmud Airport makes it ideal.
So there you have the best beaches in Terengganu for a fun weekend getaway. With crystal clear waters and scenic views, these beaches can relax and rejuvenate you. So pack your bags and head over to Terengganu for a well-deserved break!