Top 10 Islands in Johor for a Great Holiday (2024)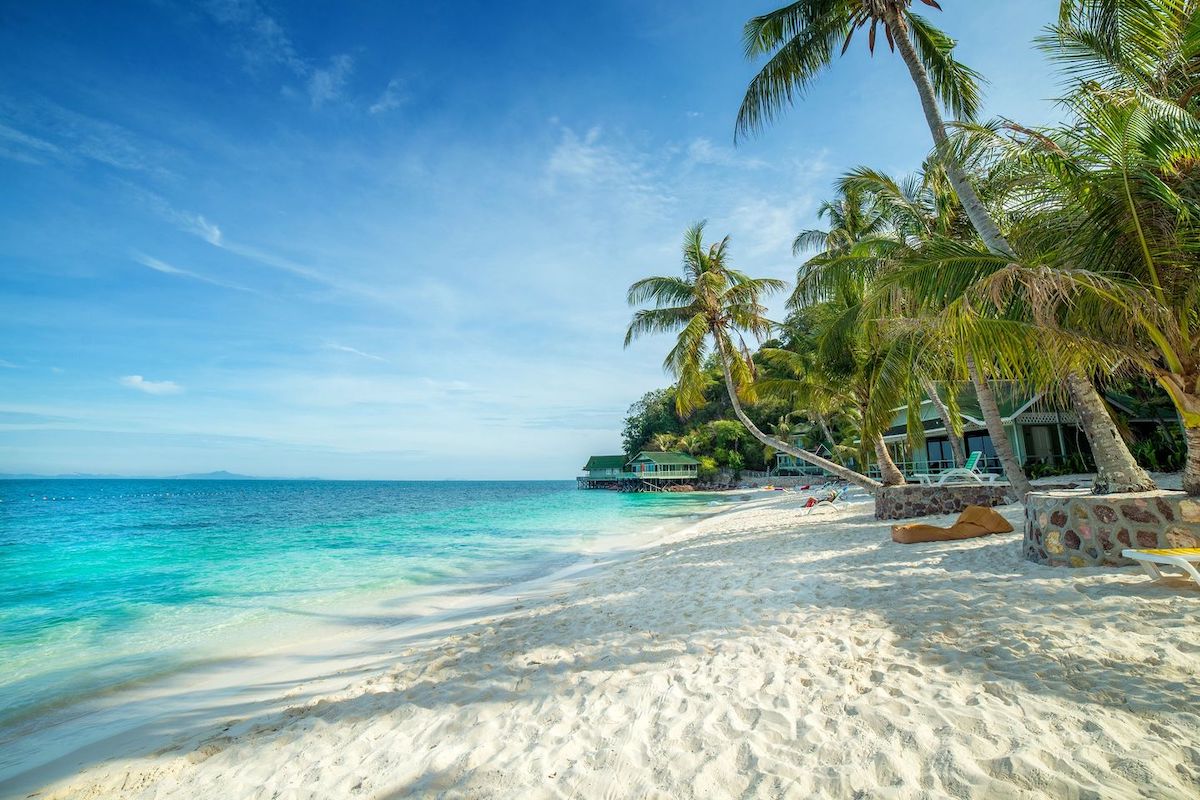 Johor is a Malaysian state situated in the south of Peninsular Malaysia. With its beautiful beaches, charming fishing villages and impressive mountains, it's no surprise that Johor has some fantastic islands too! Here are some of the most popular islands in Johor for you to explore.
1. Rawa Island (Pulau Rawa)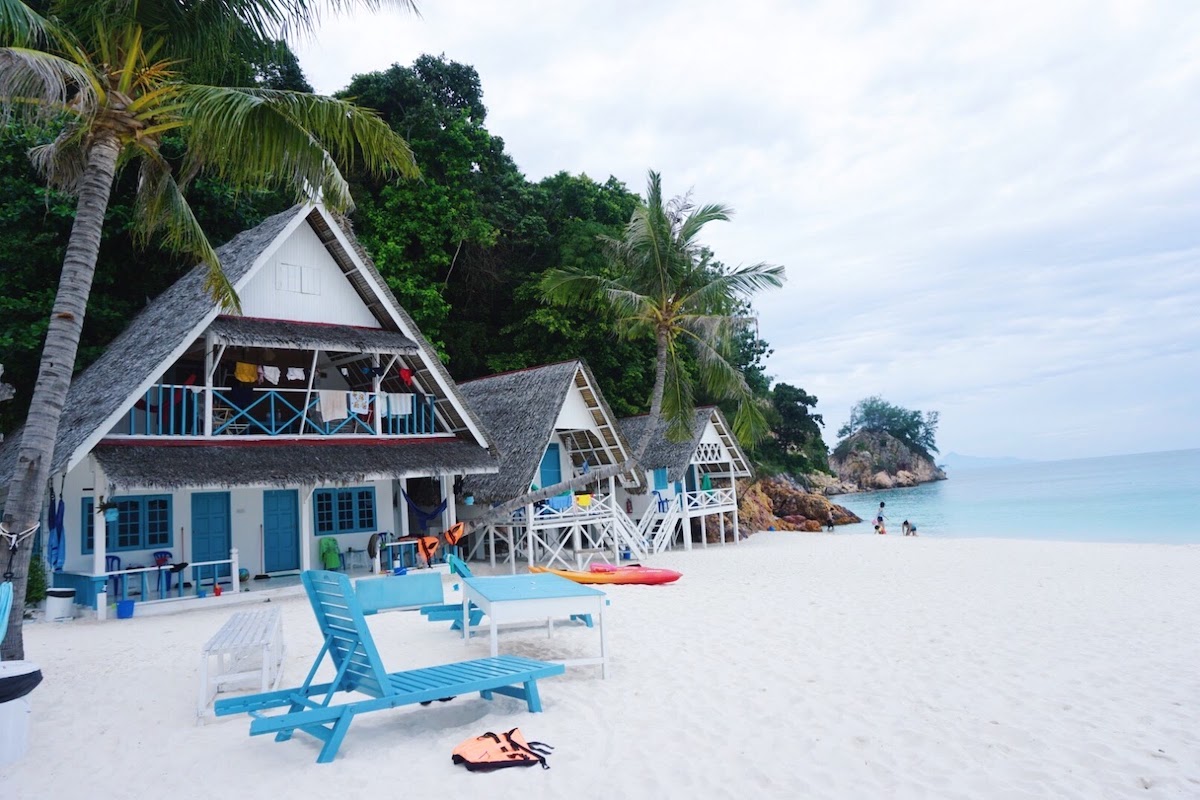 Whether you are an adrenaline junkie or want to take it easy, Rawa Island has something for you. With its crystal clear waters and white sandy beaches, Rawa Island is an absolute paradise for anyone looking to have a fun and relaxing vacation! You can go snorkelling, kayaking and even tackle the hilltop jungle trekking.
And if that's not enough adrenaline for you, try Rawa Island's massive waterslide. Climb the stairs and get ready for a thrilling ride down into the crystal clear waters of one of the best islands in Johor.
2. Sibu Island (Pulau Sibu)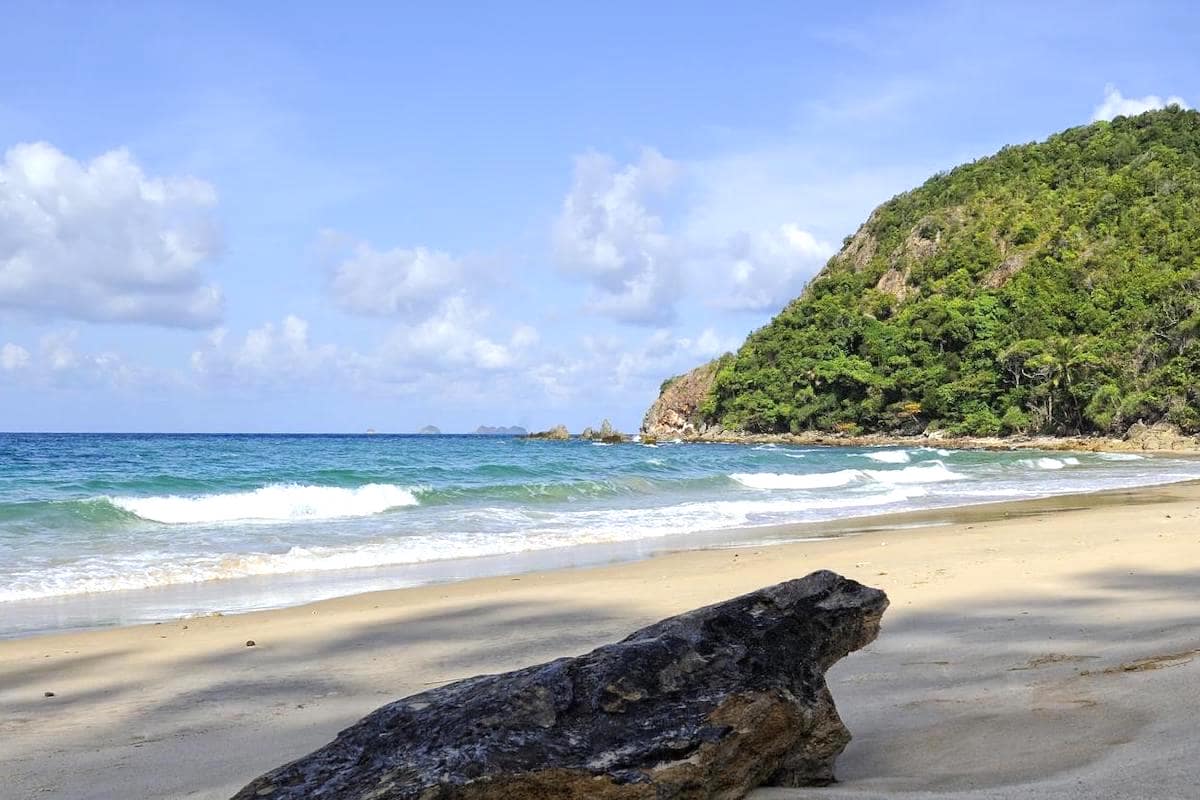 Sibu Island is an ideal destination for the adventurous traveller. From snorkelling in crystal clear waters to trekking through jungle trails, Sibu Island is packed with activities that will take your breath away! You'll even have the chance to explore coconut plantations, admire mangrove swamps, and find other hidden gems.
Whether you're looking for a relaxing getaway or an unforgettable adventure, this island in Johor has something for everyone. It will capture your heart with its vibrant marine life and lush plantations.
3. Harimau Island (Pulau Harimau)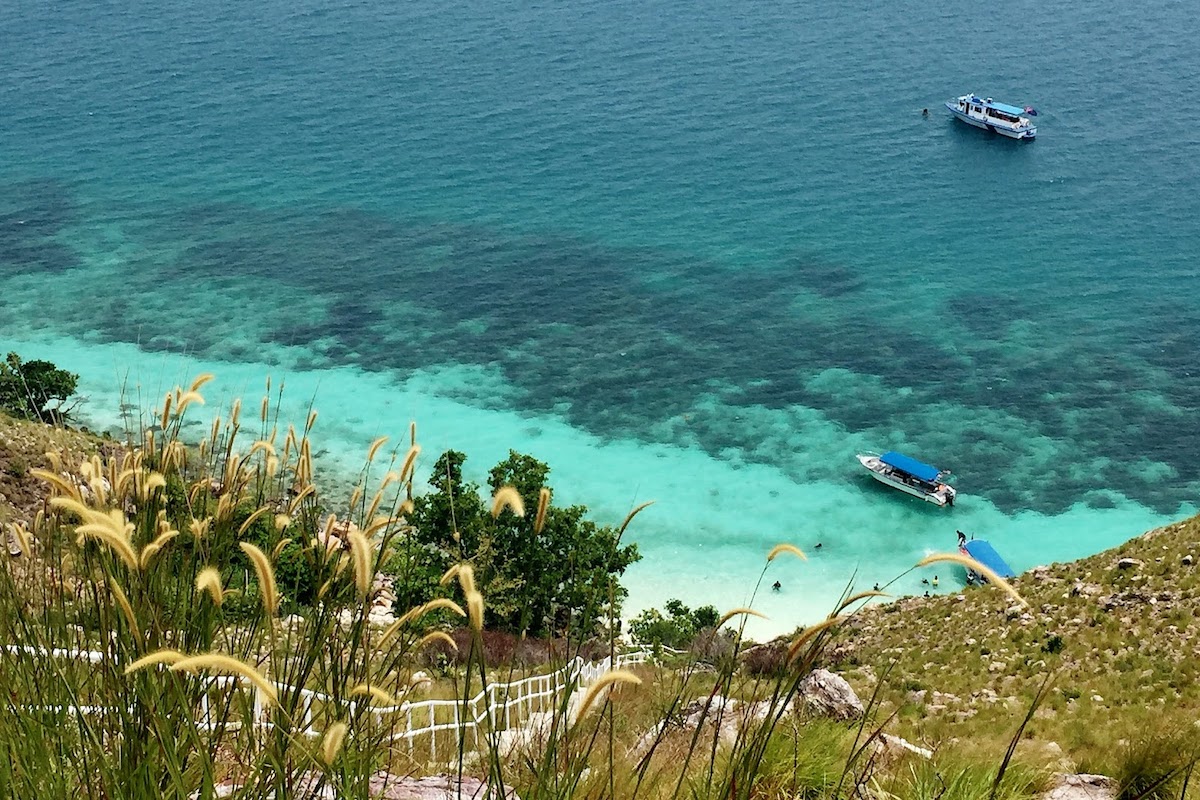 Harimau Island is a magical place, one that's sure to take your breath away, with its beautiful white sand beach and crystal-clear sea. And as you venture into the island's giant cavern, you will find a natural private pool with shimmering turquoise water. You can splash around to your heart's content or take a leisurely float in the tranquil waters.
Don't forget to trek up Harimau Island's iconic lighthouse for spectacular views that will leave you speechless!
4. Tinggi Island (Pulau Tinggi)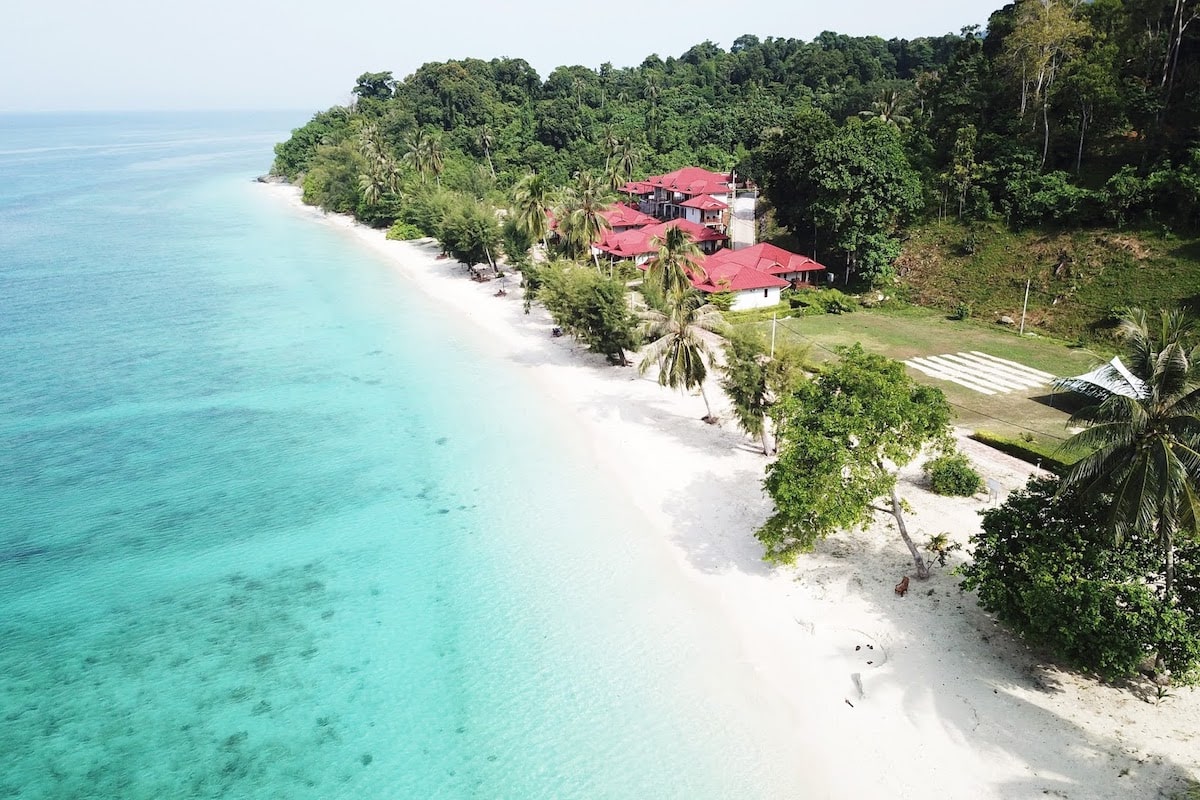 Tinggi Island is one of the must-visit islands in Johor for anyone looking to experience the beauty of the tropics. Tinggi Island has everything from snorkelling in the crystal clear waters, admiring the vibrant marine life, visiting the turtle hatchery or even jungle trekking to a secluded waterfall. After a day full of exploring and making memories, relax on the beach and watch as the sun sets over Tinggi Island's stunning landscape.
And if you are staying overnight, you can take a boat tour around the mangroves and see fireflies twinkling in the night sky.
5. Tengah Island (Pulau Tengah)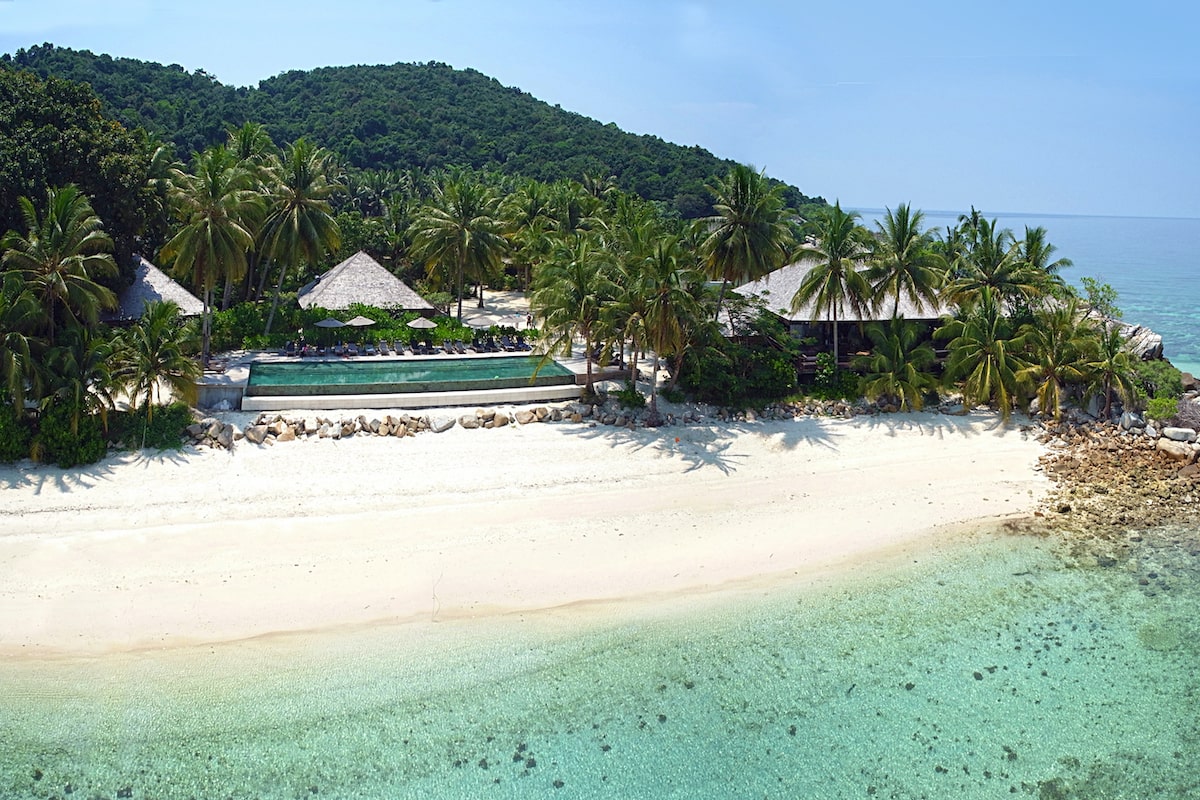 Life on Tengah Island moves at a different pace. If you're looking for an island escape that offers peace and tranquillity, this island is the perfect destination for you with its rustic charm and undeveloped landscape.
Plus, it's home to Batu Batu Resort – Tengah Island's only accommodation stay offering villas with stunning jungle and ocean views. The best part? Each villa adheres to sustainable practices, so you can relax knowing your vacation isn't hurting the environment.
Water activities are also plentiful on the island, with eight beaches waiting for exploration, and you can dive or snorkel in some of the most beautiful coral reefs. As one of the most beautiful islands in Johor, Tengah Island is the perfect place for a peaceful and eco-friendly getaway.
6. Aur Island (Pulau Aur)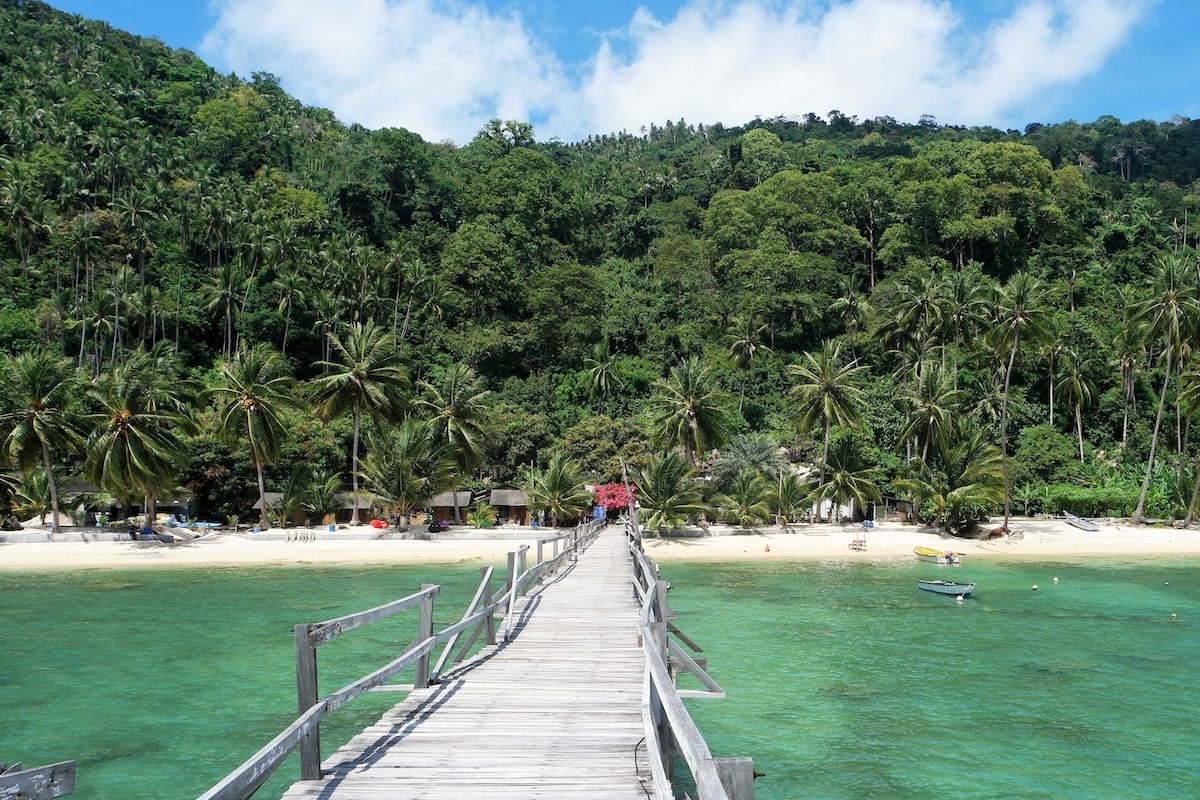 Aur Island is one of the best islands in Johor to visit for an unforgettable escape! The picturesque island has something for everyone – from snorkelling and scuba diving to strolling along white sandy beaches and swimming in crystal clear waters. There are also plenty of nearby yachts and fishing boats of local fishermen for you to watch, giving Aur Island an added element of unique charm.
But if that's not enough, then stay in one of the resorts on Aur Island to enjoy more of the offshore pools, coral lagoons and amazing beaches.
7. Dayang Island (Pulau Dayang)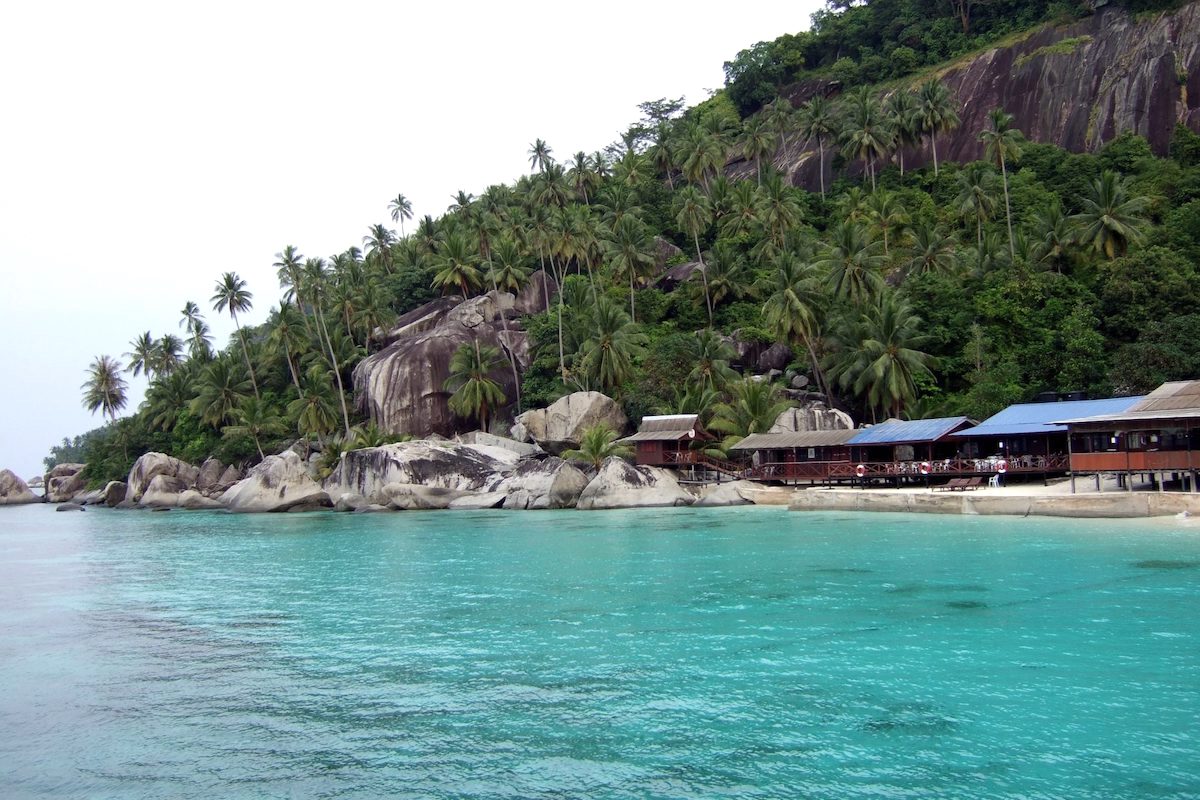 Located next to Aur Island, Dayang Island is a paradise offering some of the most stunning views of the South China Sea. From fishing locations to diving spots, this island is perfect for anyone seeking an adventure. However, the best this island offers is not its beautiful beaches nor clear waters but its hill, Letak Semalu.
The hike to the summit of this hill takes you through lush green hillsides that culminate in breathtaking panoramic views of the sea and its surroundings. So if you're looking for one of the unique islands in Johor where you can take in some of nature's best offerings, Dayang Island should be your next destination.
8. Besar Island (Pulau Besar)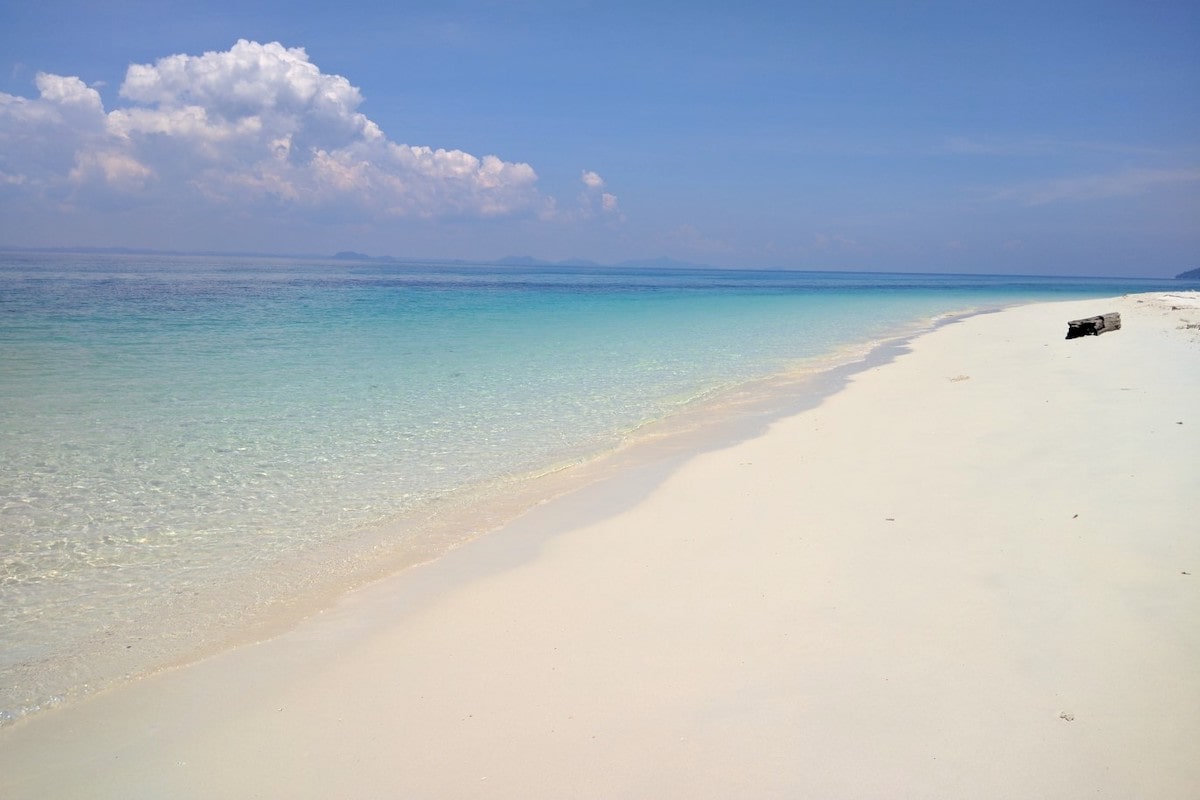 Besar Island is the perfect destination for outdoor lovers! It has everything from snorkelling with the beautiful sea creatures to kayaking and windsurfing in the clear blue waters. For those who prefer land activities, the island also offers lush jungles and stunning hiking trails to let you explore nature's wonders.
And while you're here, you can take part in the special BBQ night, where you'll enjoy delicious grilled seafood and meats as you watch the sunset over the South China Sea.
9. Pemanggil Island (Pulau Pemanggil)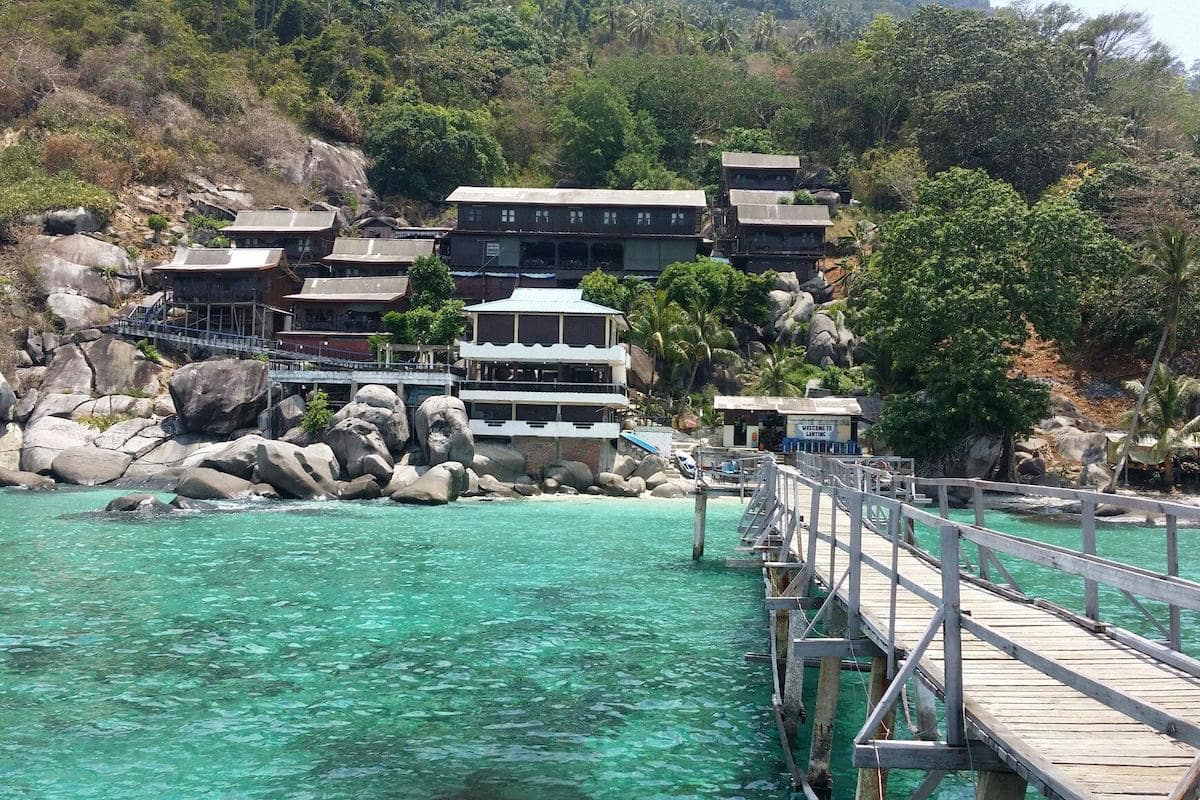 Pemanggil Island is the perfect destination for a dreamy holiday getaway. Wake up feeling refreshed with picturesque ocean views from the bedroom window of one of the luxurious resorts available here, or spend your days indulging in activities like deep-sea fishing for mackerels and marlins, snorkelling amidst beautiful coral reefs and jet skiing across the waves. At night, take a stroll along Pemanggil Island's white sandy beach and admire the stars that dot its starry sky.
With its crystal clear waters and stunning rocky cliffs, this island in Johor will surely leave you mesmerised.
10. Kukup Island (Pulau Kukup)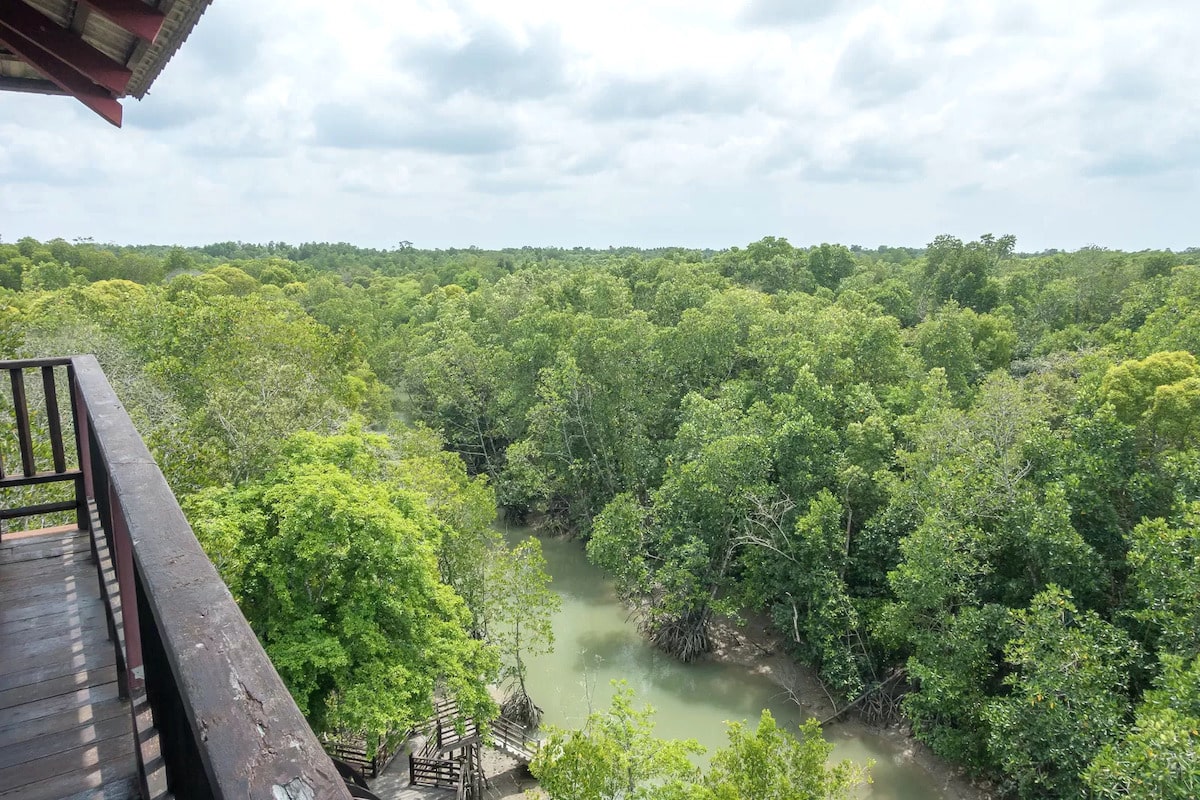 Kukup Island is an extraordinary destination for nature lovers! It is home to the world's most extensive mangrove forests, providing a unique habitat filled with endangered and rare species of plants and animals. Over here, you can enjoy various activities like guided tours to learn more about the incredible mangrove forests and their unique wildlife habitats.
You can also explore Kukup Island's many parks, fish farms and villages while boating around the island. If you're feeling adventurous, why not climb the Aery tower – it stands 30 meters tall and offers breathtaking aerial views of this island. Whatever you choose to do here, Kukup Island promises an unforgettable experience in one of nature's most beautiful places.
Now that you know some of the best islands in Johor for a great holiday, are you ready to pack your bags and head on over? Whether you're looking to relax on the beach, explore some marine life or trek through the jungle, there's an island here that will suit your needs. So start planning your holiday today – you deserve it!