Top 10 Resorts in Johor for a Great Holiday (2024)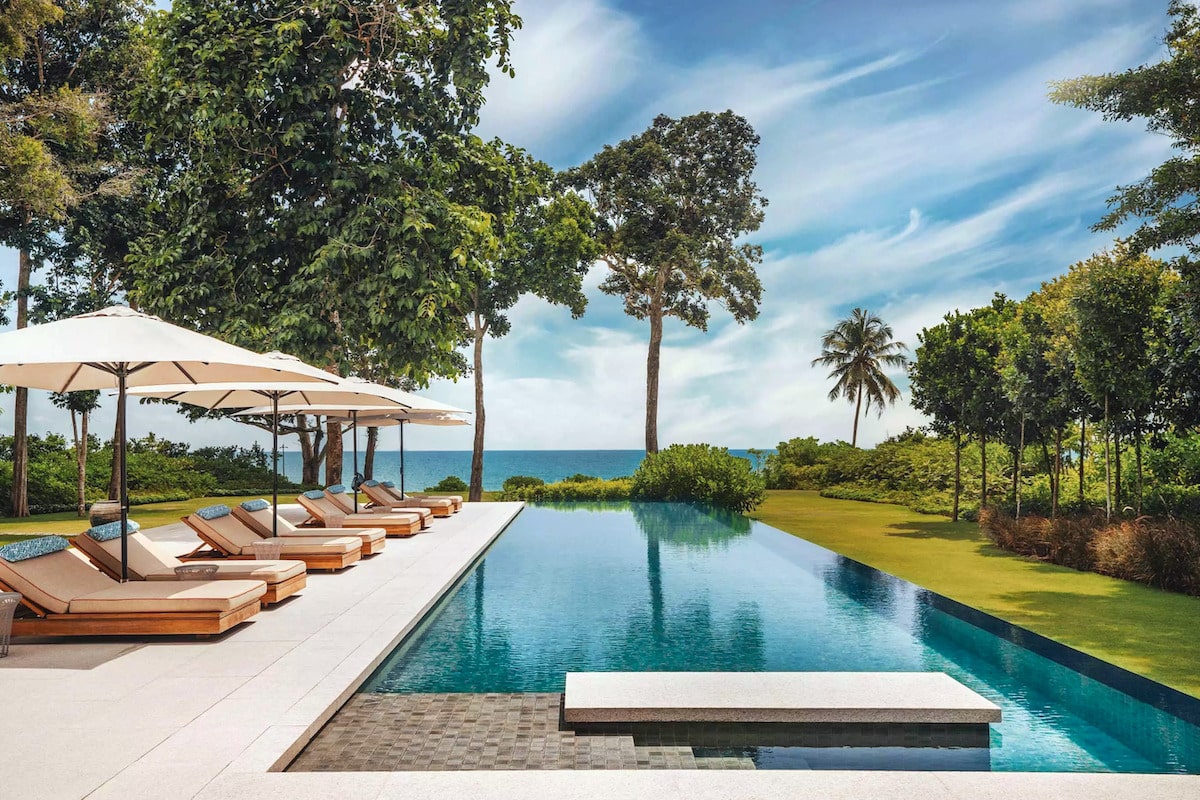 There are many resorts in Johor, but which is the best? Here is a list of some of the top resorts in Johor, based on our opinion. Whether you're looking for a family-friendly resort or something more luxurious, we have you covered.
1. One&Only Desaru Coast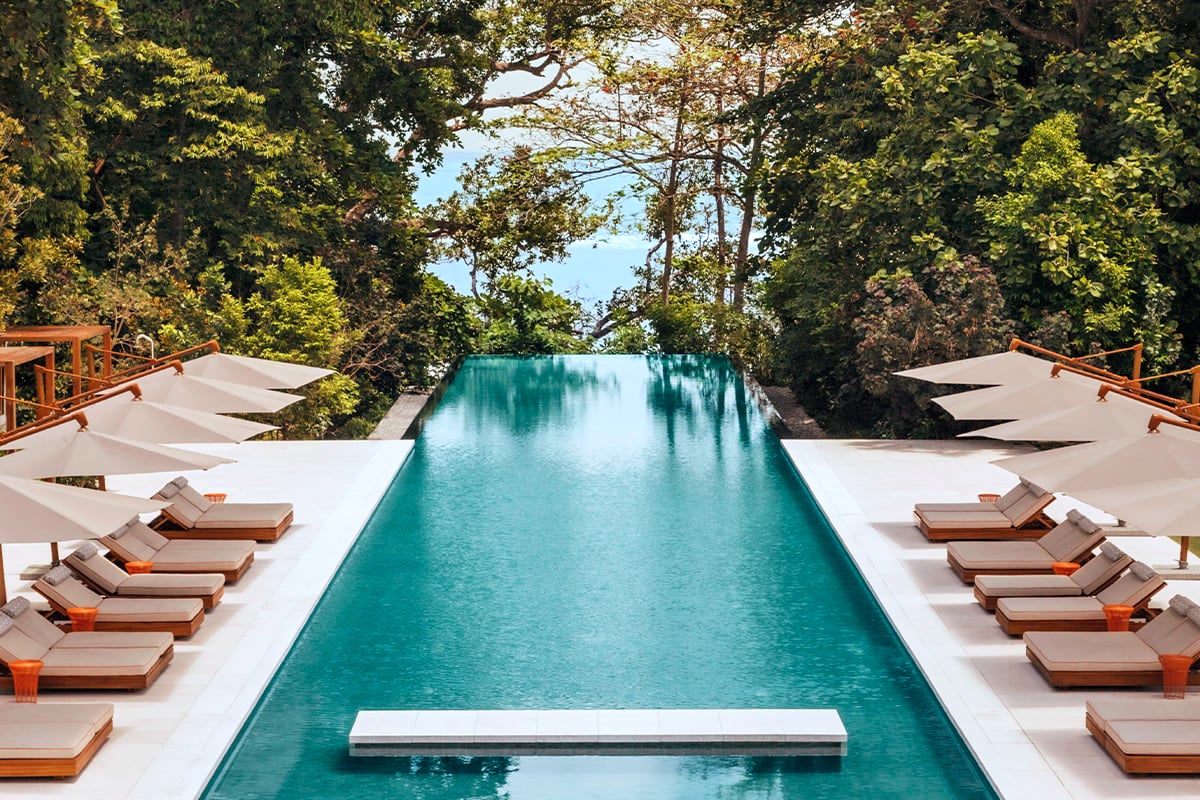 One&Only Desaru Coast is one of the best resorts in Johor for a tropical getaway offering stunning views of lush rainforests, sandy beaches and the South China Sea. From the 50-metre infinity pool to the white sands of Desaru Beach, there are plenty of ways to relax and soak up the sun. If you're looking for adventure, One&Only Desaru Coast has a great selection of watersports activities. And when it's time for some pampering, you can head to the resort's Chenot Spa for an indulgent massage or facial treatment.
Persiaran Damai, Desaru Coast Bandar Penawar, 90, 81930, Johor
2. The Westin Desaru Coast Resort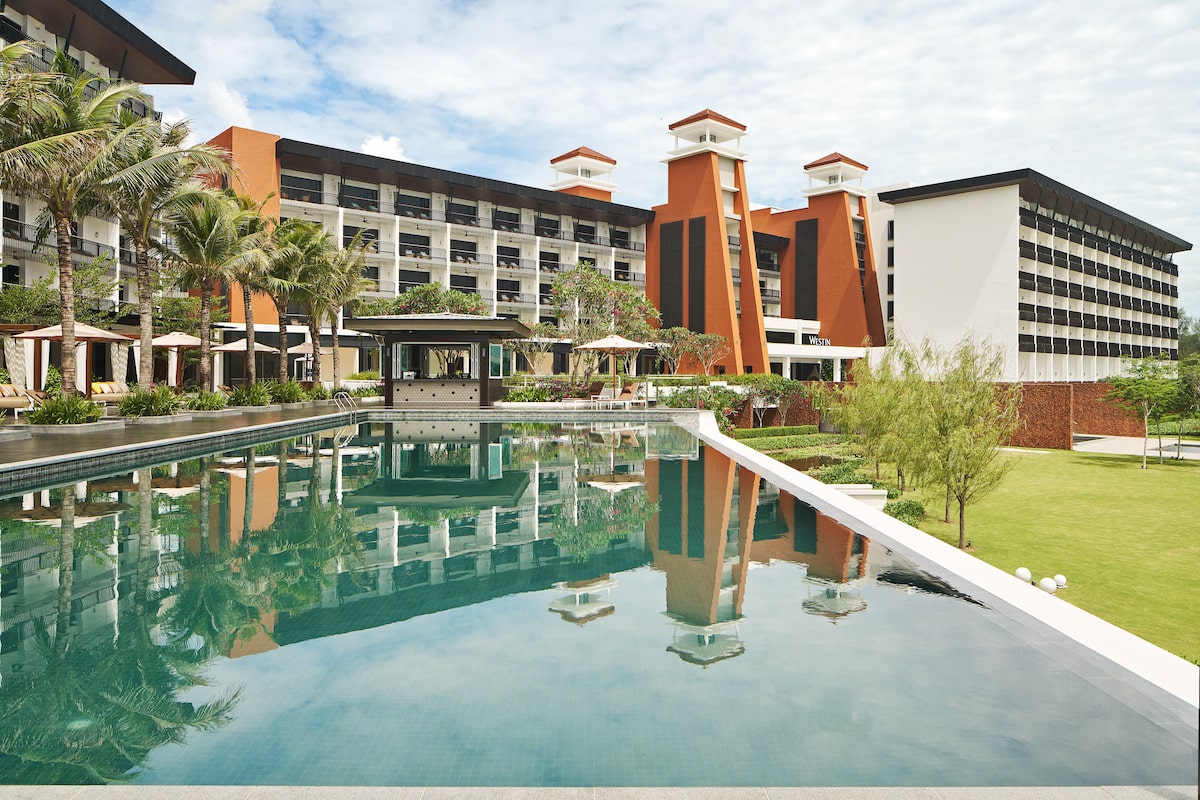 Westin Desaru Coast Resort is the perfect resort in Johor for your next getaway. From the beautiful beaches to the sparkling South China Sea, you'll be surrounded by stunning views and embraced by warm sunshine. Enjoy a relaxing day on the beach or explore the many resort amenities, including innovative restaurants, creative cocktail bars and luxurious pampering services. Whether you're looking for an idyllic escape or want to soak up some sun, Westin Desaru Coast Resort is sure to provide an unforgettable experience!
Desaru Coast, Jln Pantai 3, 81930 Bandar Penawar, Johor
3. Lotus Seaview Beach Resort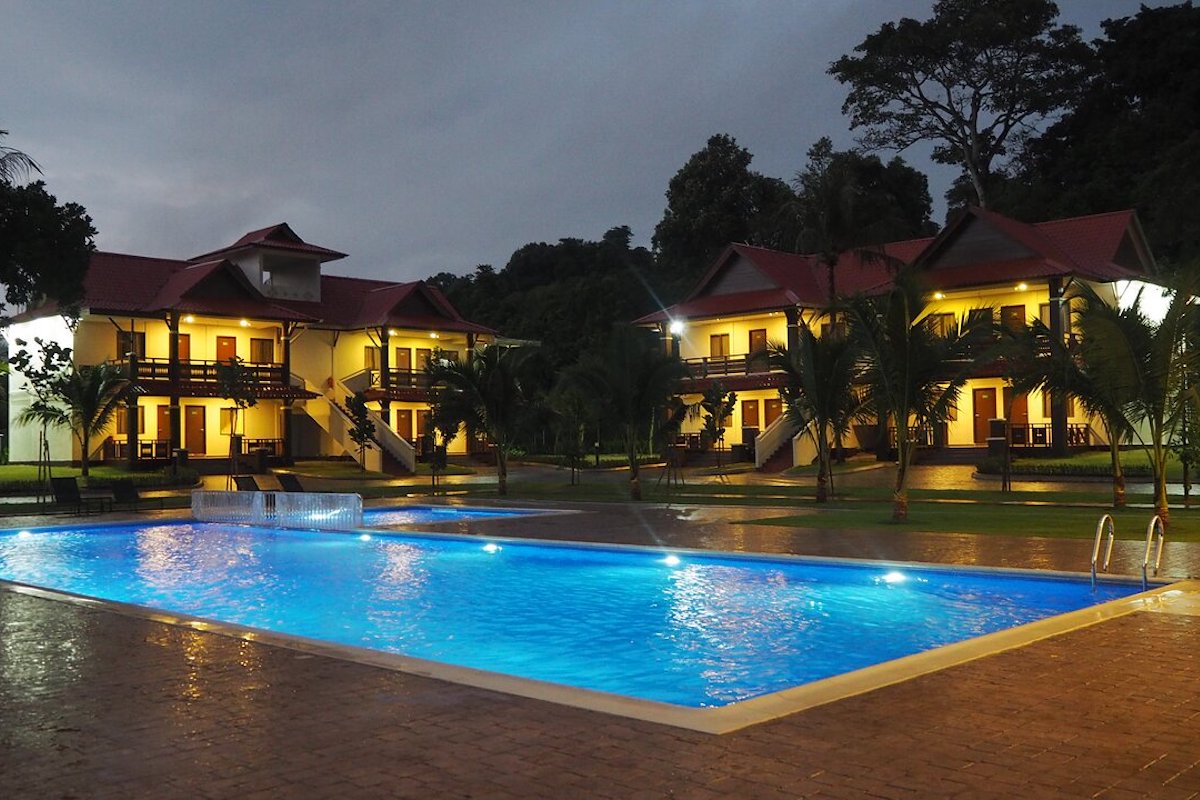 Lotus Seaview Beach Resort is one of the perfect resorts in Johor to escape it all! Lotus Seaview Beach Resort promises an unforgettable staycation experience with its luxurious villas, stunning sea views, and lush gardens. Unwind with a swim in the resort's saltwater pool or work out at its well-equipped gym. Complete your staycation experience by heading to its 1881 Seafood Restaurant for some delicious local and international dishes.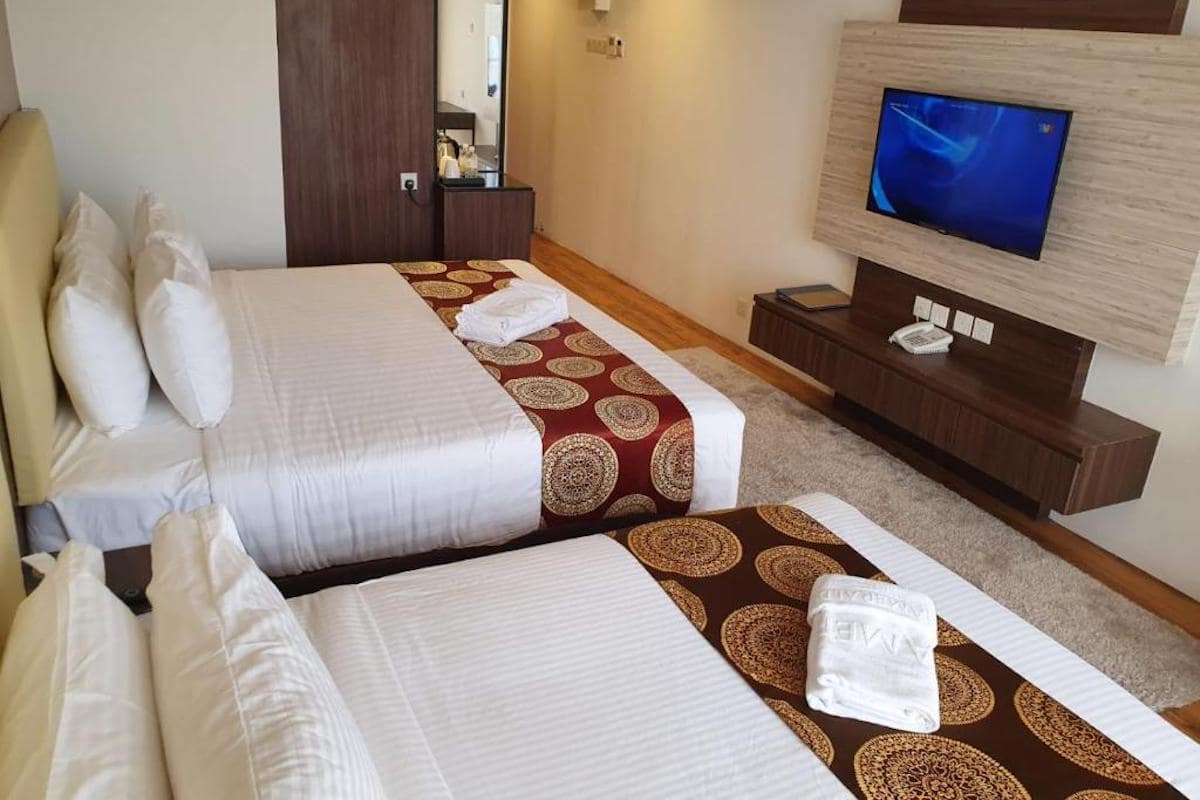 Lot 1272, Tanjung Punggai, Sungai Renggit, 81620 Pengerang, Johor
4. Amansari Residence Resort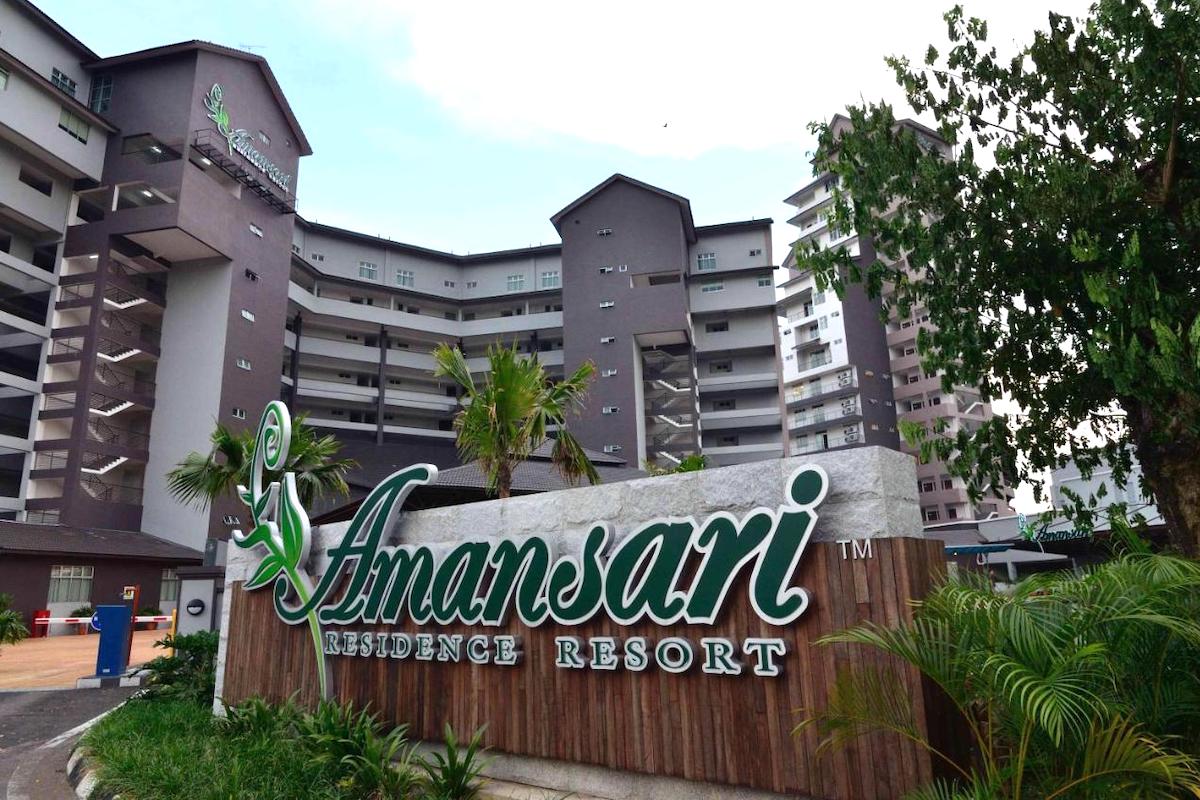 Amansari Residence Resort, located in the vibrant city of Bandar Seri Alam, is the perfect place for your next business event or vacation. It offers short- and long-term accommodations with all the amenities needed to make your stay comfortable and enjoyable. For more significant events, the resort boasts two convention halls – the Grand Ballroom with high ceilings, able to accommodate up to 1,100 guests in theatre style, and four meeting rooms fully equipped for any occasion.
After a successful day of work or sightseeing around town, you can check out the resort's leisure activities. You can dip in the indoor pool or head to their sauna and gymnasium. Sports enthusiasts can also take advantage of Amansari Residence Resort's squash and tennis courts.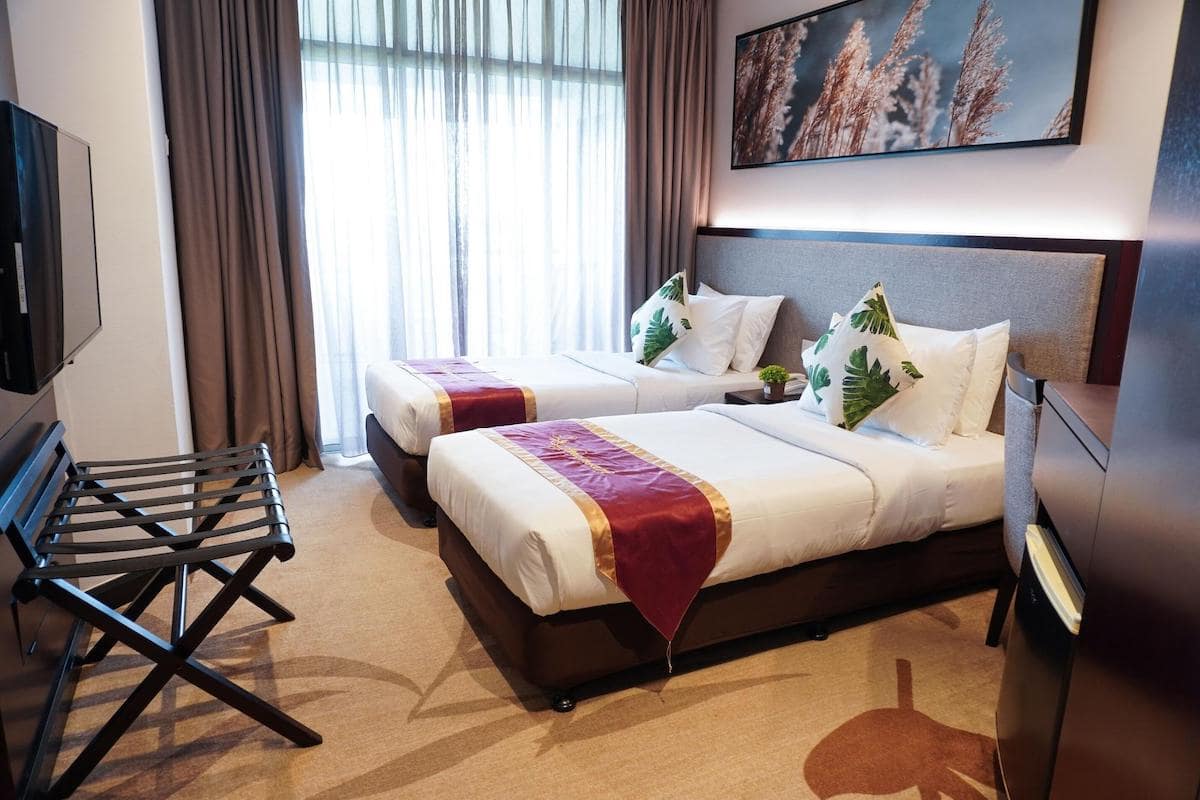 Persiaran Seri Alam, Bandar Baru Seri Alam, 81750 Masai, Johor
5. Savanna Hill Resort
Savanna Hill Resort is the perfect resort in Johor to get away from it all and enjoy an unforgettable retreat experience. Whether you are looking for a cosy weekend getaway or a luxurious escape from everyday life, the resort will genuinely allow you to disconnect and unwind. With its strategic location in Sungai Tiram, Savanna Hill Resort is just 27km from Johor Bahru and offers a unique European-style environment that will delight both young and old alike.
With birds chirping and leaves rustling in the morning, Savanna Hill Resort brings Mother Nature's beauty to your doorstep.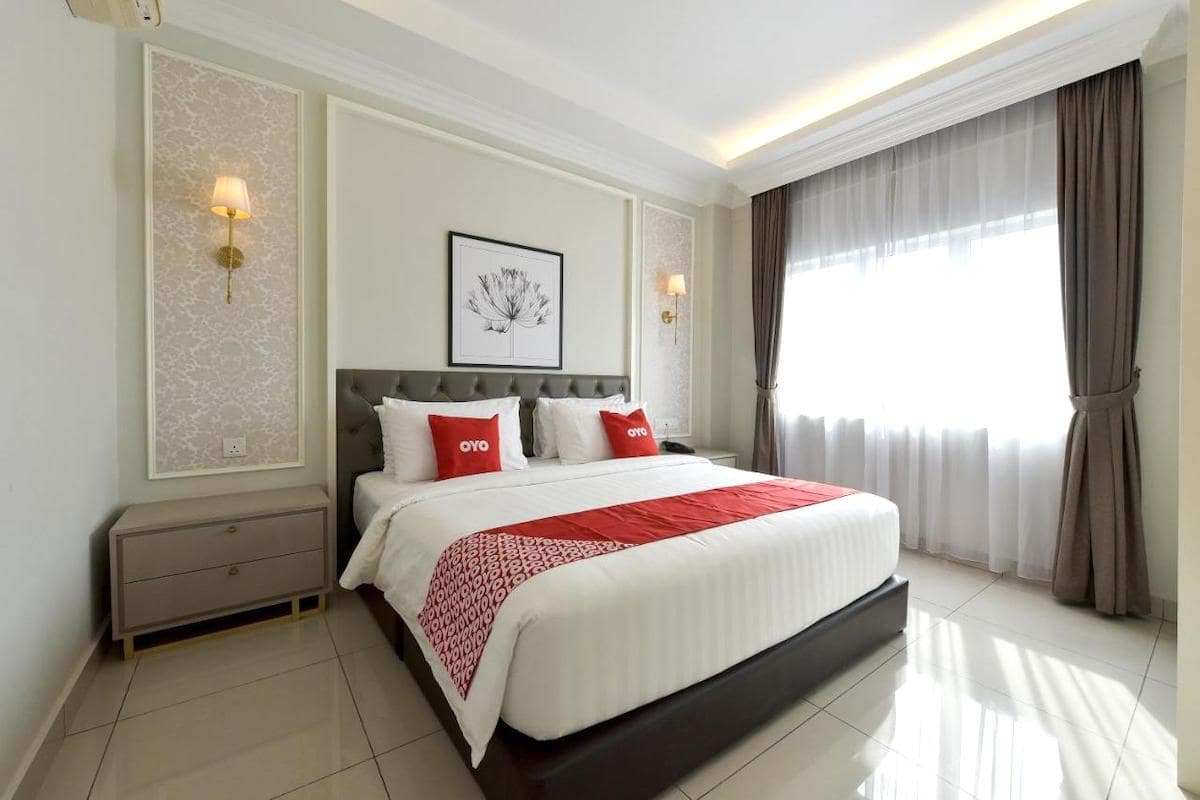 1516, Jalan Nasiman, Batu 18, Kampung Sungai Tiram, 81800 Ulu Tiram, Johor
6. Pulai Springs Resort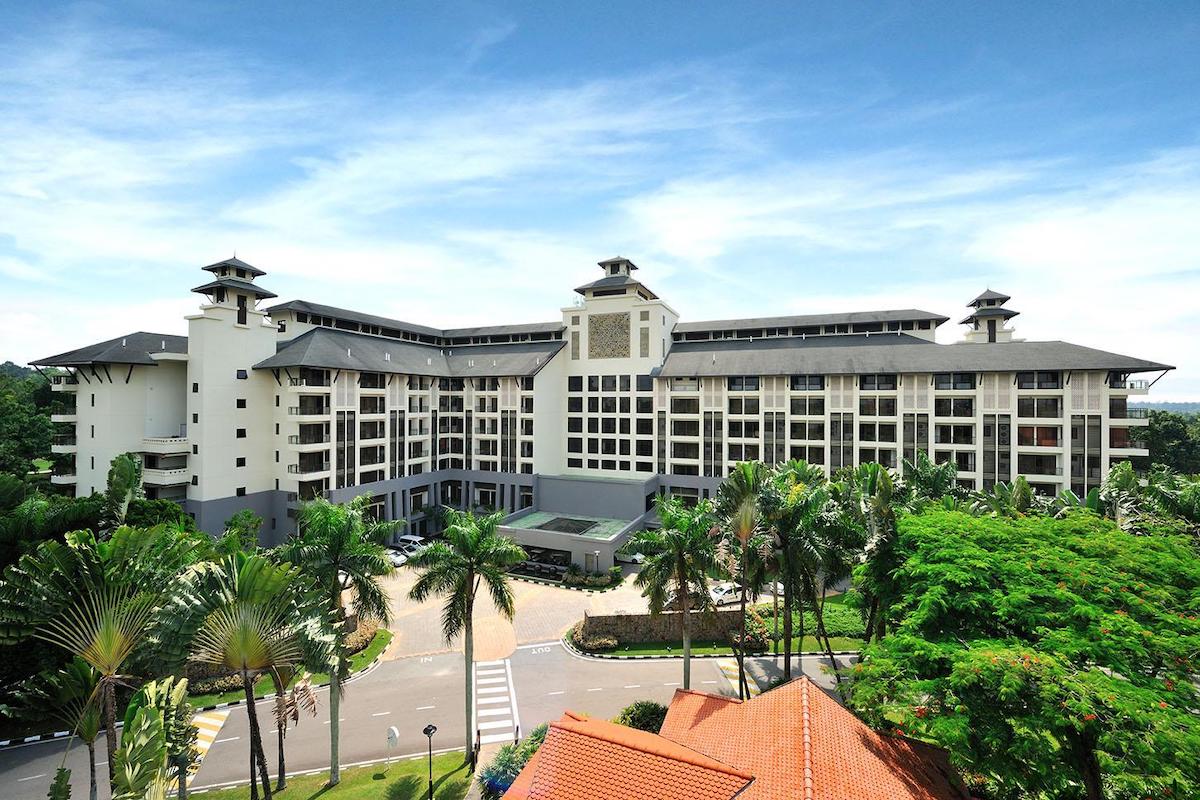 Pulai Springs Resort is the another great resort in Johor nestled at the foothills of Mount Pulai. You can enjoy your day in this paradise with its top-notch facilities, including a fully equipped gymnasium and an incredible swimming pool, as well as sports and recreational activities that will surely keep you entertained. When hungry, you can dine in style at the multi-award-winning Qing Palace Chinese Restaurant or grab a quick bite at the delightful Cinta Terrace.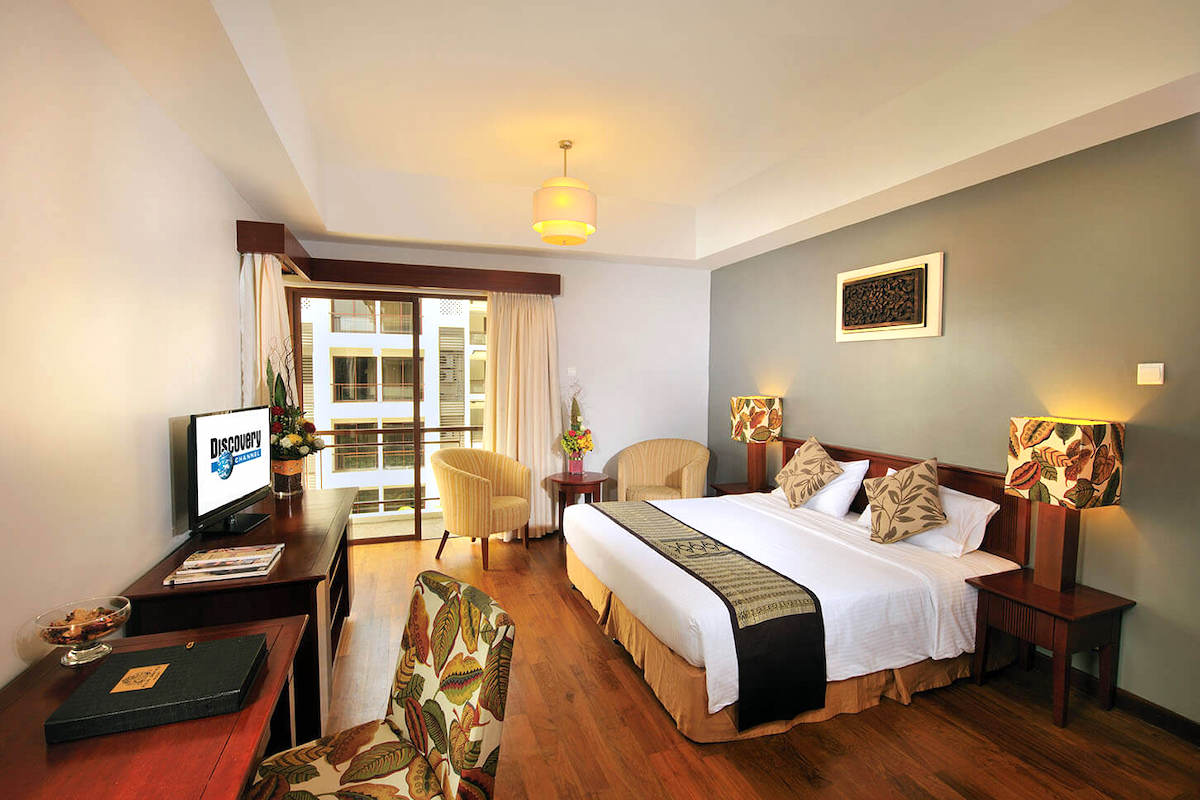 20km, Jalan Pontian Lama, 81110 Johor Bahru, Johor
7. Sebana Cove Resort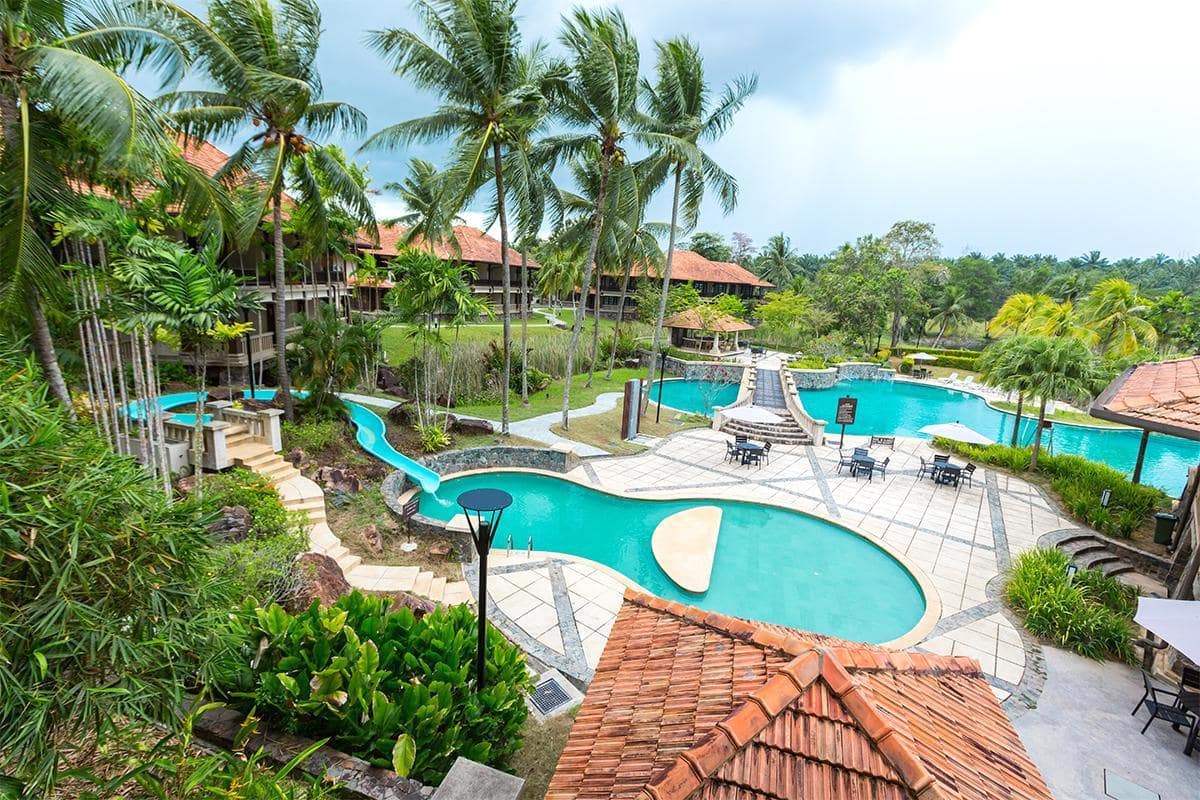 Sebana Cove Resort is the ultimate destination for a luxurious getaway with its private marina, 18-hole golf course and 1,200 acres of lush greenery. You can relax in the comfortable hotel rooms that are carefully placed to offer expansive views of lily ponds or marina basins that will take your breath away. And during your stay here, you can also take a stroll on one of the many landscaped footpaths or challenge yourself on the carefully designed golf course that preserves much of the natural terrain to enjoy an unparalleled game of golf.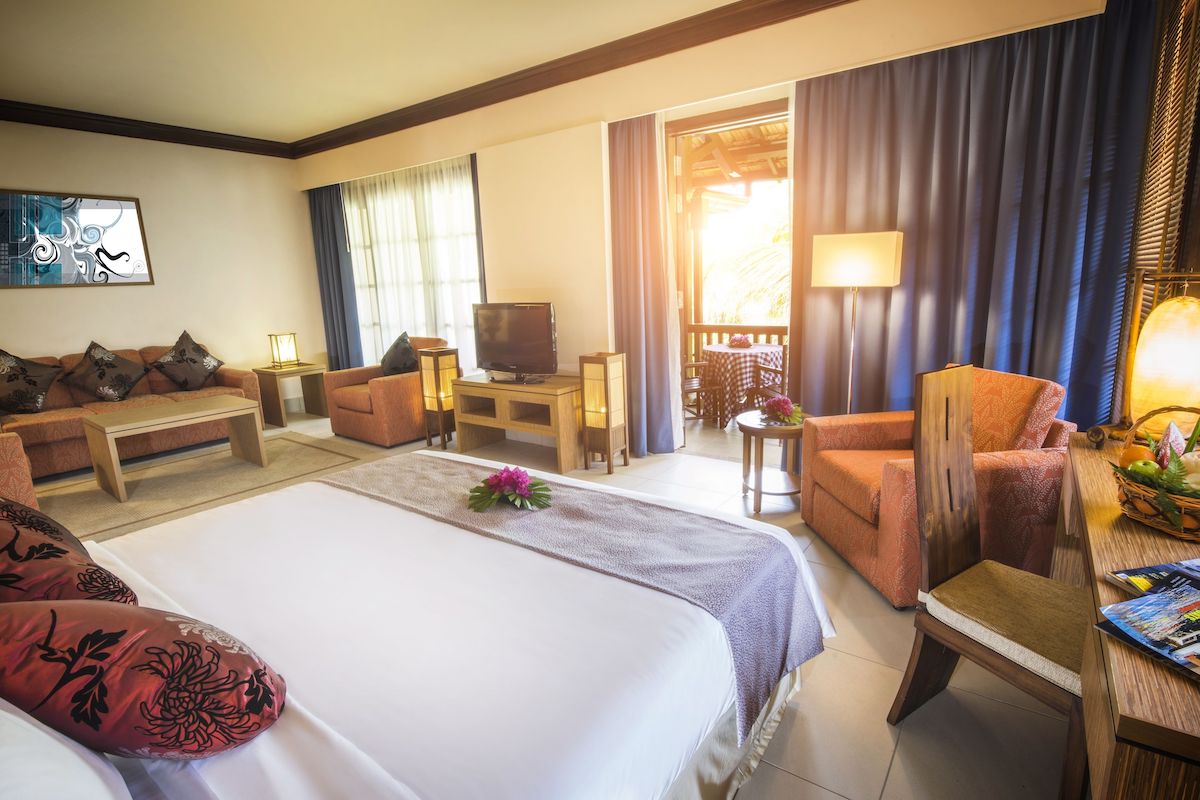 Lot PTD 2940/2941, Mukim, 81600 Pengerang, Johor
8. Lotus Desaru Beach Resort & Spa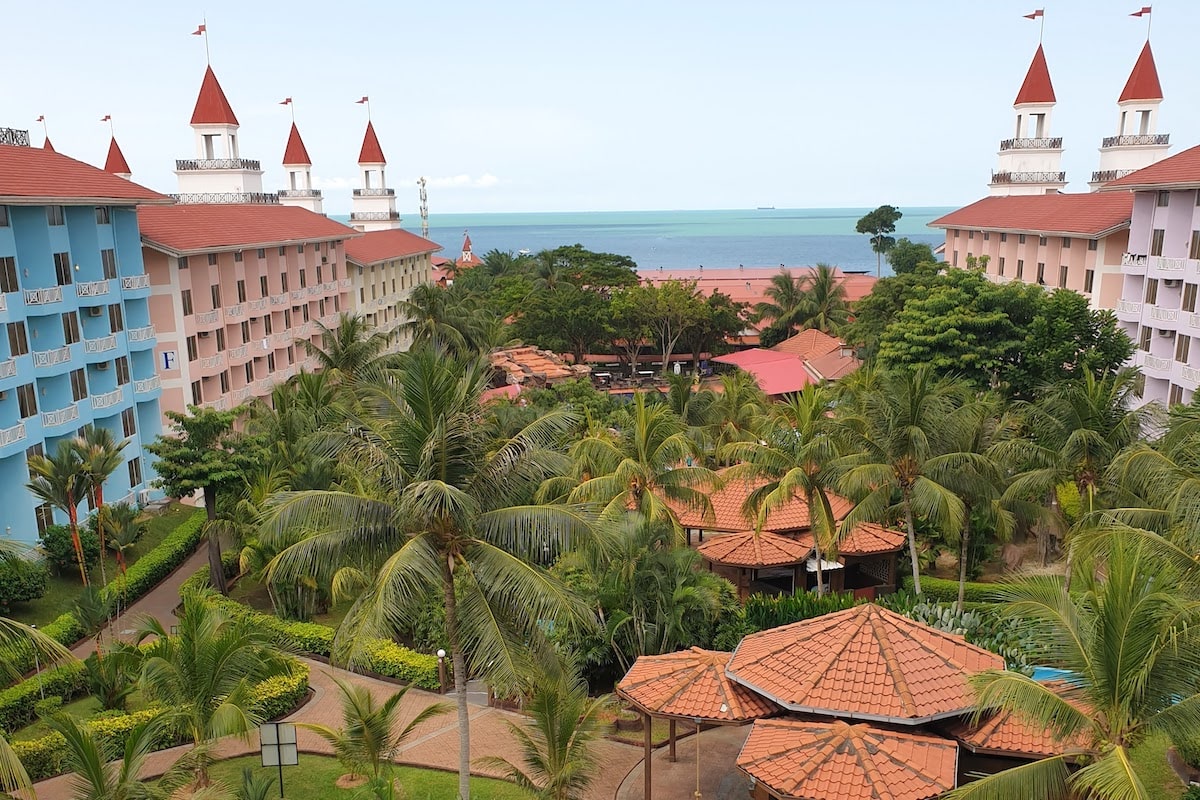 Lotus Desaru Beach Resort & Spa is an idyllic escape for anyone looking to get away and relax by the beach. As soon as you enter the resort, you'll be captivated by the lush greenery and an antique fire brigade car from 1930 that adds a touch of nostalgia to your holiday. And when you stroll through the resort grounds, you'll discover an avian sanctuary filled with beautiful peacocks, parrots, ducks and more.
And don't forget to admire the natural palm trees in the middle lane of the resort that are lit up at night with excellent drop-light colours!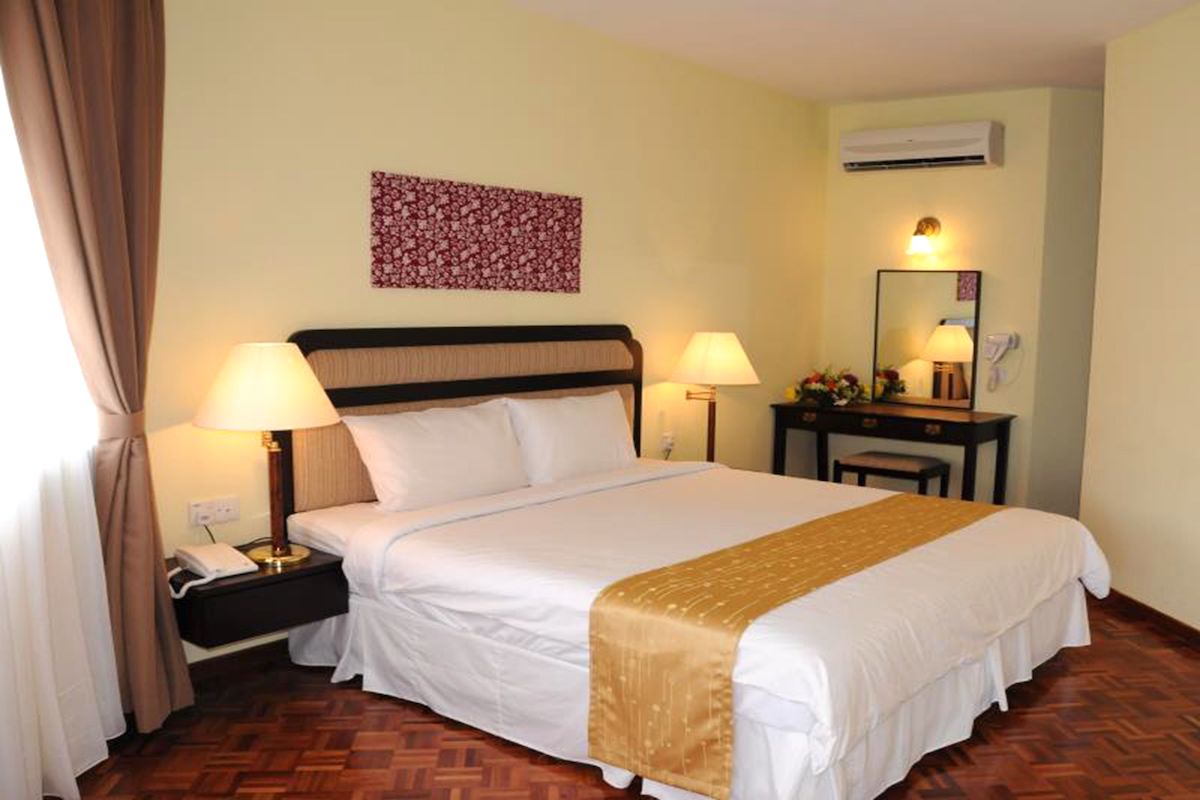 Lot 1854, Jalan Desaru, 81930 Bandar Penawar, Johor
9. Le Grandeur Palm Resort Johor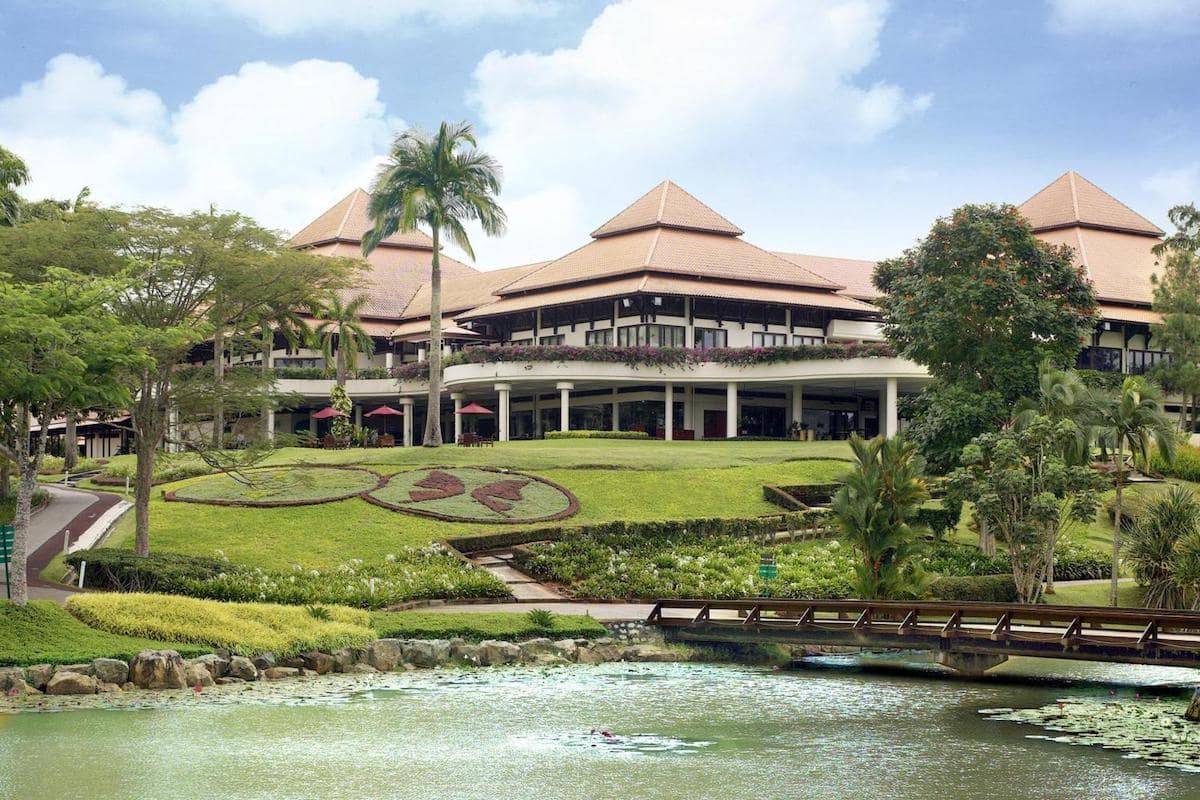 Le Grandeur Palm Resort Johor is the perfect destination for anyone looking to escape into an oasis of leisure and relaxation. Its 800 acres of lush rolling hills, golf course, resort hotel, and dedicated centre for sports, leisure, and recreation offer a unique and unforgettable experience. To top it all off, the resort's convenient access to points of interest and entertainment ensures you can enjoy all kinds of activities at your own pace.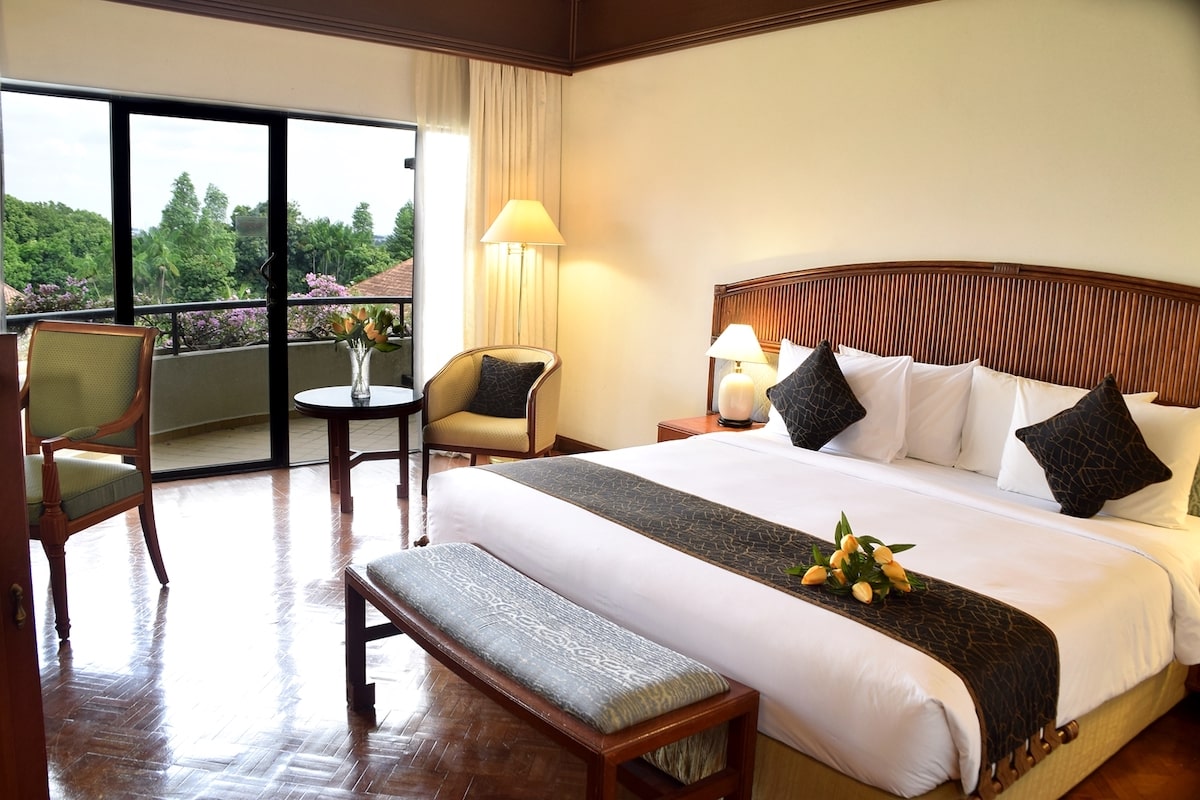 Jalan Persiaran Golf, Off Jalan Jumbo, 81250 Senai, Johor
10. Lakeview Terrace Resort Pengerang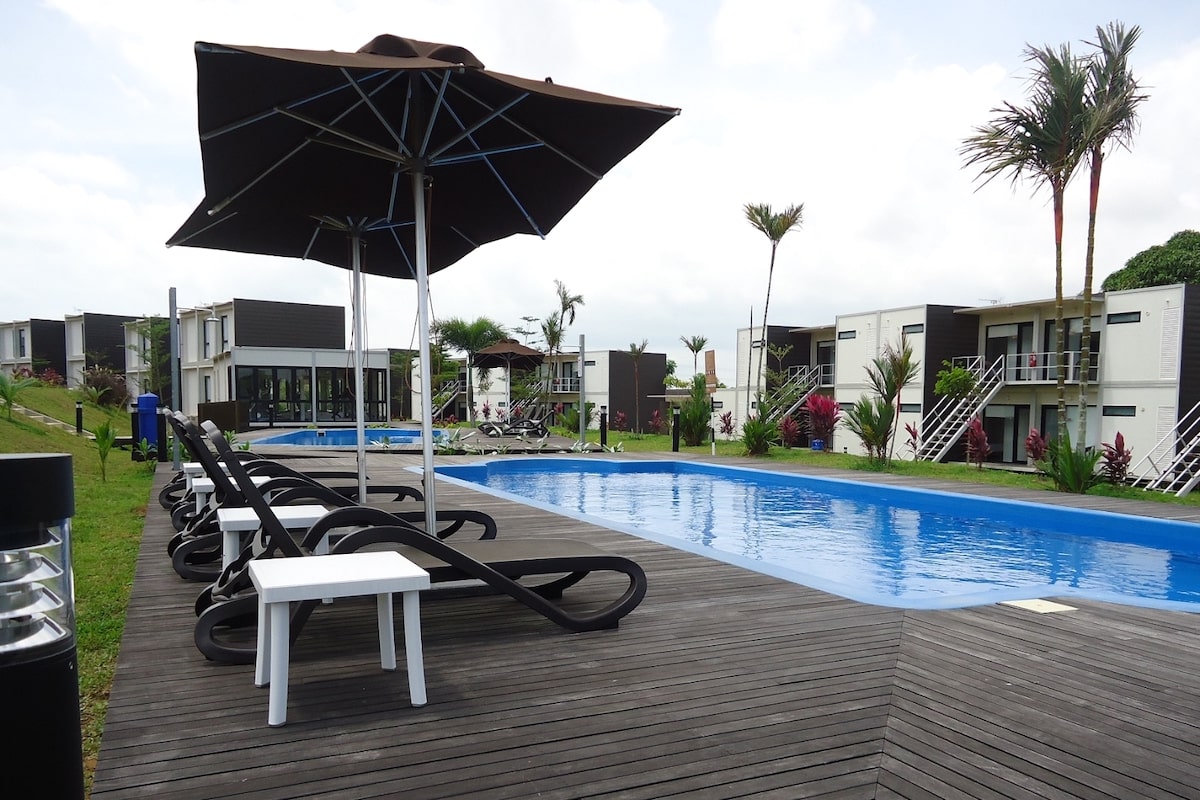 Lakeview Terrace Resort is another one of the remarkable resorts in Johor for an unforgettable getaway. Nestled in 10 acres of stunning foliage and overlooking a beautiful lake, the resort features 372 unique cabin-style rooms designed to offer maximum comfort. With its convenient location at the junction between the Desaru – Sg Rengit trunk road and the new access road to RAPID Pengerang, Lakeview Terrace Resort provides both accessibility and privacy.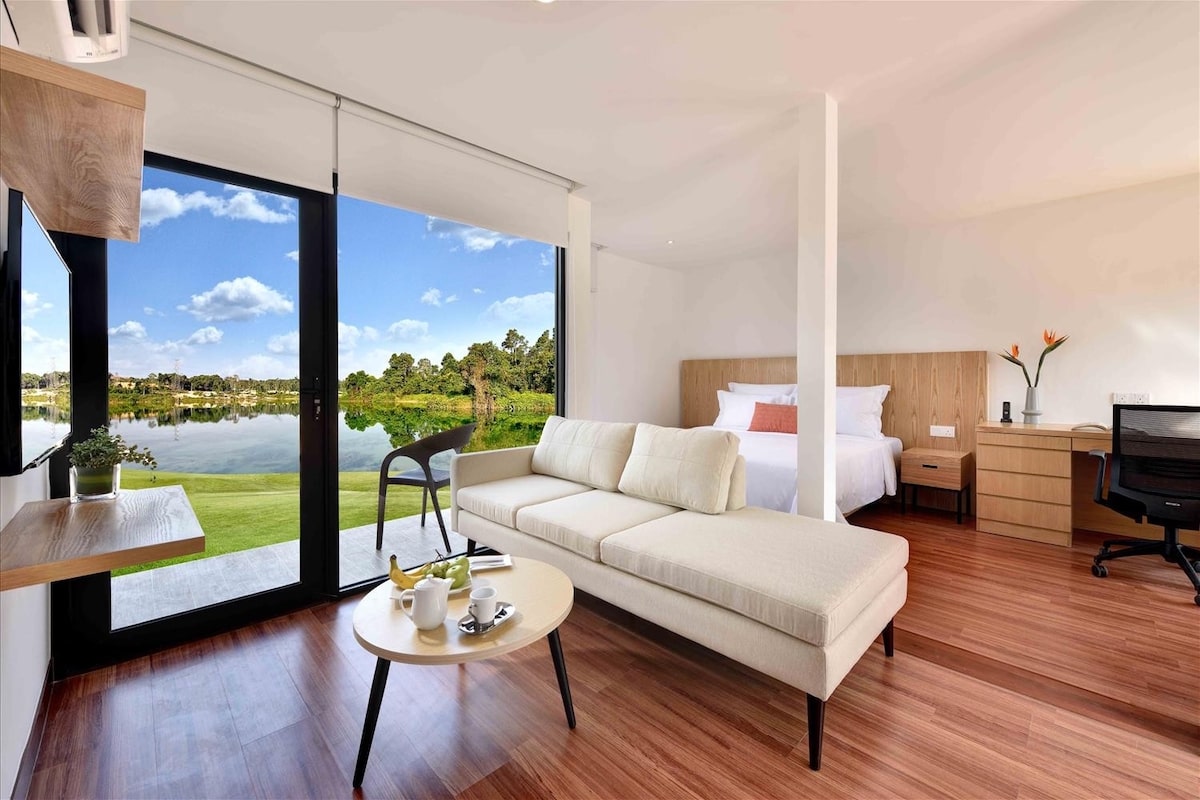 PTD 5025, Jalan Kota Tinggi, 81620 Pengerang, Johor, Malaysia
So there you have it, some of the best resorts in Johor that you can find. From stunning spas to golf courses and five-star restaurants, there's something for everyone at these incredible resorts.