Top 7 Beaches in Kelantan for a Weekend Getaway (2024)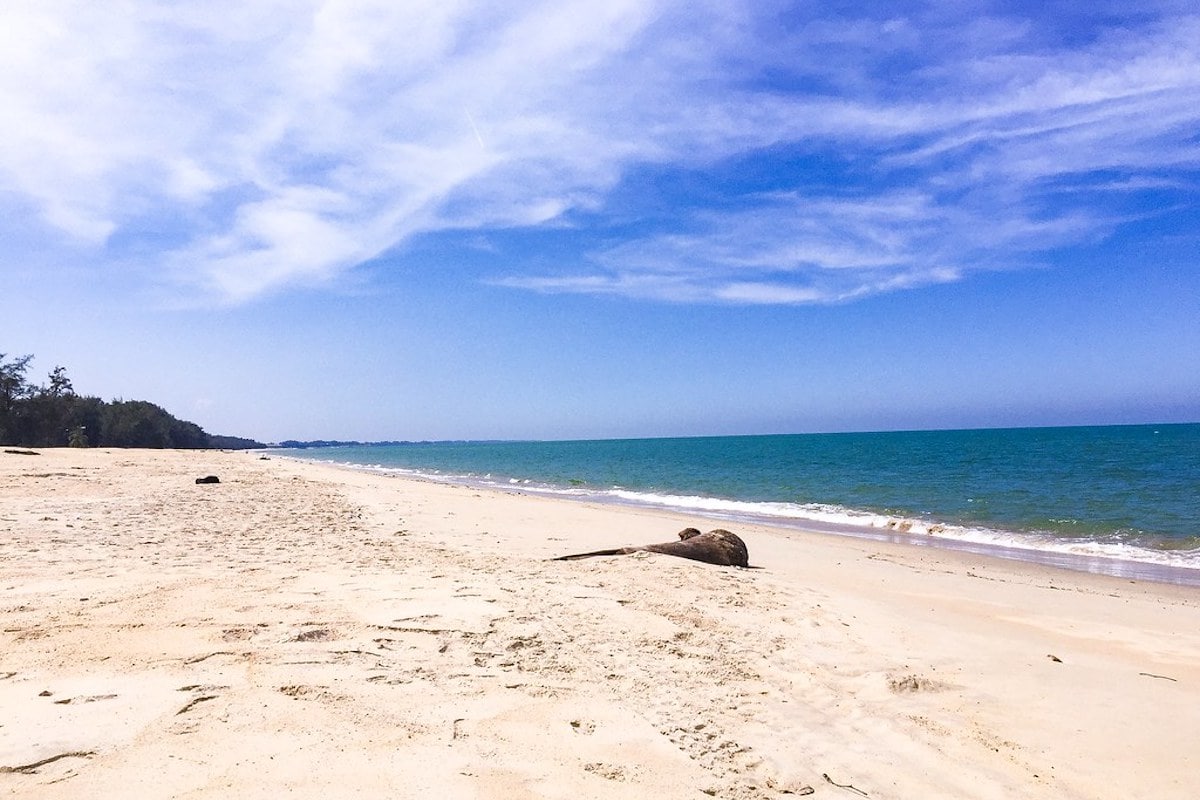 If you're looking for a relaxing beach getaway, check out our list of some of the top beaches in Kelantan. Although it may not have as many beaches as other east coast states, such as Terengganu and Pahang, Kelantan still offers its fair share of peaceful beauty. From secluded coves to long stretches of white sand, there's something for everyone in this state.
1. Irama Beach (Pantai Irama)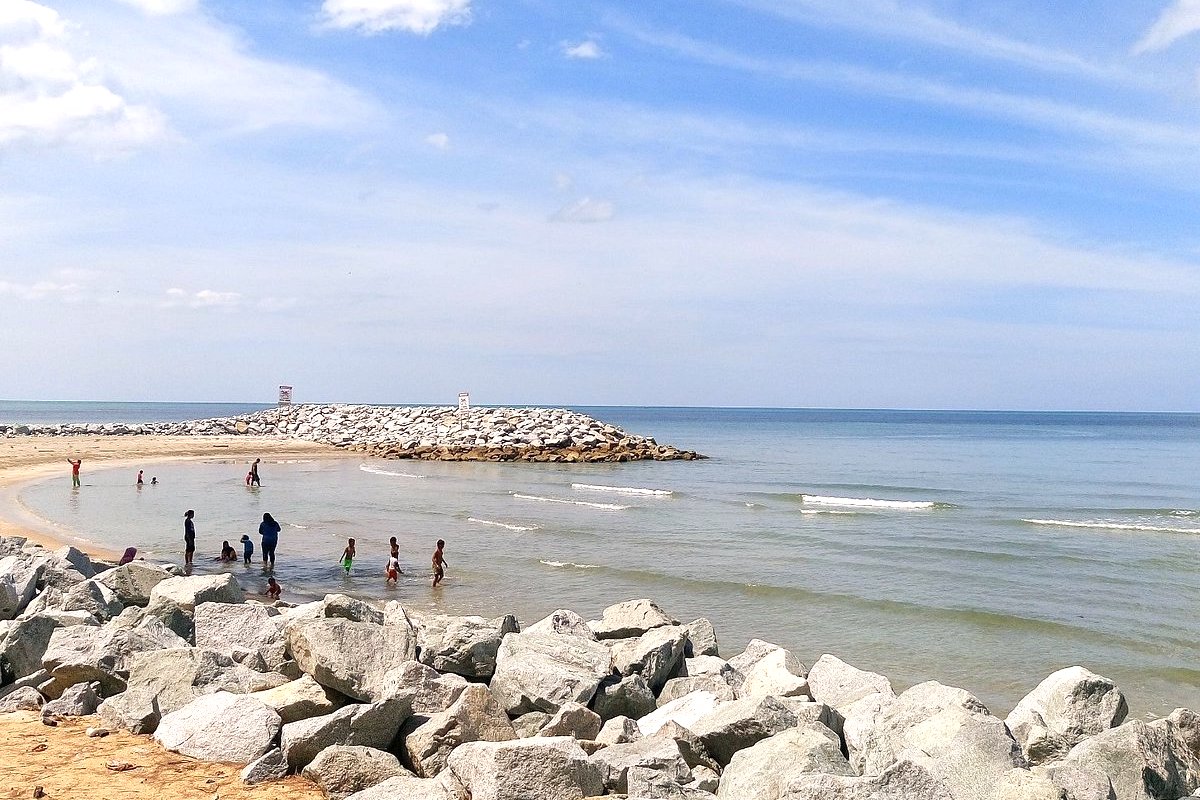 Irama Beach, also known as Melody Beach, is one of the best beaches in Kelantan for a weekend getaway to escape the hustle and bustle of city life. Its crystal clear blue waters will make you feel like you're in paradise. Located just 20km away from the city centre, Irama Beach is easily accessible within 30 minutes when driving.
When you arrive at Irama Beach, you will notice that there's much to do here. From banana boating to ATV riding, Irama Beach has it all. Horse carriage rides offer a romantic way to explore the beach while enjoying its stunning beauty. This beach also provides a complete infrastructure, making it an ideal spot for concerts and events.
2. Bisikan Bayu Beach (Pantai Bisikan Bayu)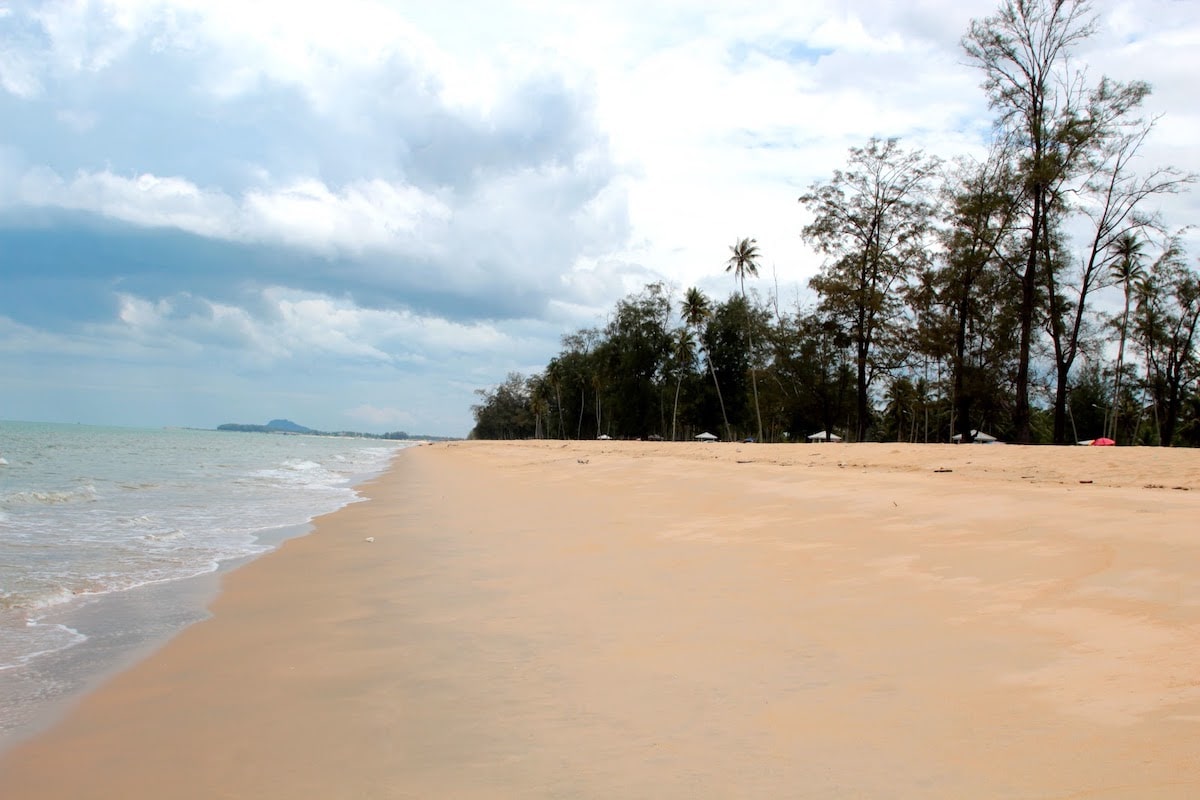 Bisikan Bayu Beach, or the Whispering Breeze Beach in Kelantan, is the perfect spot for a peaceful, fun-filled picnic with your loved ones. Whether looking for a quiet getaway or an exciting day in the sun, Bisikan Bayu Beach has it all – lush pine trees, crystal clear waters, and gorgeous white sands. Explore the beach, enjoy swimming in its calm, shallow waters, or relax on the sand with a good book.
With plenty of public restrooms and playgrounds nearby, Bisikan Bayu Beach is sure to delight both young and old alike.
3. Melawi Beach (Pantai Melawi)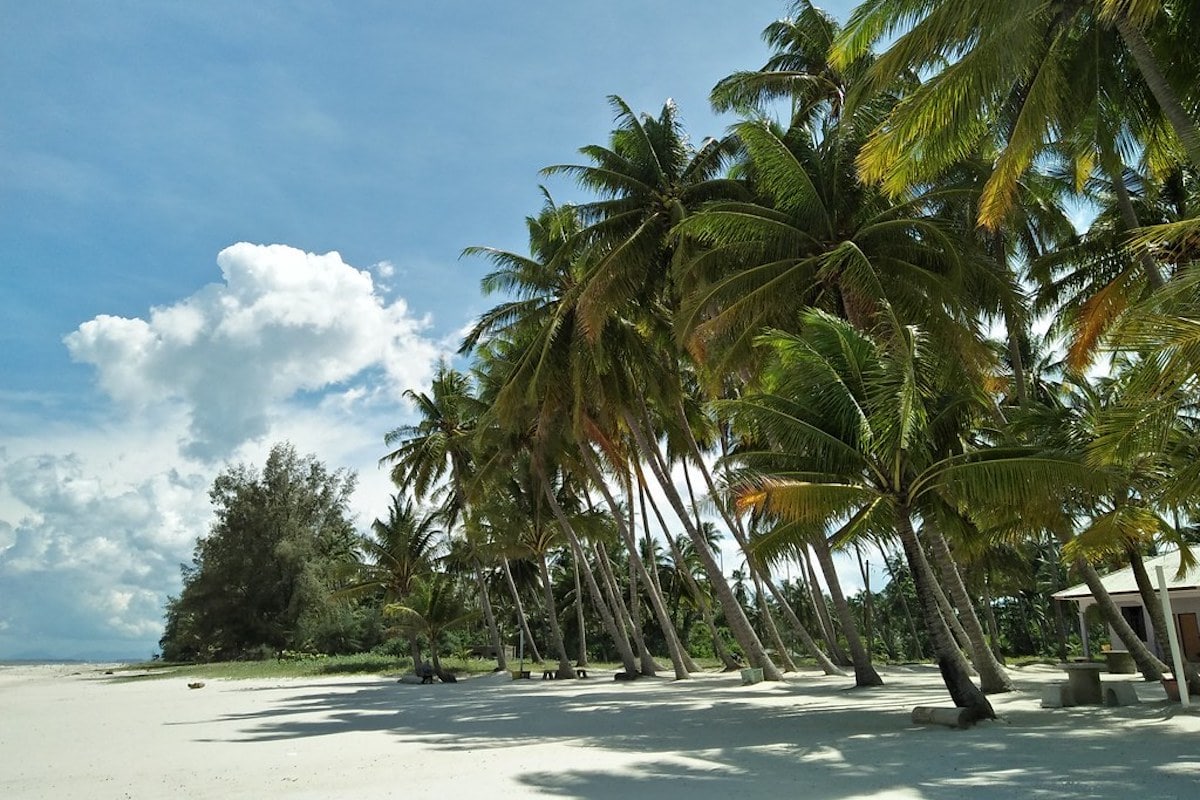 Melawi Beach is an absolute gem in Kelantan that you don't want to miss out on! Located in Tok Bali, Melawi Beach offers a stunning white sandy beach and remarkable panoramic views of the setting sun. With not many people visiting this spot, it's the ideal place to relax and enjoy some peace as you soak up the calming atmosphere and let yourself be charmed.
And if you're looking for a romantic stroll, Melawi Beach is just the ticket. Don't miss out on one of the best beaches in Kelantan and its breathtaking ocean views!
4. Cahaya Bulan Beach (Pantai Cahaya Bulan)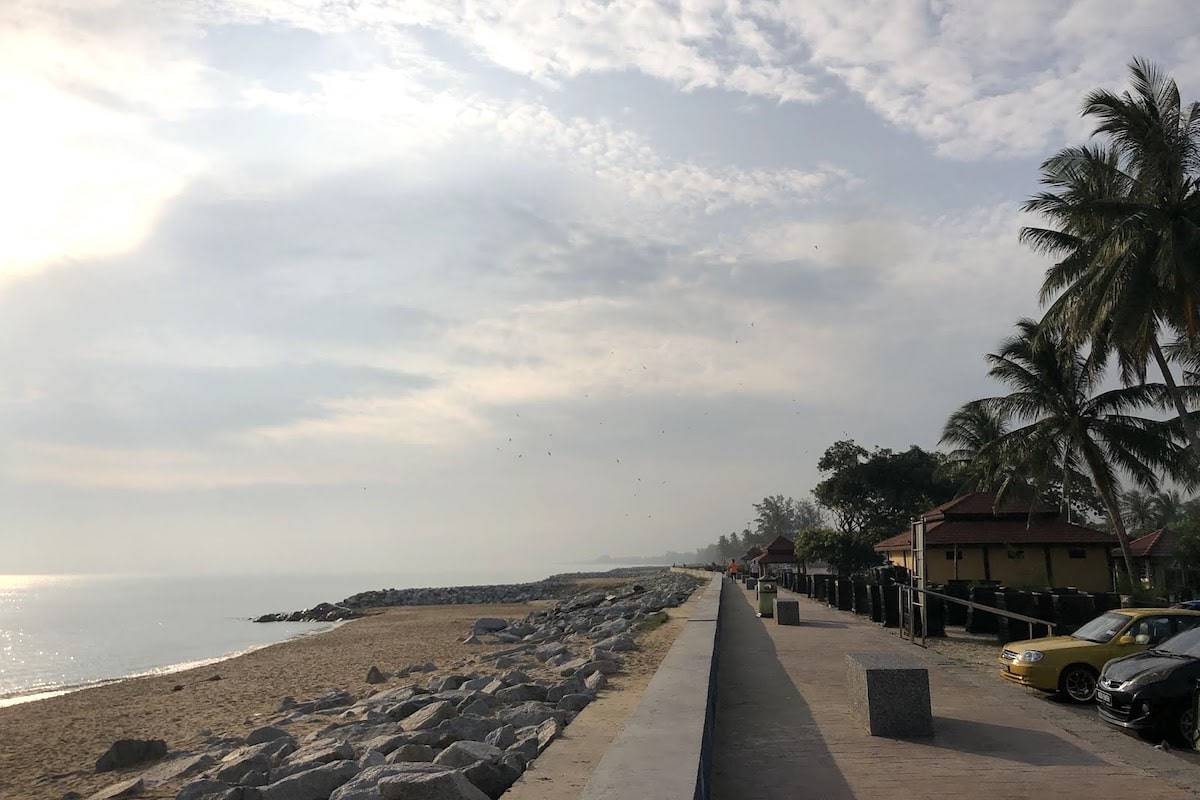 With its golden sand and crystal clear waters, Cahaya Bulan Beach is the perfect place for relaxation and exploration. While swimming here is not recommended due to strong currents, there are still endless activities you can engage in, from horse riding to kite flying. And if that isn't enough, there's plenty of delicious food available at nearby food stalls.
For added convenience, Cahaya Bulan Beach also offers excellent public facilities such as restrooms and showers for visitors.
5. Senok Beach (Pantai Senok)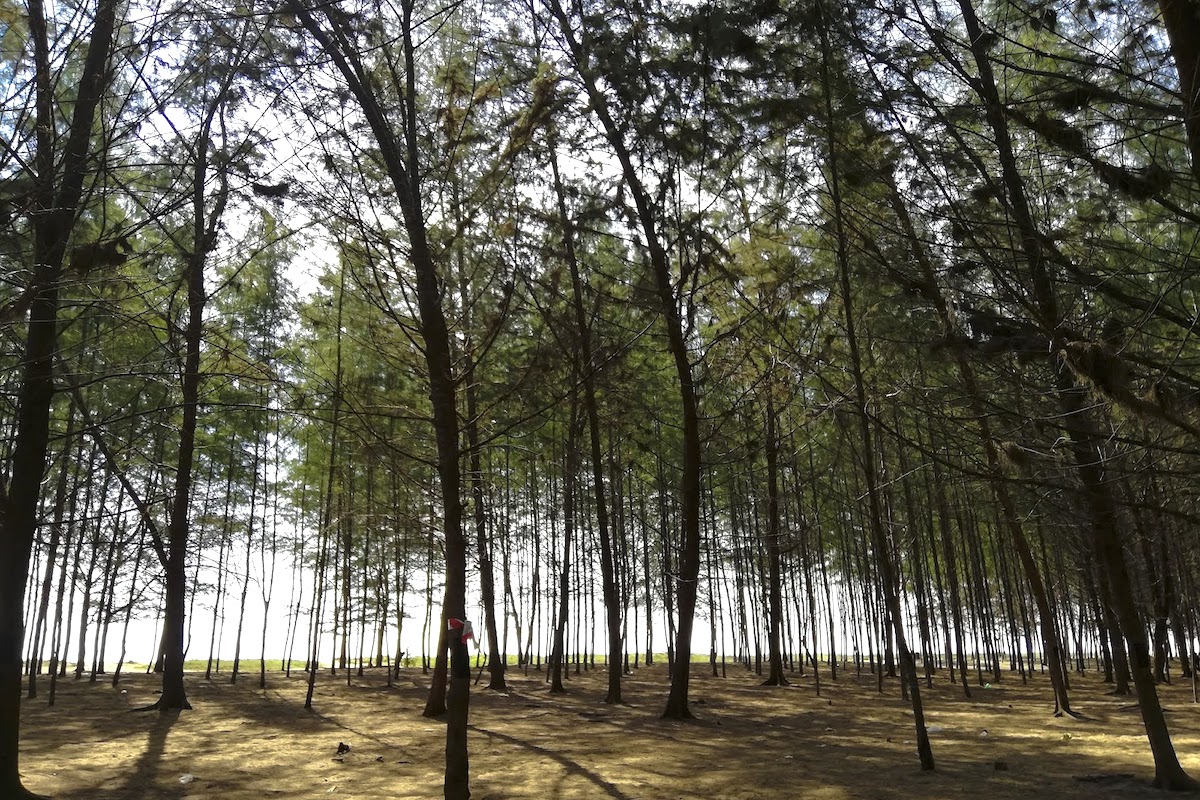 Senok Beach is one of the must-visit beaches in Kelantan for tourists and locals alike. Whether you're looking to celebrate a special occasion, take beautiful photos, or spend some quality time with family or friends, Senok Beach will not disappoint. After wandering along the beach and taking in the breathtaking views of the ocean and pine trees lined along the beach, be sure to make your way to Senok Beach Lighthouse for even more spectacular scenery.
You get to watch as fishermen return from their afternoon at sea and admire the romantic sunset.
6. Sri Tujuh Beach (Pantai Sri Tujuh)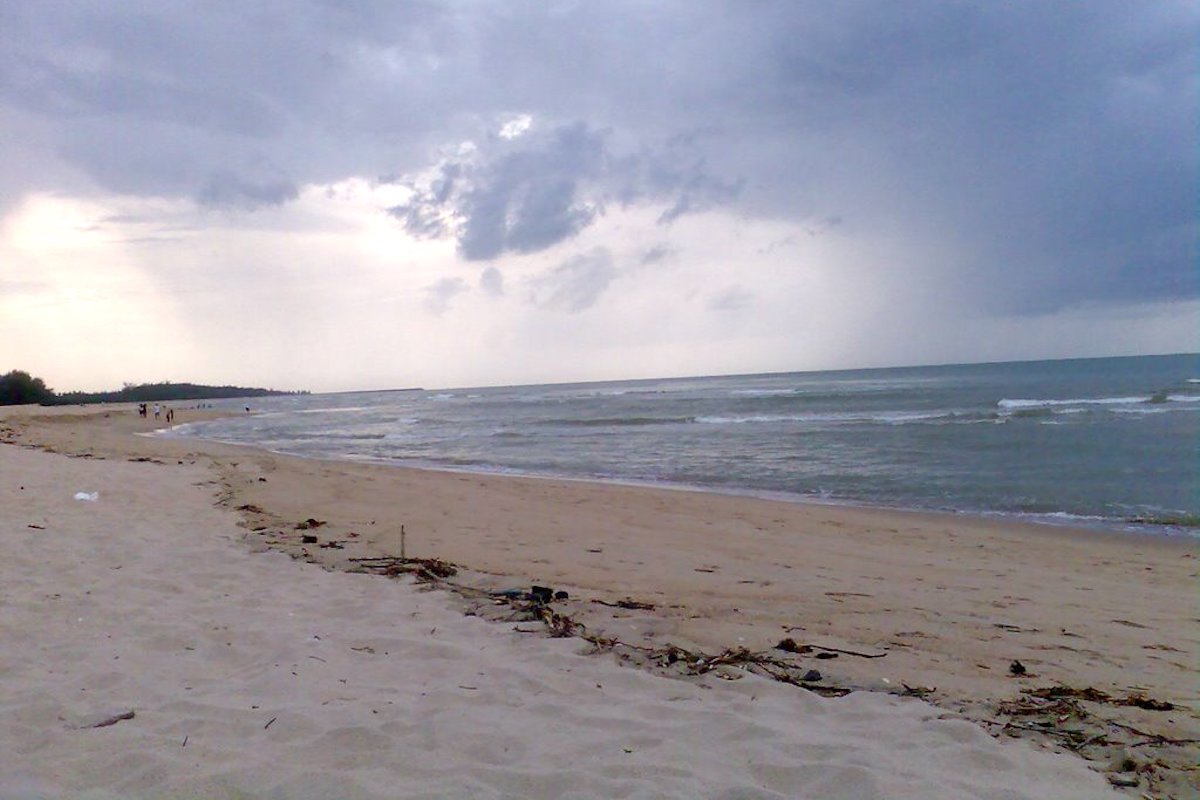 Sri Tujuh Beach is another one of the fantastic beaches in Kelantan, perfect for sun seekers and adventure lovers alike. Whether you're looking to relax on the beach or take a dip in the longest lagoon in Malaysia, Sri Tujuh Beach has something for everyone.
The beautiful sand invites long strolls and lazy days spent lounging in the sun. For those seeking adventure, you can rent the paddle boats available here. And when you need some refreshments, you can eat at one of the beach's famous grilled fish restaurants.
Don't forget to stop by Tengku Anis Gallery at the end of your journey, where you can take in traditional Malaysian architecture and learn more about fishing.
7. Geting Beach (Pantai Geting)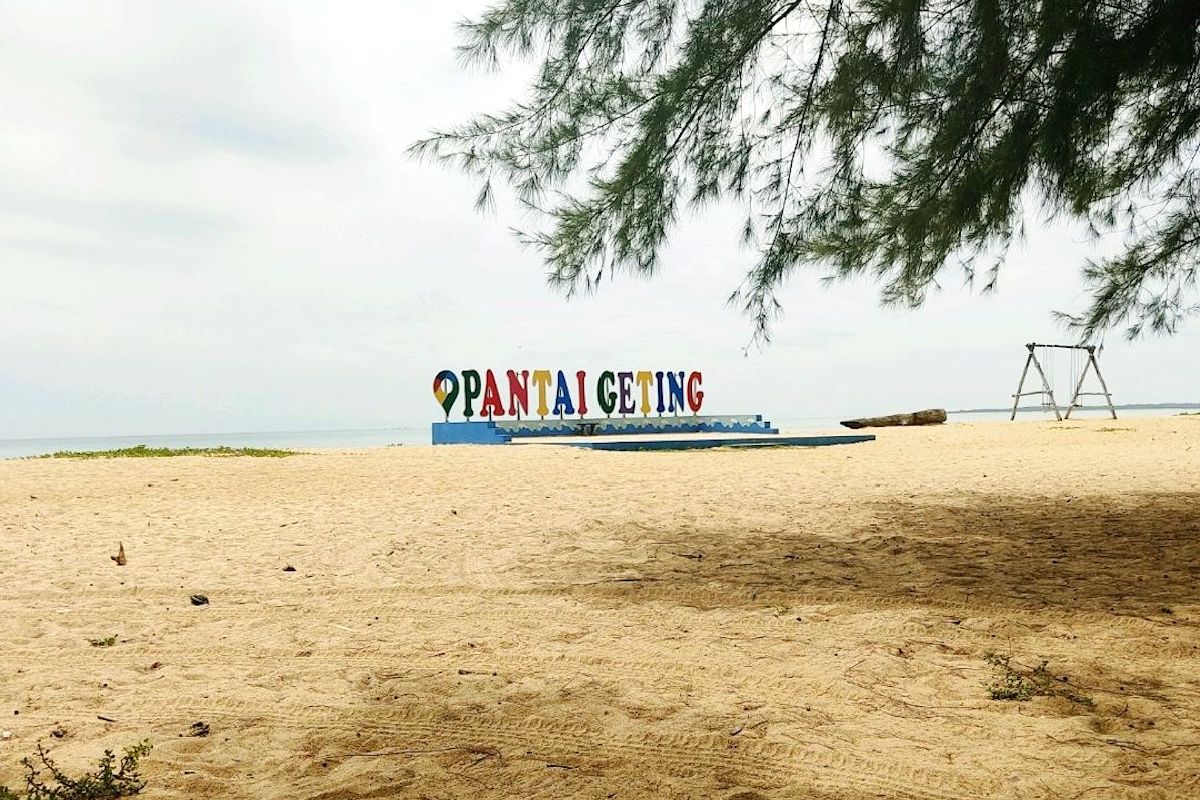 Geting Beach is another great beach in Kelantan to spend your day. Whether you're looking for a fun-filled family picnic or just an afternoon of relaxation, it has something for everyone. With its vast size, this beach boasts incredible activities like kite flying and water balloon fights.
While the strong waves and steep shoreline make it unsuitable for swimming here, thus taking a little of the fun away, you will be glad to know that the World Kite Festival is held here each year, and it's not hard to see why when you experience the sheer beauty of Geting Beach yourself.
Although Kelantan is not as developed as other states in Malaysia, it has its unique charm with plenty of activities and sights to offer tourists. If you're looking for an exciting and enriching weekend getaway, these beaches in Kelantan will rejuvenate you.