Top 10 Beaches in Penang for a Weekend Getaway (2024)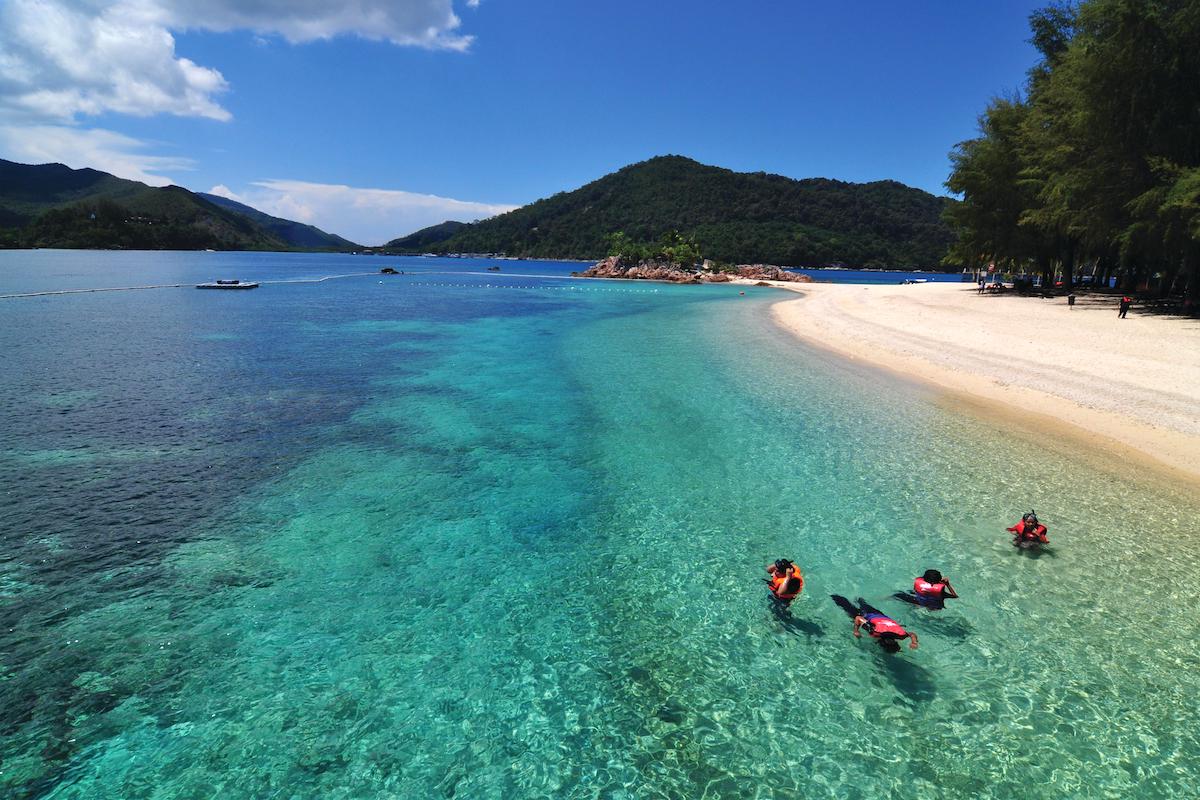 Penang is the place to be if you're in the mood for a quick beach getaway. With its long coastline and great beaches, you're sure to find a spot that suits your needs. Here are some of the best beaches in Penang that you should check out!
1. Batu Ferringhi Beach (Pantai Batu Ferringhi)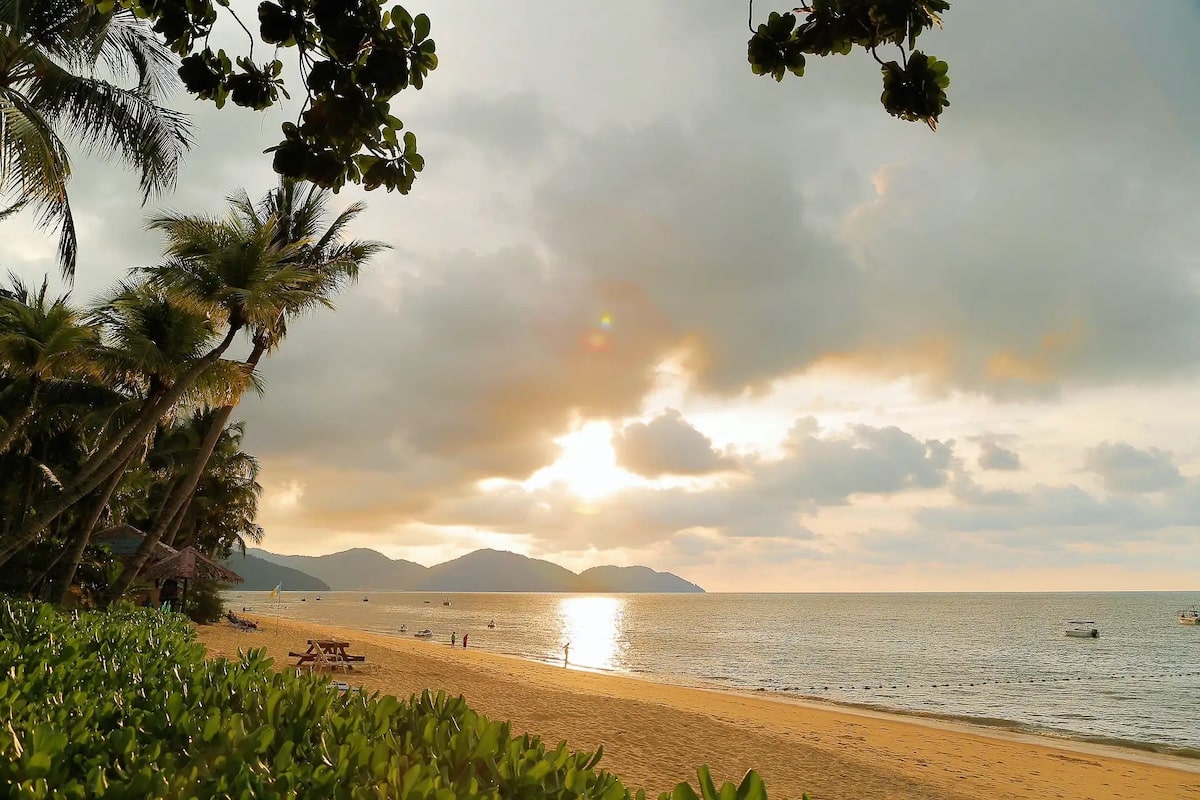 If you're looking for a thrilling beach experience, look no further than Batu Ferringhi Beach. You can engage in exciting water sports such as parasailing and jet-skiing here. Buggy rides on the golden sand are also available if you'd rather stay on the shoreline.
Take it up a notch with an adventure like deep sea fishing or a banana boat ride – whatever your choice may be, rest assured that your time at one of the most popular beaches in Penang will leave you with memories to last a lifetime!
2. Tanjung Bungah Beach (Pantai Tanjung Bungah)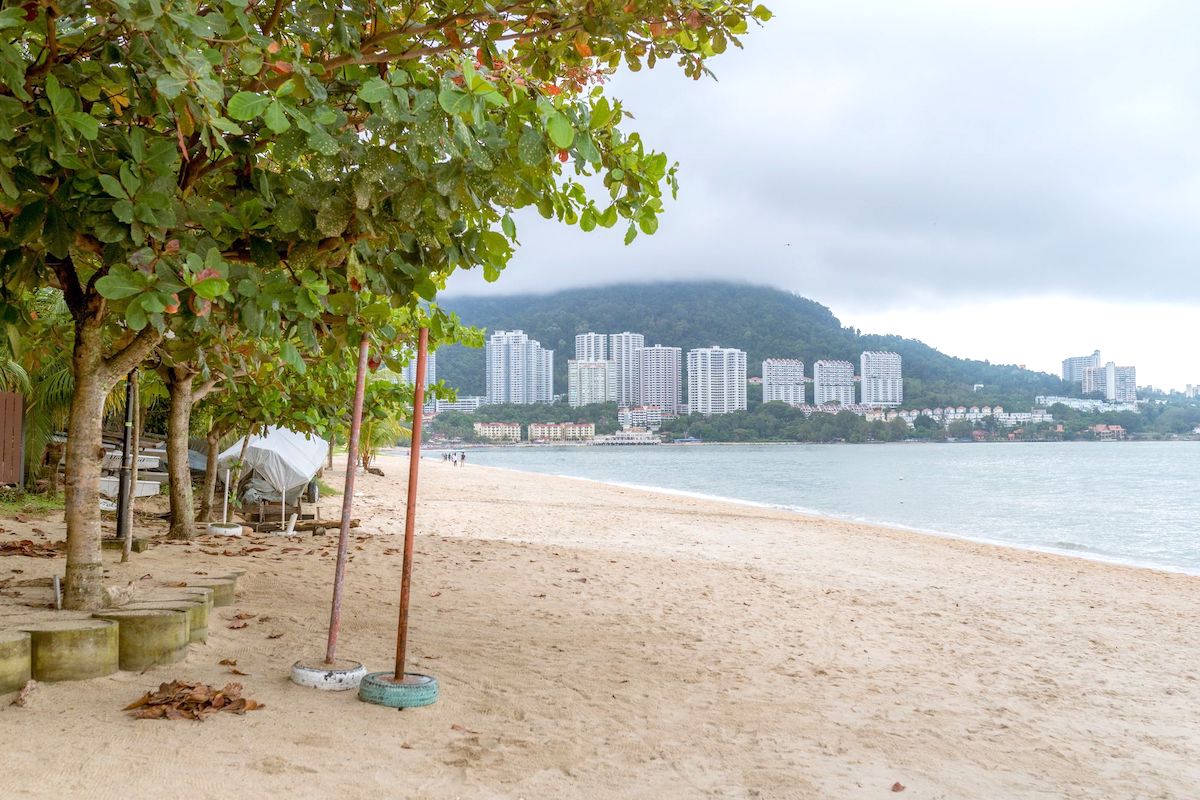 Tanjung Bungah Beach is another excellent destination where you can satisfy your need for adventure with thrilling water sports activities offered at the Penang Water Sports Centre. Go parasailing or wakeboarding and enjoy breathtaking aerial views of the beach. If that's not enough to get your heart racing, try jet skiing – it will surely get your adrenaline pumping!
After a full day of fun and excitement, relax in one of the luxurious resorts in Tanjung Bungah. With their stunning sea view and comfortable accommodation, these luxury resorts are just what you need for a relaxing end to your adventurous day.
3. Pulau Jerejak Beach (Pantai Pulau Jerejak)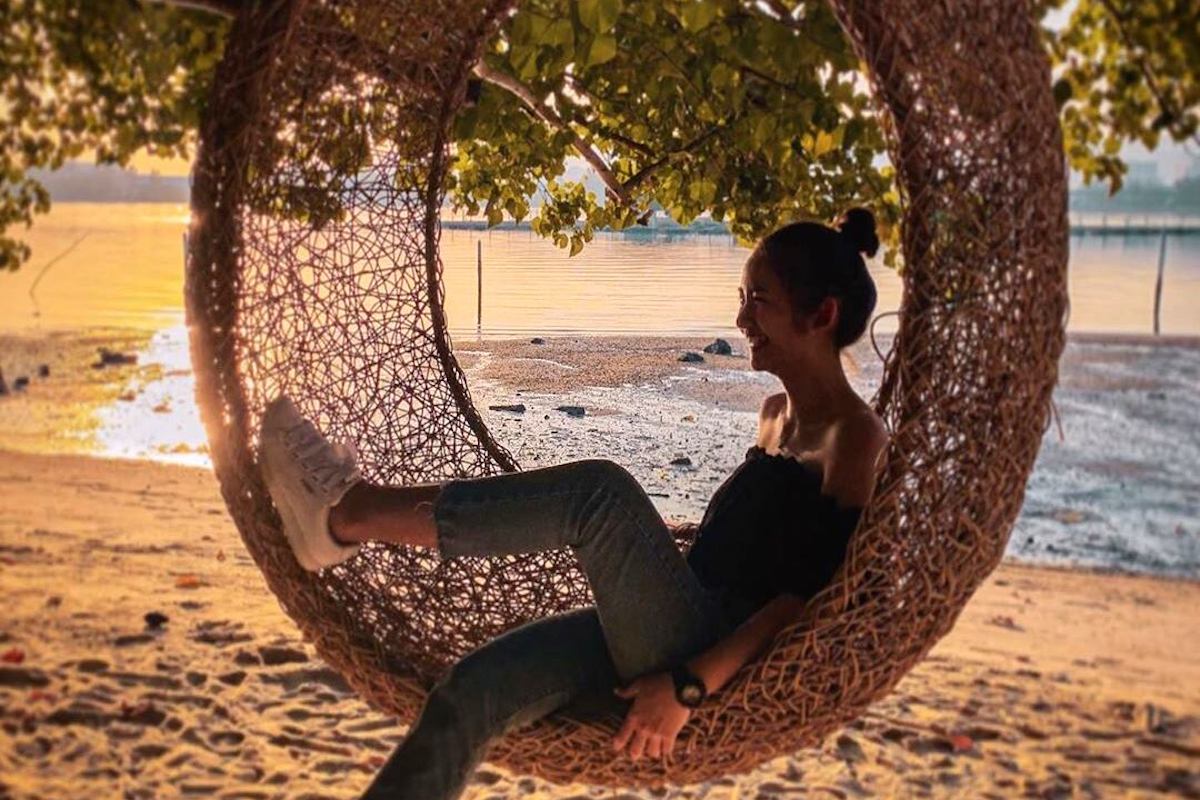 Are you ready to experience the ultimate tropical getaway? Then head straight to Jerejak Island! This stunning island is an oasis of relaxation, with its lush rainforests, pristine beaches, and tranquil vibes. It's also one of the cleanest beaches in Penang – perfect for swimming, kayaking, or even a water polo game.
If that's not enough to keep you entertained, tons of exciting activities like jungle trekking, paintball and beach volleyball will keep you busy all day. And after all that running around, don't forget to treat yourself at the onsite resort. Their rejuvenating spa treatments will help you fully unwind and complete your perfect getaway.
4. Monkey Beach (Pantai Teluk Duyung)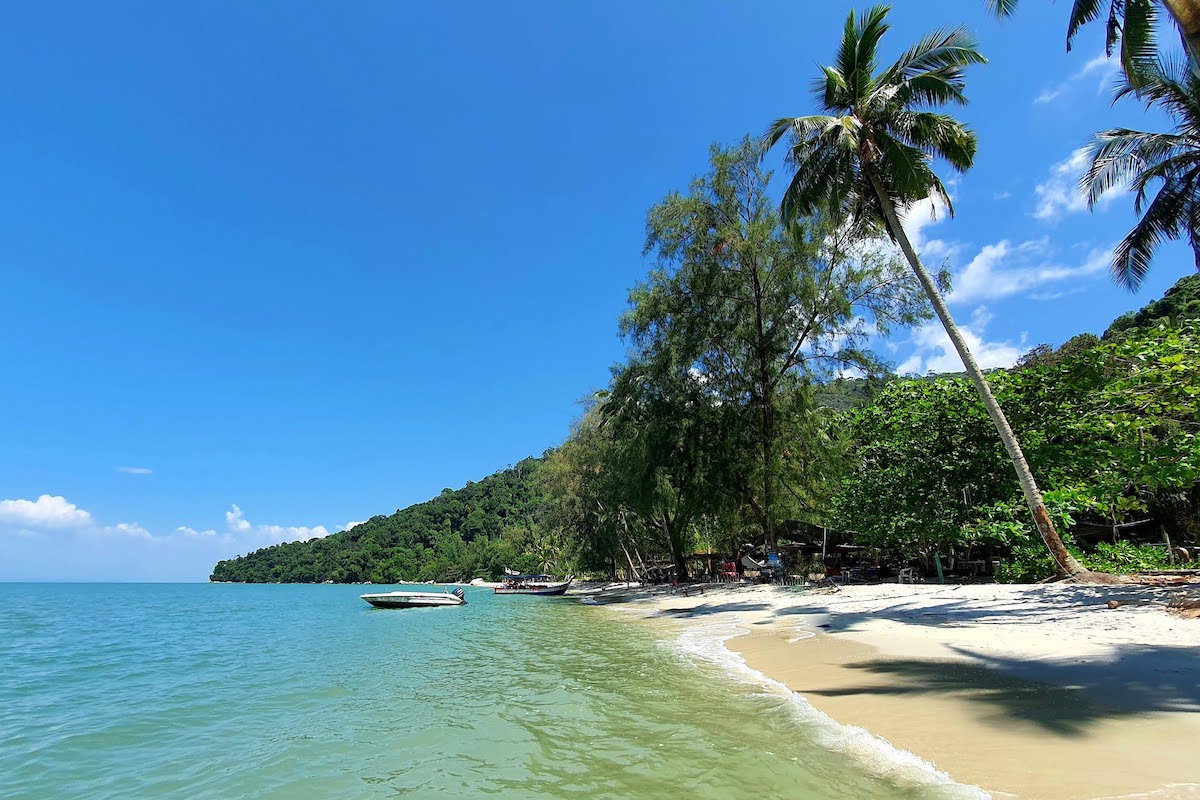 Monkey Beach is the perfect destination for a peaceful getaway. Home to one of Penang's best swimming spots, this beach offers pristine white sand and crystal clear turquoise water – all beautifully framed by lush green rainforest. Reaching Monkey Beach is an adventure itself: you can take a 20-minute boat ride from Batu Ferringhi or embark on a 2-hour jungle trek.
Once there, you'll find no restaurants, resorts, or other disturbances – just serenity and tranquillity. You're free to relax and take long strolls along the shoreline. If you're looking for romance, this beach provides an ideal backdrop for your special moments.
5. Teluk Bahang Beach (Pantai Teluk Bahang)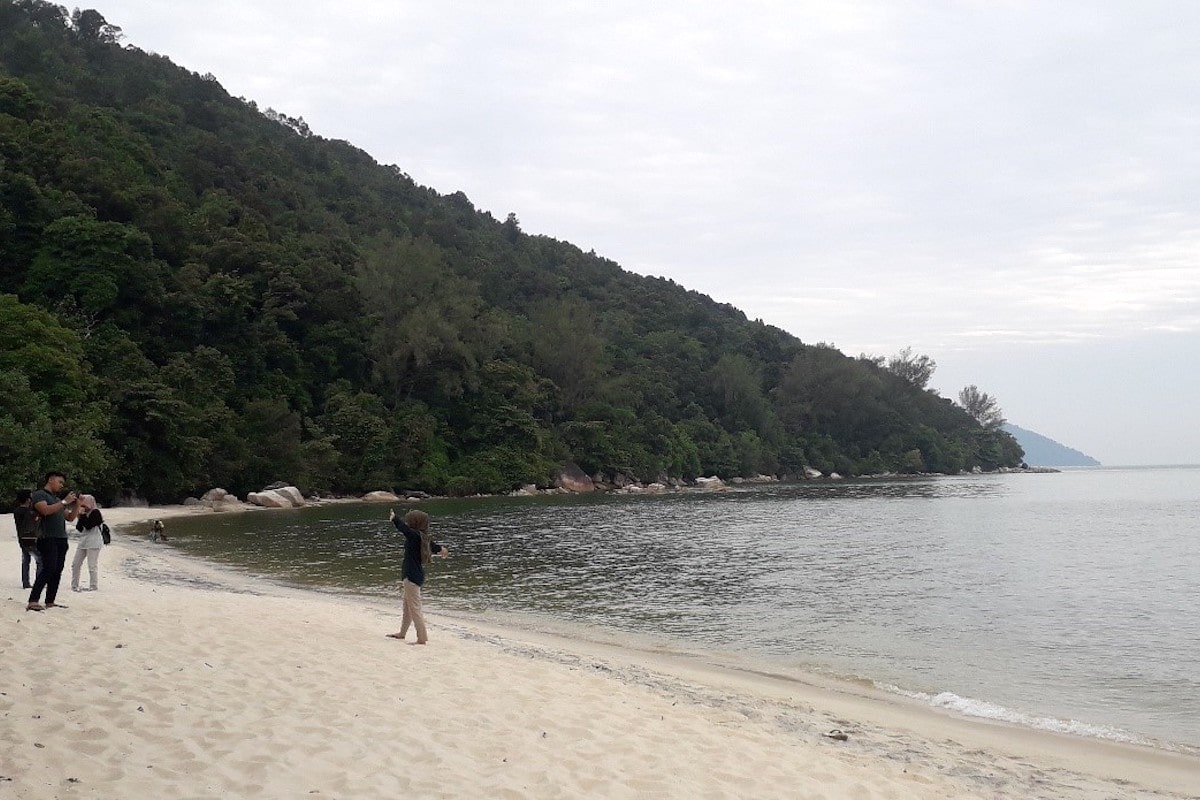 If a relaxing day spent away from the hustle and bustle of daily life is what you seek, then Teluk Bahang Beach in Penang is the perfect spot for that. This pristine beach has beautiful white sand and crystal-clear water, making it an ideal destination to picnic with your family or friends. You can even set up a barbecue and fish around.
However, if you plan to swim, be aware that jellyfish are in the waters, so they're best avoided. But don't worry – you can still enjoy many activities like camping and witnessing amazing sunsets here.
6. Kerachut Beach (Pantai Kerachut)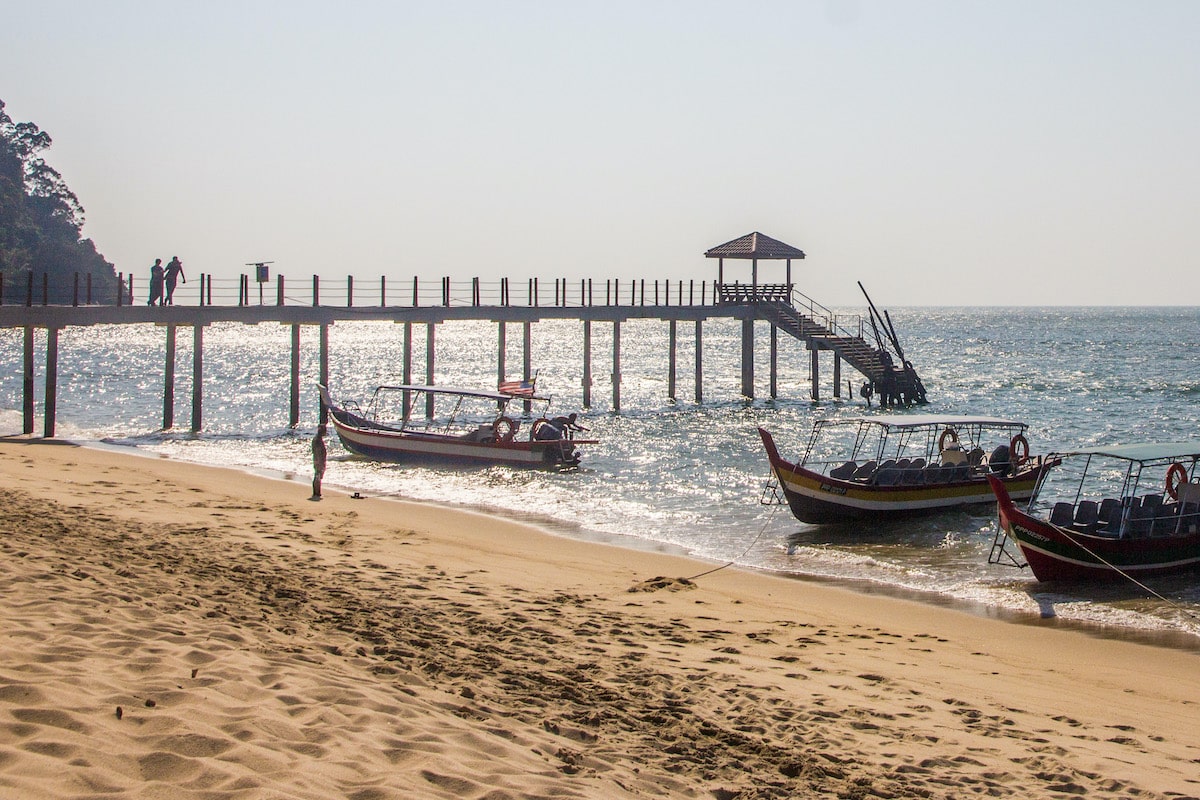 Kerachut Beach in Penang is another great destination if you're looking for an escape from the hustle and bustle of everyday life. With a beautiful white sand beach, crystal clear waters and fascinating geological formations, it's easy to see why this paradise is so popular among locals and visitors alike. And if that wasn't enough, there's also a unique meromictic lake where layers of water do not intermix.
Nature lovers will also be pleased to know that from September to February, this beach serves as a nesting ground for green turtles, hawksbill and olive ridley turtles – so don't forget to keep an eye out for these majestic creatures when you visit!
7. Teluk Kampi Beach (Pantai Teluk Kampi)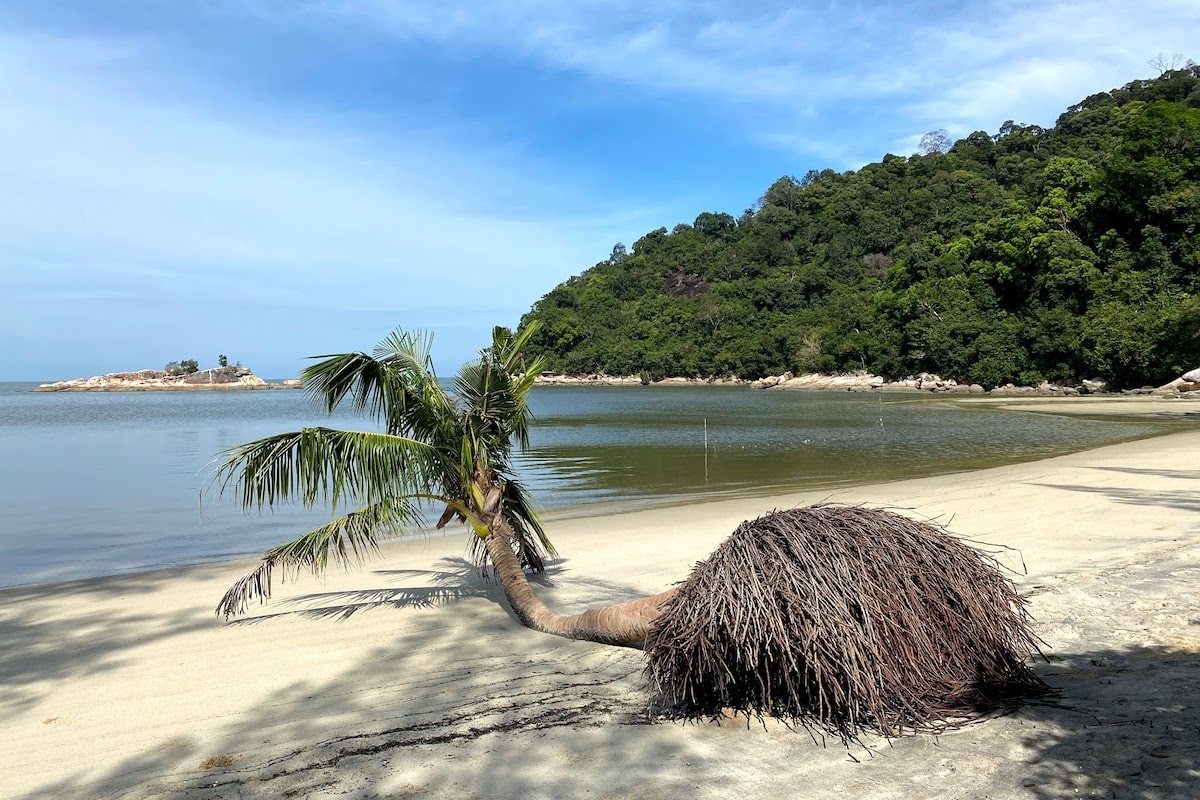 The journey to Teluk Kampi Beach is thrilling, with its verdant landscape and captivating views. Upon arrival at this beach inside the Penang National Park, you can expect to be rewarded with serenity and peacefulness. Here you will find some of the most pristine white sands in Penang, stretching for miles along the picturesque bay.
If luck is on your side, you may even witness one of nature's most spectacular events – sea turtles coming ashore to lay their eggs! Watching baby turtles hatch from their shells and make their way back into the ocean is an unforgettable experience that will stay with you for years.
8. Long Sand Beach (Pantai Pasir Panjang)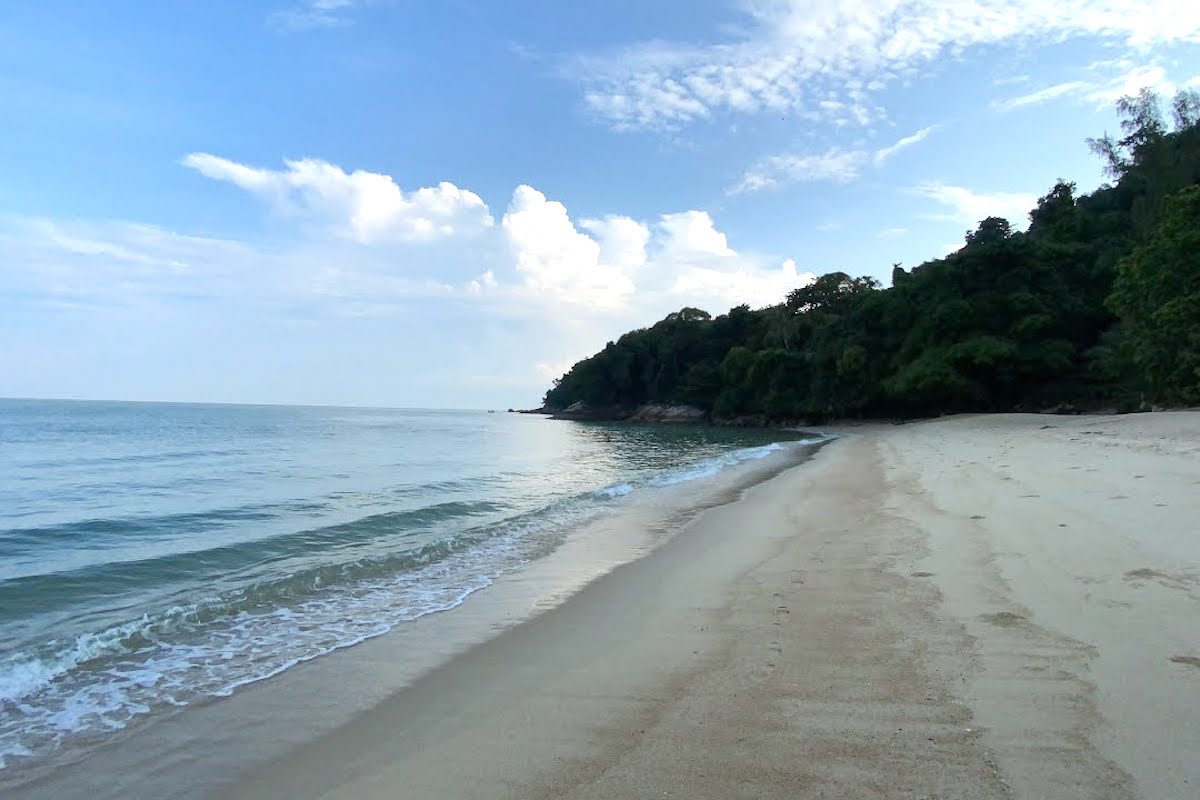 Long Sand Beach in Penang has been a hidden gem for a long time. It is truly an idyllic beach destination, surrounded by tall palm trees and overlooking stunning sunsets. It's the perfect place to go if you're looking for a quiet family outing away from the crowds and tourist traps.
But be careful when swimming here, as the currents can get quite intense! Fishing is fine and can make for some great family bonding moments.
9. Tanjung Asam Beach (Pantai Tanjung Asam)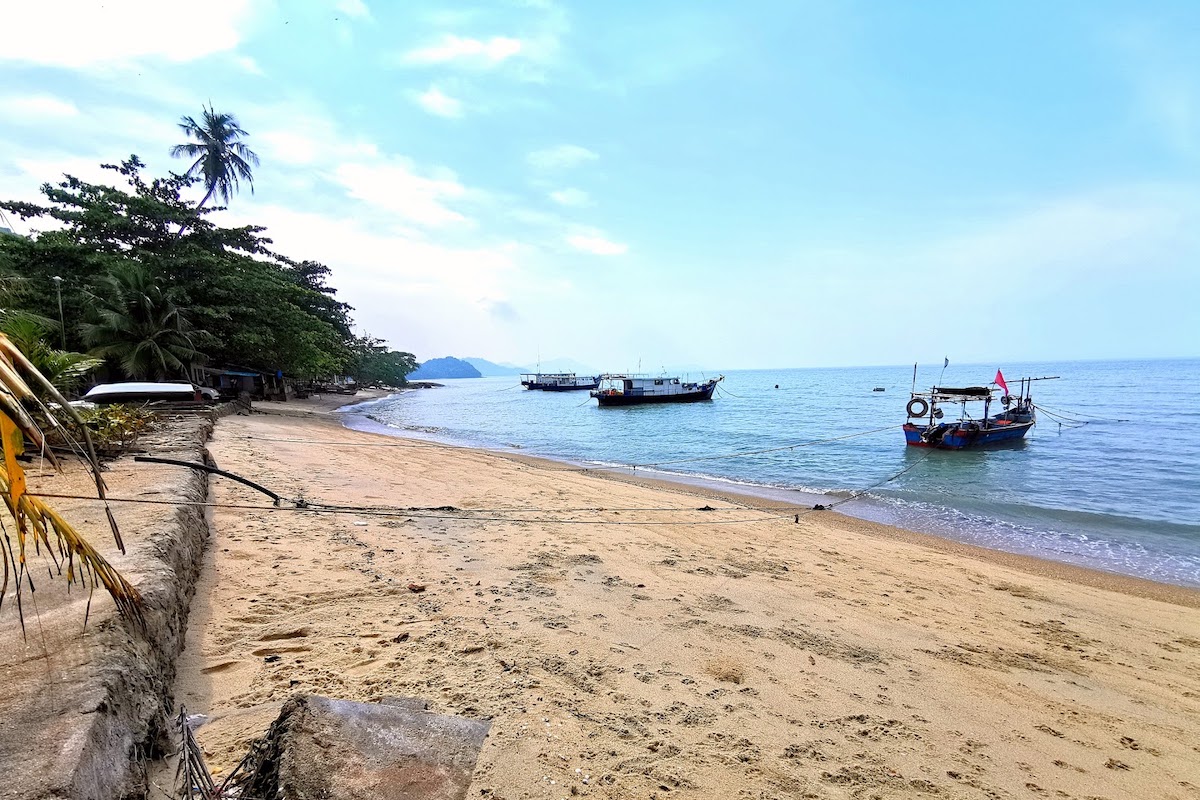 Not only is Tanjung Asam Beach in Penang a popular picnic location, but it also offers plenty of activities to keep everyone entertained. This area is perfect for leisurely days spent with your family, from swimming and bathing in the clear and clean seawater to soaking up the sun on the vast stretches of beach sand. Anglers can also take advantage of the opportunity to go fishing here.
10. Beach of Moonlight Bay (Pantai Moonlight Bay)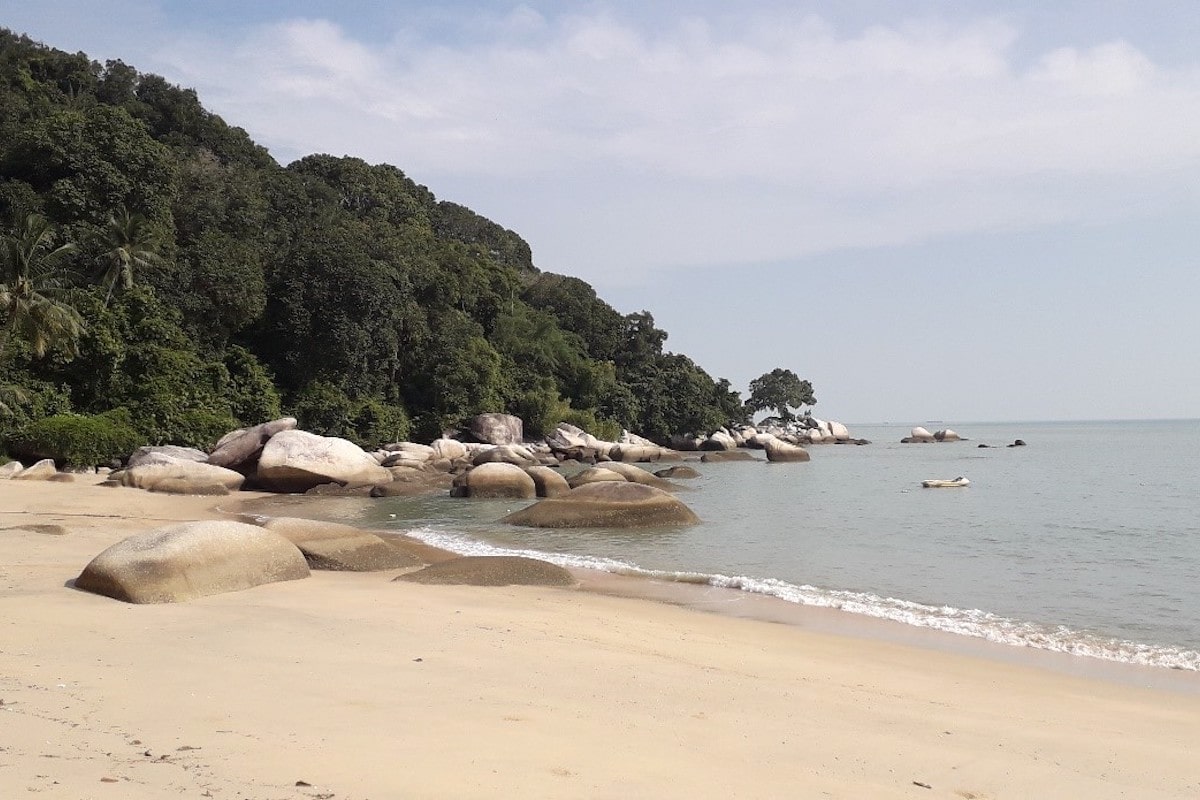 If you're looking for a quiet, peaceful day by the beach with breathtaking views, Beach of Moonlight Bay is the place to be. The pebbly sand makes it ideal for sunbathing, picnicking or lounging with friends and family. As you stroll along the sandy shore and dip your toes into its crystal-clear waters, you'll feel like you've stumbled upon paradise.
With its secluded location and beautiful scenery, Moonlight Bay is one of the underrated beaches in Penang that should not be missed.
So, there you have it – 10 fantastic beaches in Penang that are perfect for a weekend getaway. Whether you're looking to relax on the sand or explore the local area, there's sure to be a beach here that suits your needs.