Top 7 Resorts in Kuantan for a Great Holiday (2024)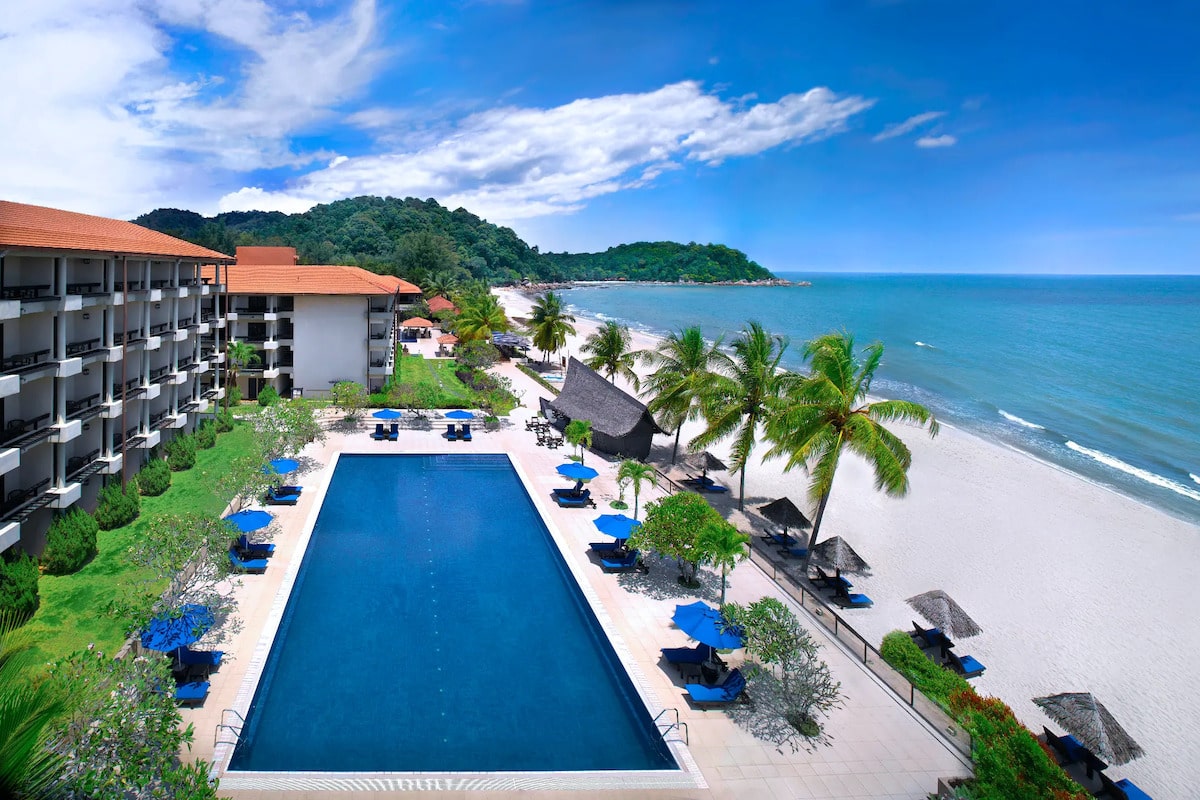 Kuantan is known for its beautiful mountains, rainforests and beaches, making it an ideal place to spend your well-deserved break. With plenty of resorts available here, you'll be spoilt for choice when choosing one to stay in. To help you narrow down the choices, here are some incredible resorts in Kuantan that will make your holiday memorable.
1. Hyatt Regency Kuantan Resort
With rooms that are an artfully balanced blend of modern aesthetics and traditional Malaysian design elements, Hyatt Regency Kuantan Resort is one of the perfect resorts in Kuantan for a tranquil getaway. During your time here, you can take in the sun while lounging by one of its two outdoor swimming pools with spectacular views of the South China Sea. If you're looking to relax even further, you can treat yourself to a spa session at its Bayou Spa, where all treatments use natural ingredients for the ultimate rejuvenation.
And when it is time to eat, you can enjoy a delicious meal at its restaurant that features local and international cuisines against stunning sea views.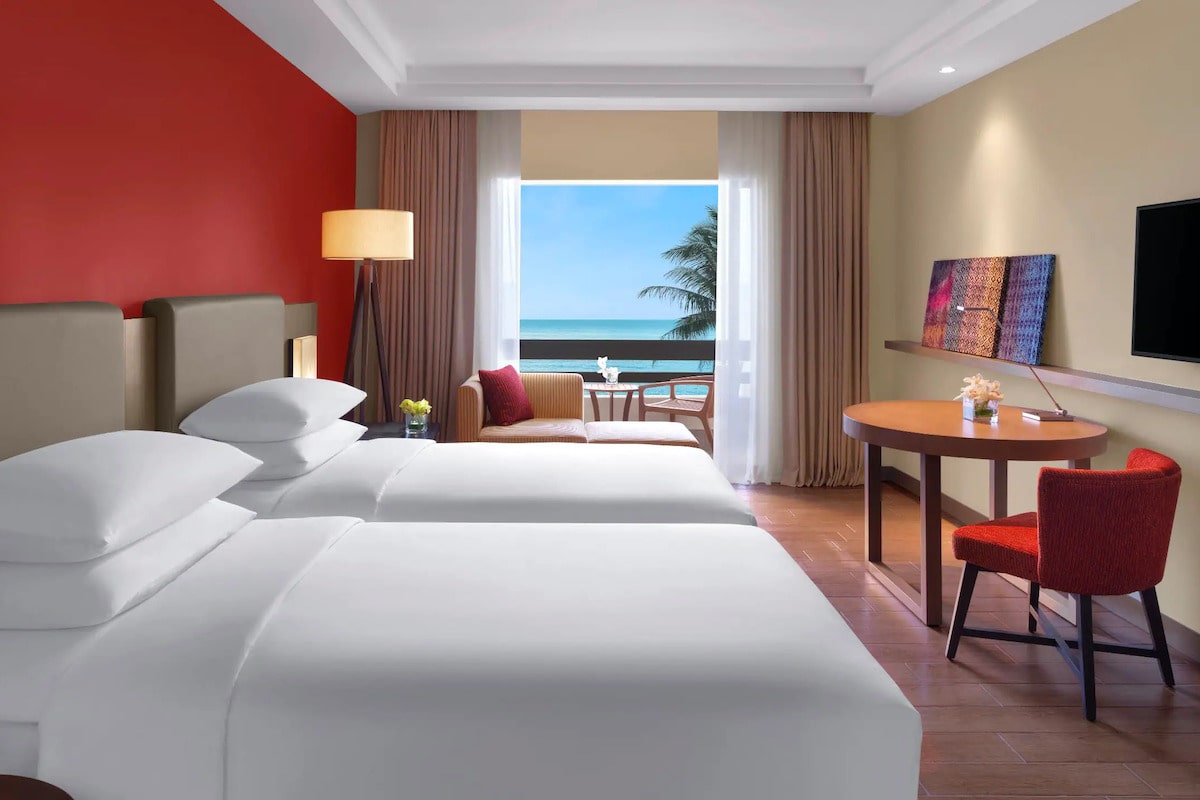 Telok Chempedak, Kuala Kuantan, Pahang, 25050, Malaysia
2. Mangala Resort and Spa (Gambang, ~15km from Kuantan)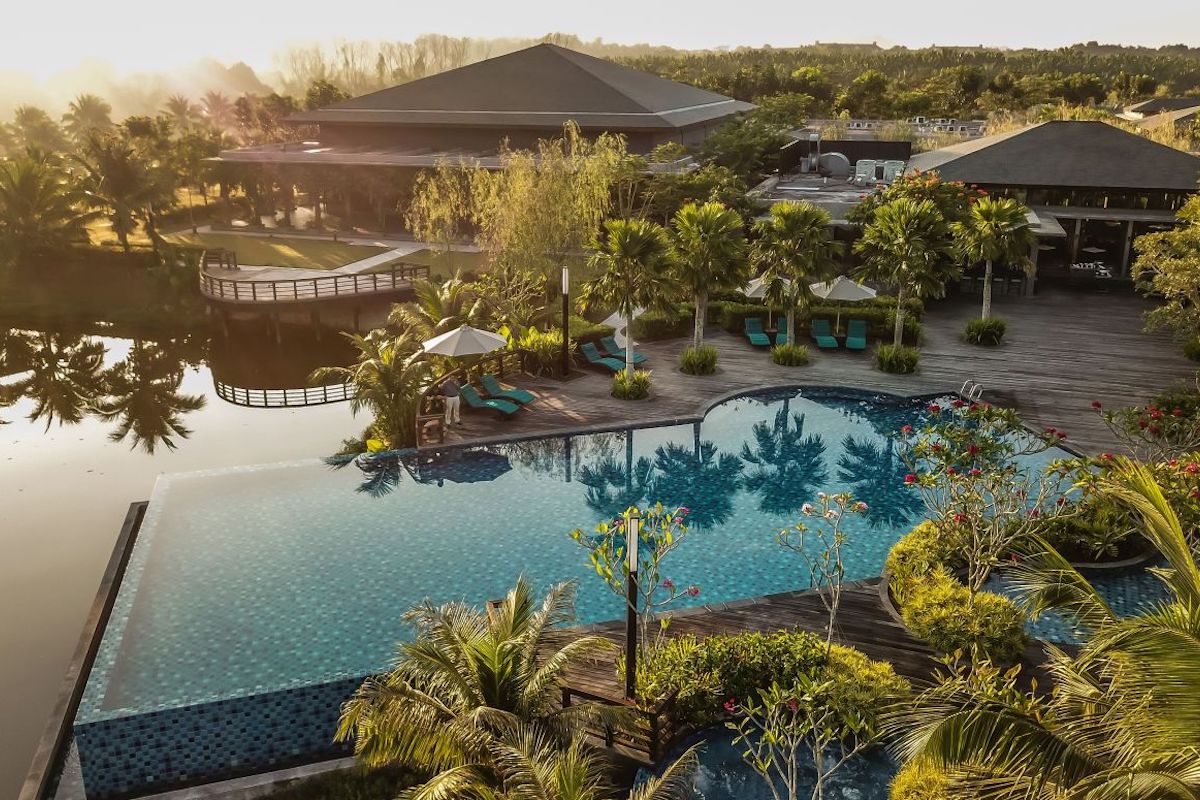 Mangala Resort and Spa offers the perfect blend of natural beauty and luxurious comfort in a tranquil setting. Nestled in the peaceful lakeside atmosphere of vast wetlands, this resort provides an oasis of serenity and relaxation. "Mangala", which means "auspicious" in the Sanskrit Language, speaks to its core mission of providing you with an exceptional experience.
The resort's villas are designed to blend into nature with pavilions that create intimate settings for you to reconnect with yourself and experience true luxury. Whether it's a romantic getaway or a family holiday, Mangala Resort and Spa will provide you with the ultimate escape!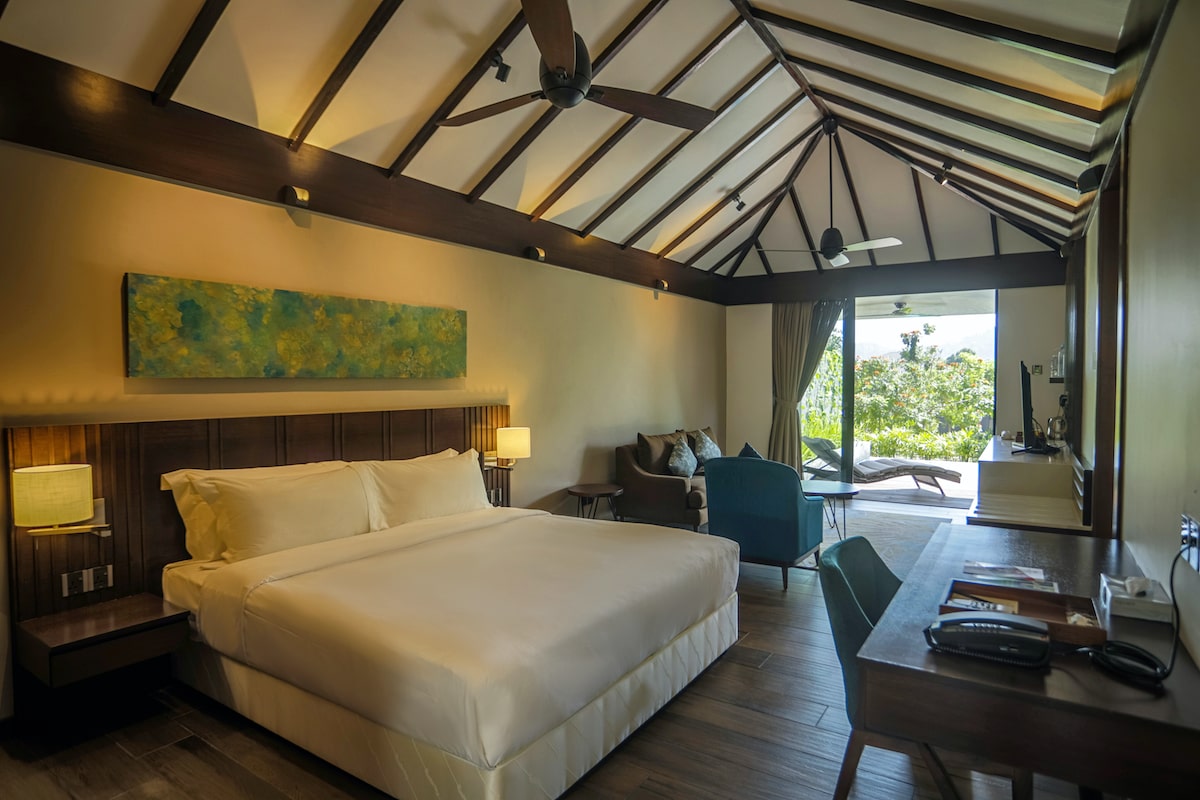 Lbh Persiaran Tun Khalil Yaakob, Kampung Melayu Gambang, Kuala Kuantan, Pahang, 26300, Malaysia
3. Swiss-Garden Beach Resort Kuantan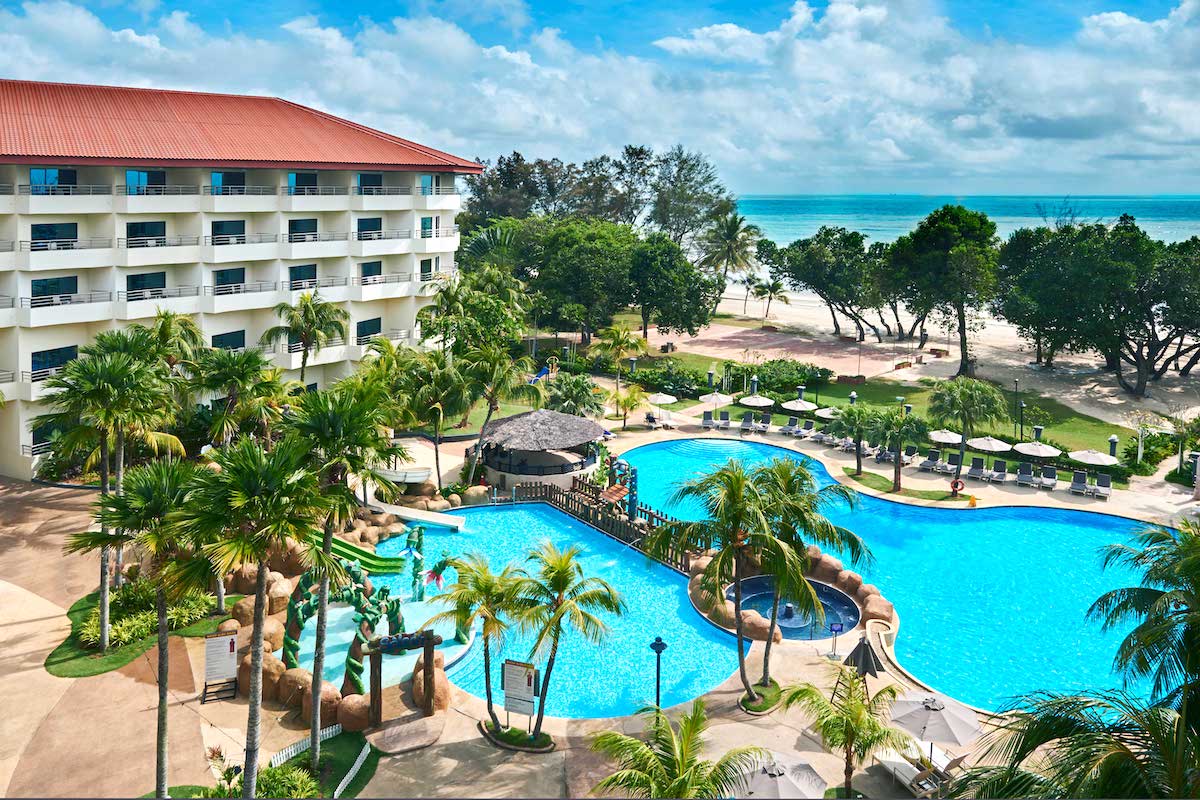 Swiss-Garden Beach Resort Kuantan is another excellent getaway for a relaxing and rejuvenating holiday. Set on the beautiful Balok Beach with its picturesque views of the South China Sea, the resort promises an unforgettable experience of leisure and luxury. From swimming in its pool to windsurfing at one of the world's best venues, there is something for everyone in one of the popular resorts in Kuantan.
If you're looking to pamper yourself, there is Cemara Puri Spa, a Balinese concept spa, where experienced masseurs are ready and waiting to ensure your stay is as blissful as possible. And finally, for your dining options, there is an irresistible range of food and beverage options from local to international flavours, which includes some delicious Halal oriental cuisine.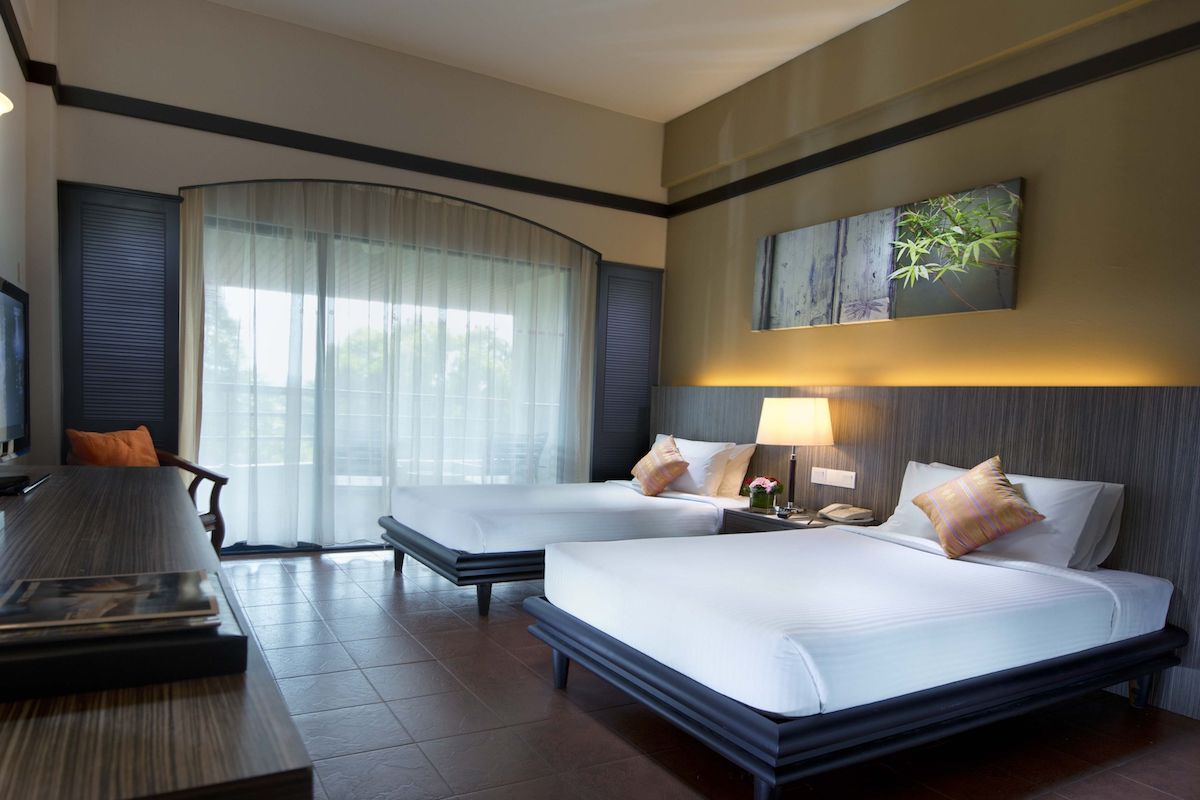 2656~2657, Mukim Balok Beach, Kuantan, Pahang, 26100, Malaysia
4. Adena Beach Resort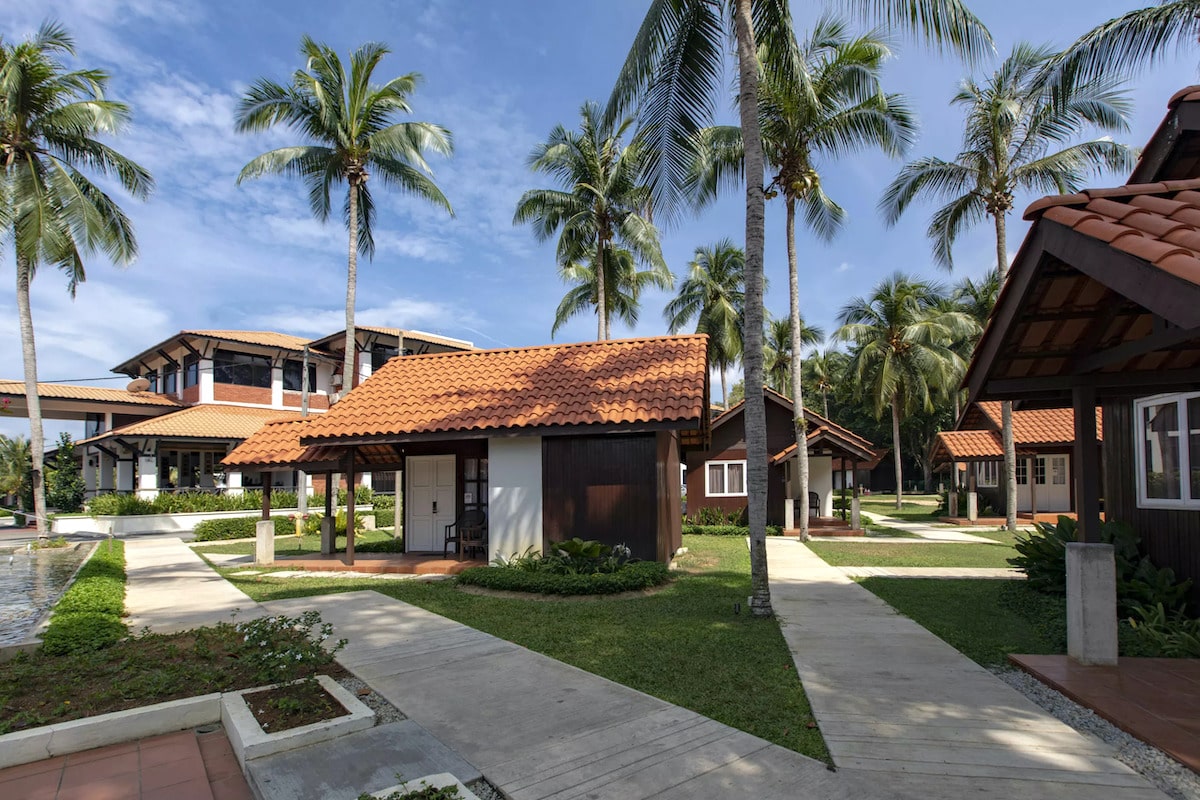 Also located in Balok Beach, Adena Beach Resort is one of the best resorts in Kuantan for those looking to experience a memorable beach getaway. With beautifully furnished rooms that are a seamless blend of traditional aesthetics and modern amenities, this resort offers plenty of amenities and activities to keep everyone in the family entertained. From swimming in the crystal clear ocean, exploring the landscaped gardens, or simply lounging under the lush verdant trees, you are guaranteed a unique experience during your stay here.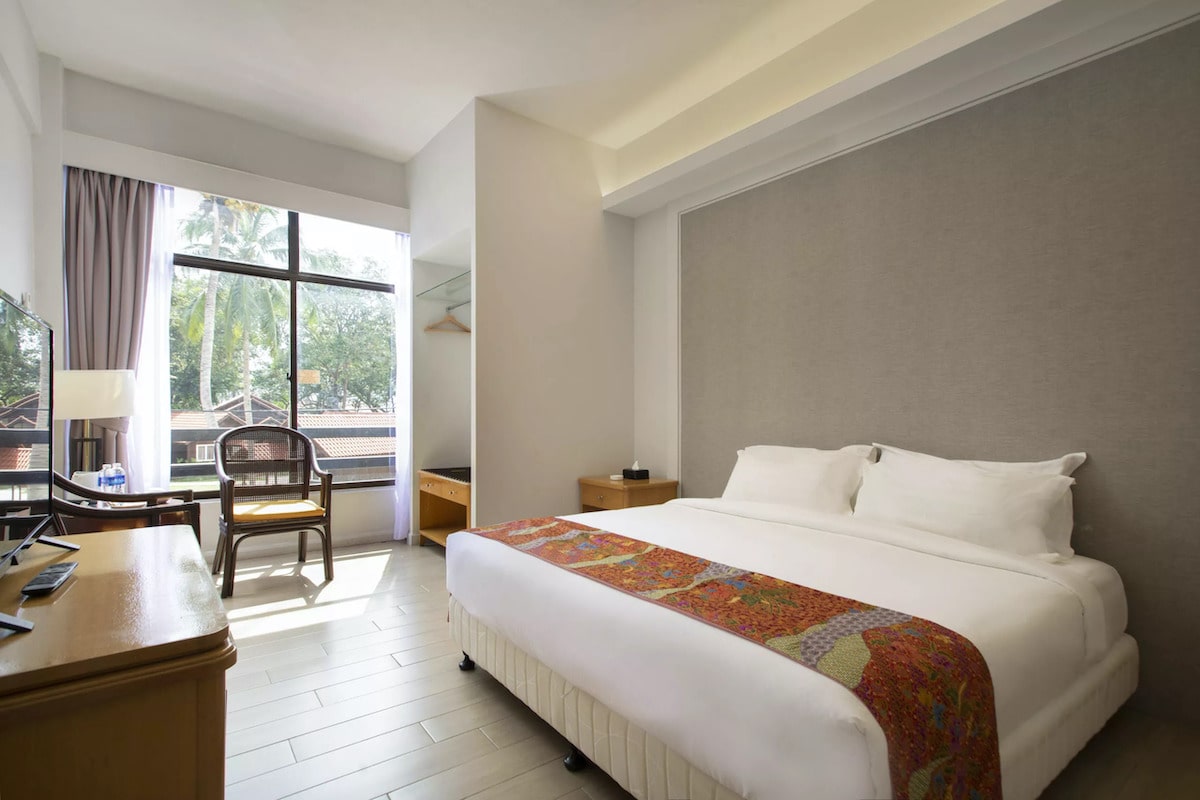 Lot 1260 Mukim, Kuantan, Pahang, 26100, Malaysia
5. De Rhu Beach Resort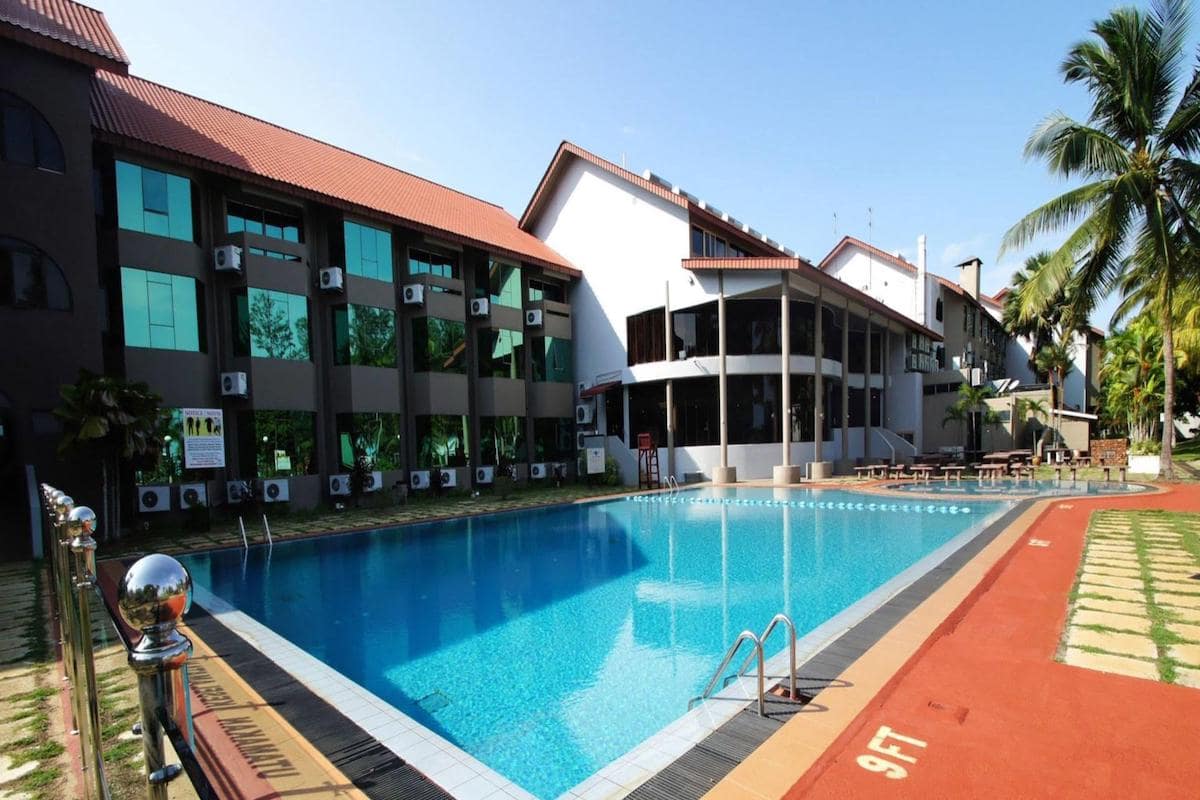 As one of the perfect resorts in Kuantan for relaxing, De Rhu Beach Resort offers stunning views of the South China Sea and all the modern conveniences you need. During your stay here, you can swim in one of Malaysia's largest free-form swimming pools or lounge on the beautiful beaches. Not only that, the resort's well-designed rooms are sure to fit any budget and for every occasion, whether you're travelling with family or for business.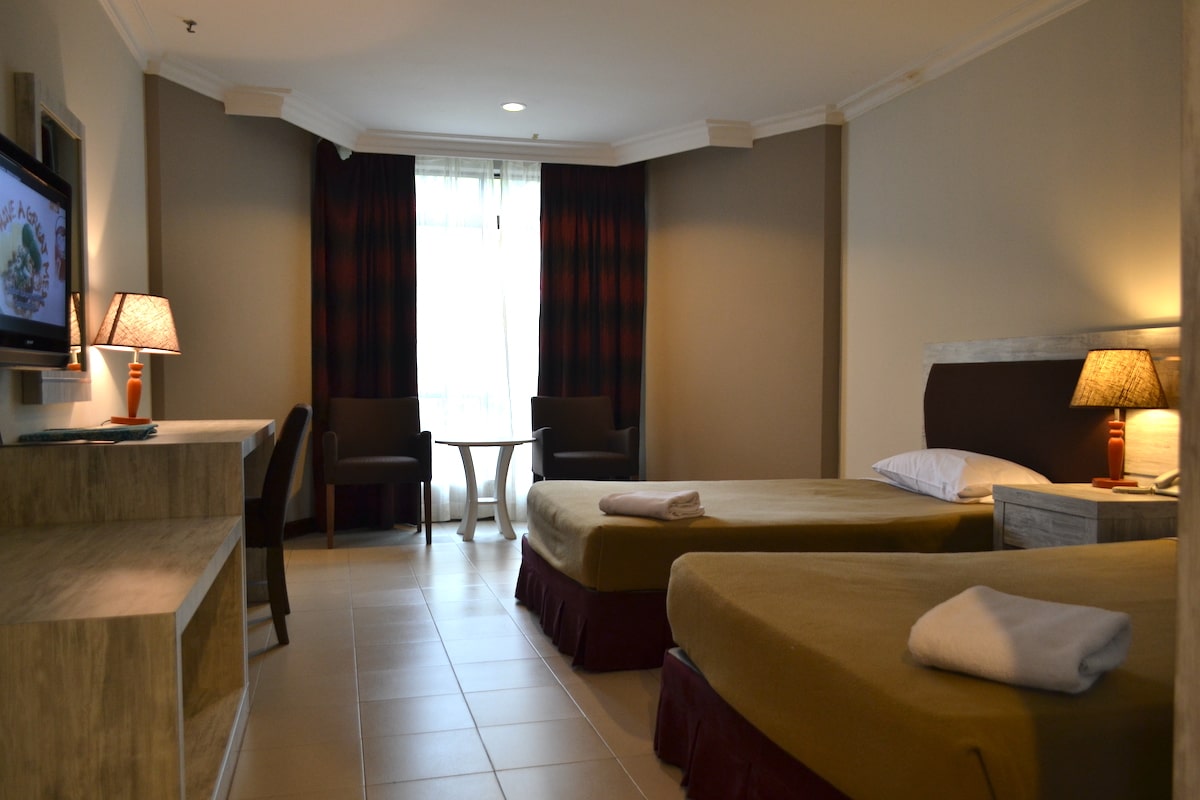 152 Mukim Sungai Karang, Balok, Pahang, 26100, Malaysia
6. The Kasturi Resort (Cherating, ~50km from Kuantan)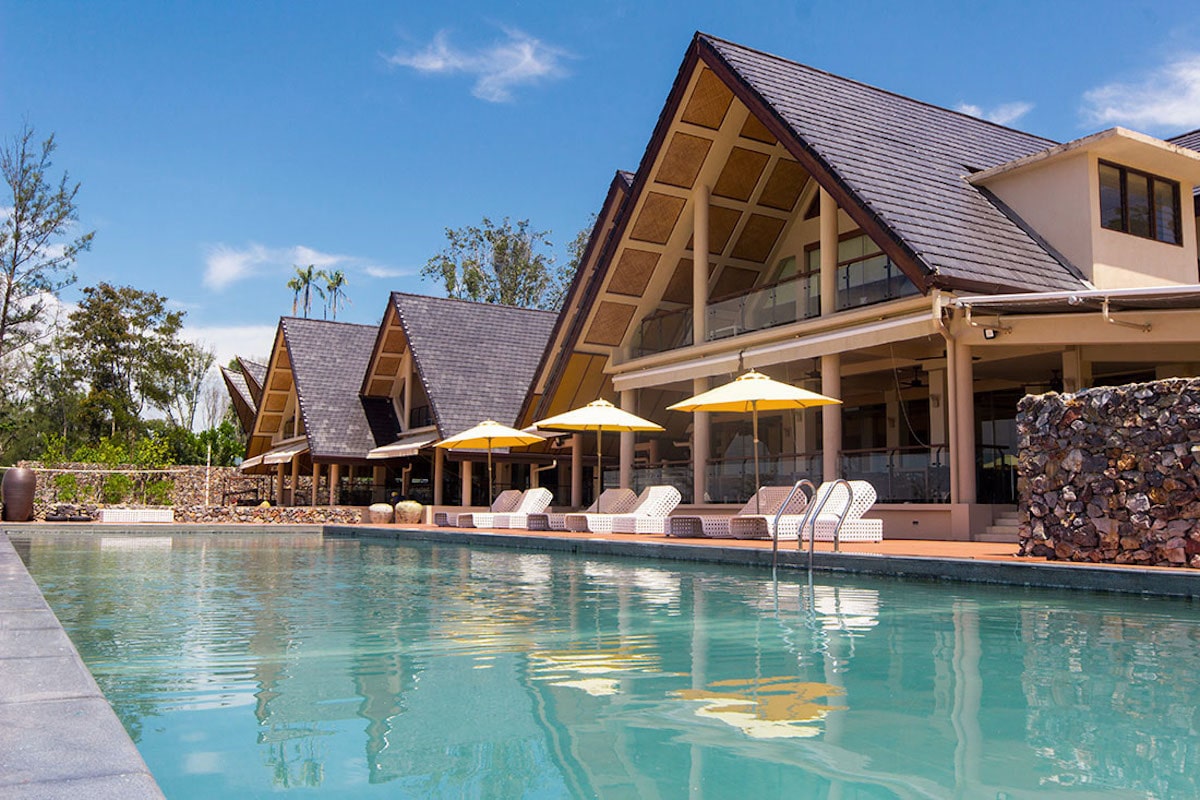 The Kasturi Resort is the ultimate destination to relax and experience true luxury with unparalleled sunrise views over Tanjong Geliga's forested point. With a rainforest in its vicinity, this small luxury resort allows you to enjoy a remarkable escape as you take in lush rainforest views while lounging on the beach.
Not only that, but you will also have access to another beach on its north, connected to an estuary. You may see a family of otters basking on the banks or sea eagles soaring over there. The area is also home to the endangered green turtles, which lay their eggs in the resort's dedicated hatchery.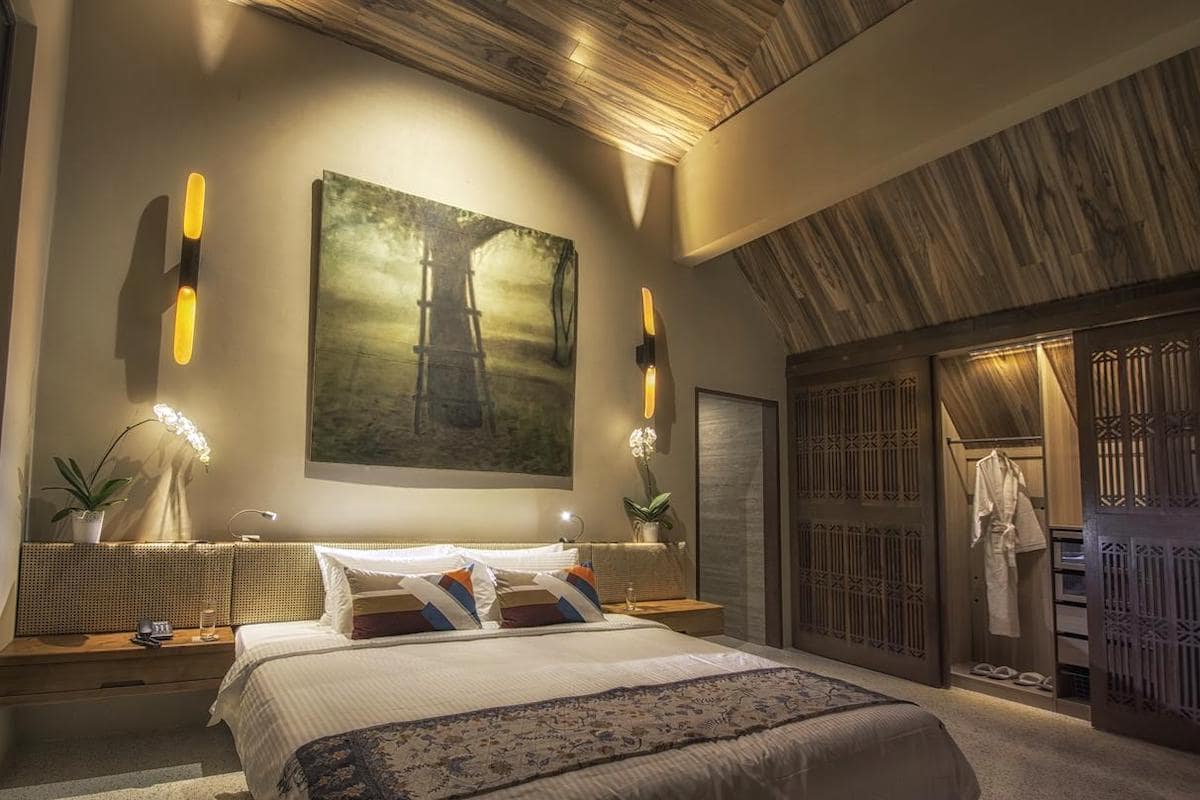 KM 32.5, Jalan, Balok, Pahang, 26080, Malaysia
7. Club Med Cherating (Cherating, ~50km from Kuantan)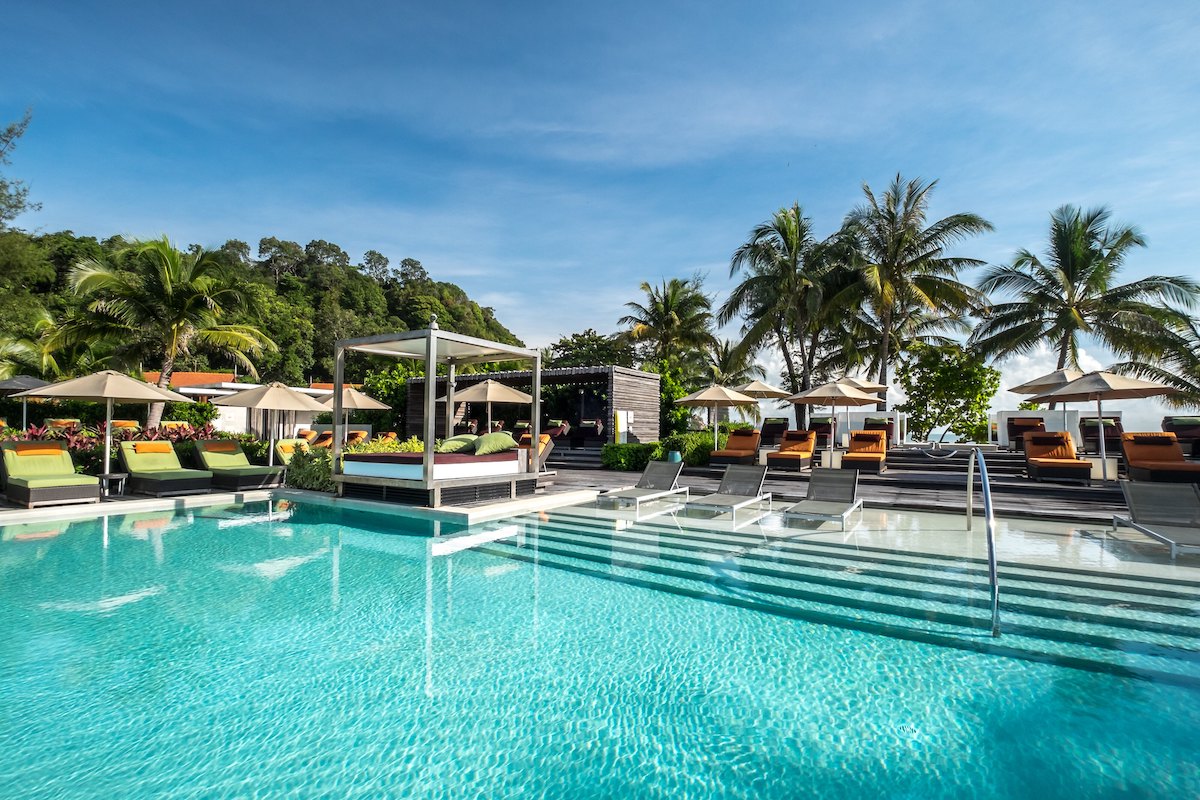 When you talk about some of the best resorts in Kuantan, Club Med Cherating cannot be missed. While it is not located in the city, its proximity and fame ensure that it is always at the top of people's minds.
From exploring the jungle, where you'll spot monkeys and gibbons, to relaxing in Club Med Cherating's exclusive adult-only zen zone pool accompanied by spectacular views of the South China Sea, this resort has it all. After a fun day of exploring, you can enjoy an open-air massage while listening to the sounds of the sea waves. For families visiting Club Med Cherating, there is a specialised area for parents and kids to play together.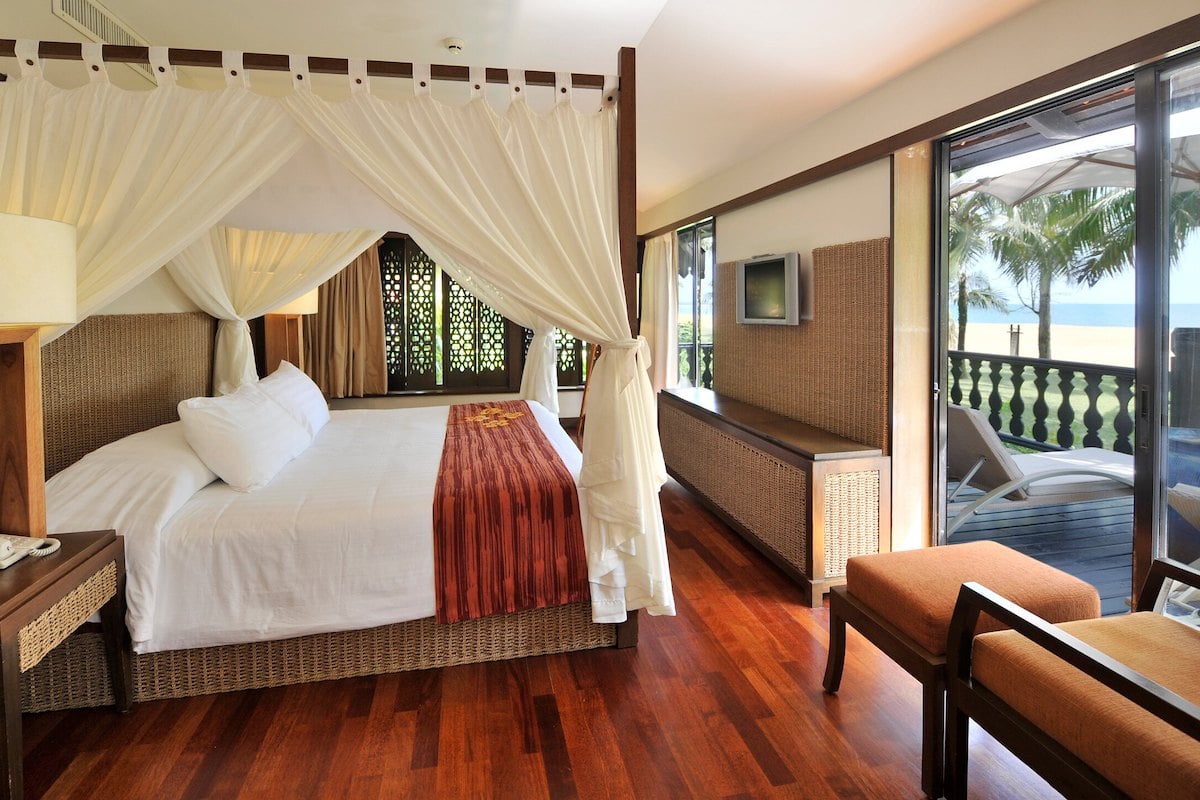 Hvom 29th miles Jalan Kuantan -Kemaman Pahang Darul Makmur, Jalan Kuantan, Balok, Pahang, 999004, Malaysia
Now that you know about some of the top resorts in Kuantan, it is time to plan your vacation. Whether you're looking for a luxurious escape or a more affordable option, there's sure to be a resort that fits your needs.