Italy - Cinque Terra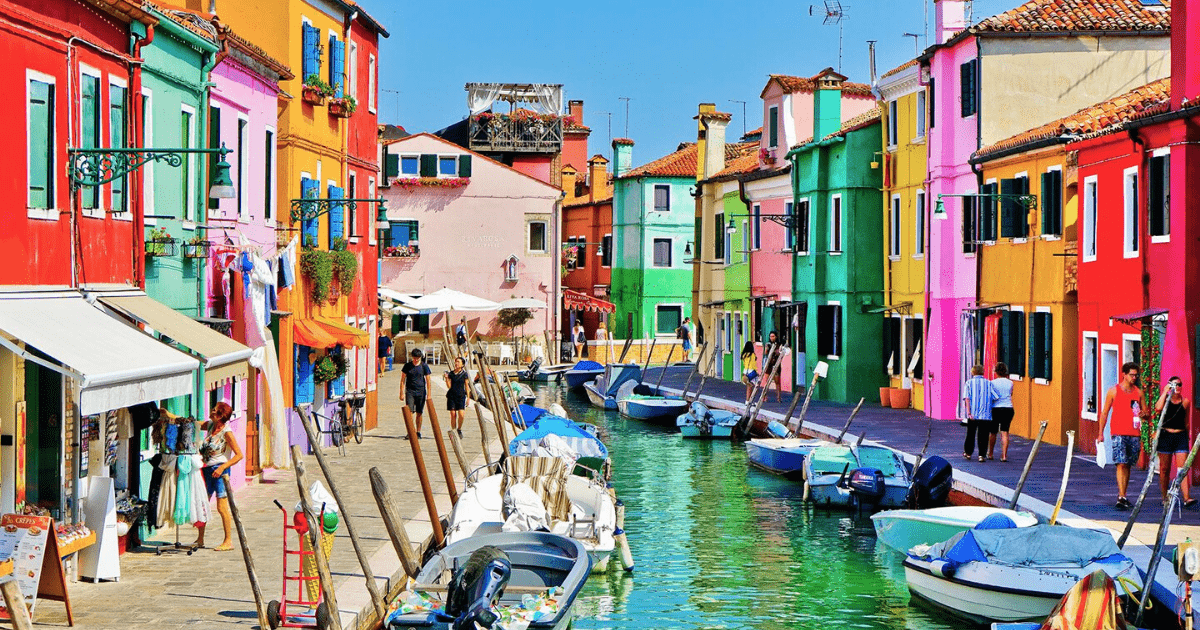 Travel Package by Malaysian Harmony
From RM4,999 / person
---
Overview
Day 1: Kuala Lumpur - Milan
Assemble at KLIA international Airport for your departure flight to Milan - the fashionable city of Milan - home to the Italian fashion gurus
Day 2: Arrive Milan
- Milan - the fashionable city of Milan – home to the Italian fashion gurus
- Milan City Tour- includes the Gothic Duomo, Glass-domed Galleria, La Scala Opera House and spend leisure time in the bustling center around the Gothic Duomo.
Day 3: Milan - Venice
- Venice - visit romantic city-on-the-sea by private water taxi.
- Walking tour - which includes the Bridge of Sigh, Doges Place, St.Mark's Cathedral, Grand Canal and Rialto Bridge.
- Venetian Glass-blowing Factory – witness a glass-blower demonstrating with it's ancient art of Murano glassmaking.
- Venice River - Enjoy the romantic Gondola ride on the Venice River.
Day 4: Venice - Fidenza Village - La Spezia
- Fidenza Village- for excited shopping time.
- La Spezia- port town with colorful cosy house and the winding streets at Italy.
Day 5: La Spezia -cinque Terre - Pisa - Montecatini Terme
- Cinque Terre - UNESCO World Heritage Site, lovely fishing villages comprise national park into five island Monterosso Al Mare , Vernazza , Corniglia , Manarola and Riomaggiore. You 'll special arrange by a scenic train ride to these towns.
- Pisa - explore the Square of Miracle and to marvel at one of the finest ensemble of church buildings which includes the renowned Leaning Tower (outview).
Day 6: Montecatini Terme - Florence - Rome
- Florence - is home to many masterpieces of Renaissance art and architecture.
- Michelangelo Square - will explore an enchanting panorama view of the ancient city
- Statue of David - is a masterpiece of Renaissance sculpture created in marble between 1501 and 1504 by Michelangelo. The statue represents the Biblical hero - David
- Walking tour – which include Duomo and the "gate of Paradise", Ponte Vecchio, Uffici Museum, Pizza Signoria and Piazza Santa Croce.
- Pierotucci Leather Factory - whereby you can have a chance to purchase leather goods and jewelry.
Day 7: Rome - Vatican City - Kuala Lumpur
- Rome City Orientation - the capital of Italy, also known as the Eternal City built on Seven Hills.
- Vatican City - a guided tour to the world smallest sovereign state
- St. Peter's Bascilica - with its famous and the largest church in the world.
- Colosseum (Out View) - build by massive stone during period of the ancient Roman civilization. Outter view at this ancient architature
- Roman Forum (Out View) - out the view at a rectangular forum (plaza) surrounded by the ruins of several important ancient government buildings at the center of the city of Rome.
- Trevi Fountain - is a fantastic work of art sculpture. Millions of people visit it every year to make a wish
- Spanish Steps - is a monument in Rome and climbing a steep slope to the Trinità dei Monti church at the top
- Free leisure and do shopping
Day 8: KLIA
Arrive in Kuala Lumpur International Airport with all the sweet memories and souvenirs of Italy!
---